Daniil Medvedev has claimed that the choice of ball at the 2023 edition of the French Open favours players such as favorite Carlos Alcaraz and World Number 5 Stefanos Tsitsipas. The Russian says that the choice of heavy balls made it easier for big hitters to dominate proceedings. He admitted he had struggled at the French Open because of the balls and the conditions.
The World Number 2 said the heavier ball favored players with a 'wrist game'. He said Alcaraz and Tsitsipas had an advantage as they played many powerful shots. Medvedev said, "But yeah, with the heavy balls, adjusting with the wind was not easy. In my opinion, players who have like – I don't know how even to say it – a wrist game, like my opponent today, like Carlos, I think Stefanos a little bit… [they] have a big advantage with these balls, because they can create easy power, which I don't have."
Medvedev also spoke about the heavy winds and attributed his shock first-round exit in France to it. He faced a powerful hitter in unseeded Brazilian Thiago Seyboth Wild, who was able to dominate. Medvedev said, "He (Seyboth Wild)  was controlling almost all the points, and I was suffering a lot, especially on the side against the wind. That's why yeah, that's basically why it was tough and why I lost."
The 2021 US Open winner also stated he is happy to have finished the clay season. He did say he had hoped to go further in France but is now setting his sights on Wimbledon, which takes place in July. Medvedev will return to the tournament, having been banned along with other Russian and Belarussian players for the 2022 edition.
Also Read: Carlos Alcaraz eyeing a big 'REVENGE' against Lorenzo Musetti for his Hamburg defeat ahead of their French Open clash
Daniil Medvedev crashes out in shock first round loss at French Open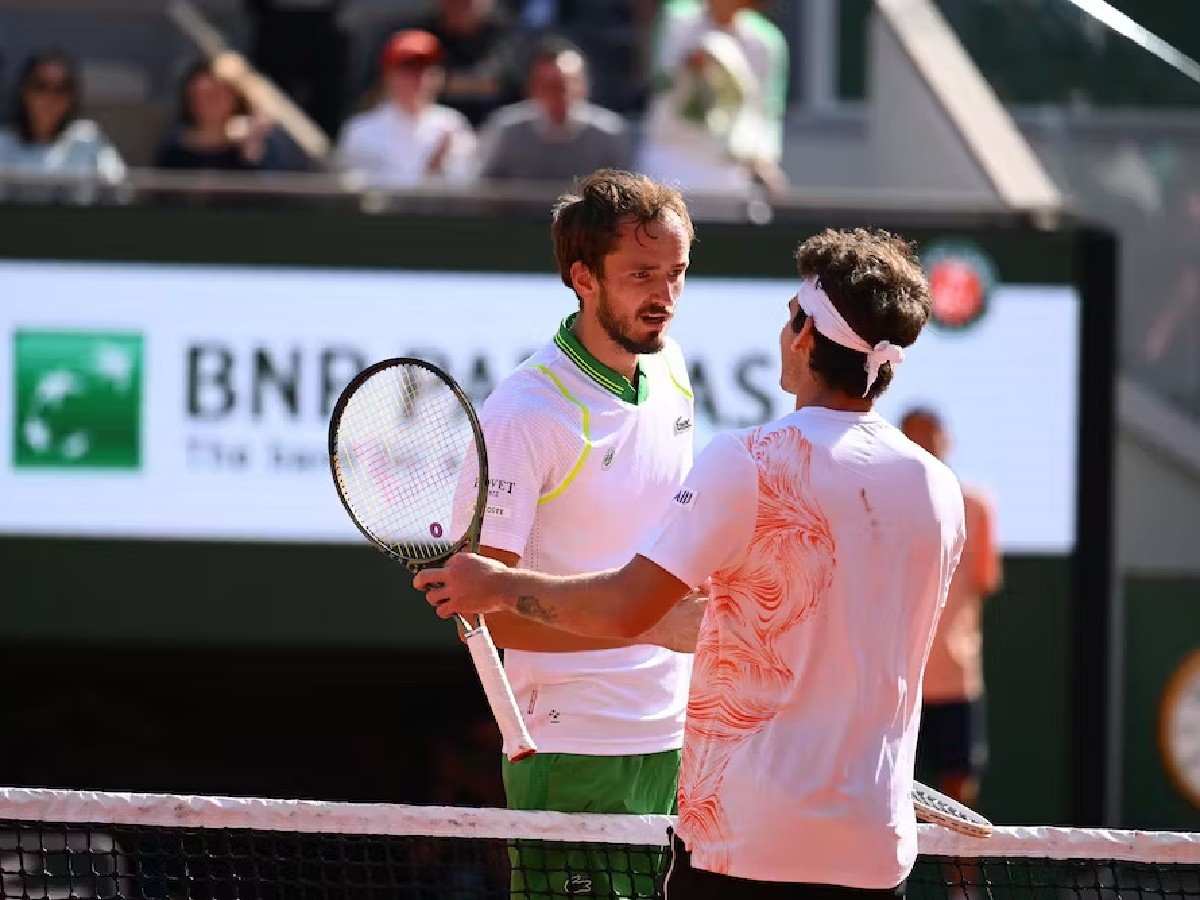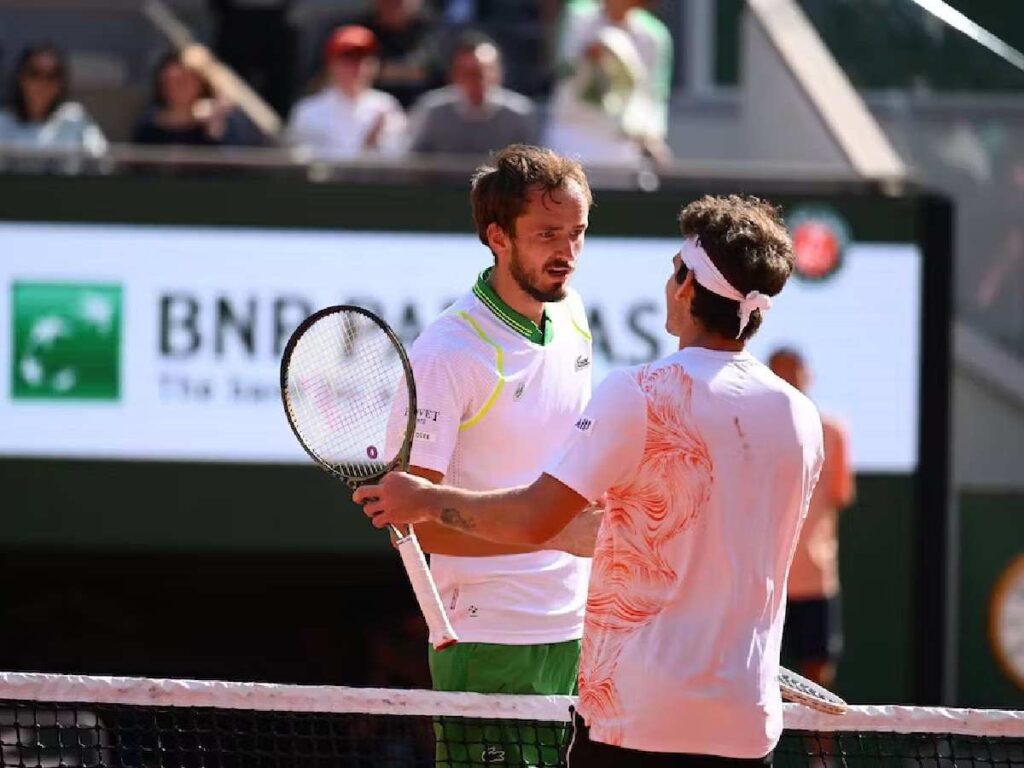 Medvedev was defeated 7-6(5), 6-7(6), 2-6, 6-3, 6-4 by qualifier Seyboth Wild. The Russian had entered the game as the favorite but was immediately pegged back as his Brazilian opponent won the first set. Medvedev narrowly won the second set and dominated the third set to take the upper hand.
But Seyboth Wild roared back to win the third set convincingly. The last set was a nail-biter but Seyboth Wild held his nerve to secure passage to the second round. He eventually got knocked out in the third round. Medvedev's loss had significant repercussions for his ranking.
The Russian player will surely lose his World Number 2 ranking and will be out of contention for the World Number 1 spot. Medvedev's rivals Novak Djokovic and Carlos Alcaraz are favorites for that spot now.
Incase you missed it:
Rafael Nadal undergoes surgery in Barcelona, no comeback date set
Aryna Sabalenka thanks Roland Garros organizers for special arrangements after she didn't feel "safe" for being asked to "personally" condemn war