The war between Ukraine and Russia is still not over and players from both countries, at the 2023 French Open, have used this platform to spread the message to stop the war. However, Belarus' Aryna Sabalenka refrained from commenting anything in this regard when a journalist, after her second-round win, asked the Belarusian to "personally" say that she doesn't support the war.
This incident undoubtedly sparked controversy and amidst this, a couple of pictures of Sabalenka with Belarusian dictator Alexander Lukashenko went viral on social media. Many netizens criticized her for lacking the courage to personally condemn the war. Prior to this, Sabalenka however declared that all the tennis players are against the war.
And after her third-round win over Kamilia Rakhimova 6-2, 6-2, Sabalenka decided to cancel her press conference. But the Belarusian spoke with a few journalists in a special arrangement made by the organizers, which she was thankful for. Sabalenka was then asked by one of the journalists about her last press conference to which she acknowledged that she had to cancel the PC because apart from her game, political questions are also asked.
She had claimed these questions surrounding the war do not bother her game as she has been answering them for months at tournaments. "I know that I have to provide answers to the media on things not related to my tennis or my matches, but on Wednesday I did not feel safe in the press conference," she said. "I should be able to feel safe when I do interviews with the journalists after my matches."
Related: "Do you want me to p*** on the court!" Thanasi Kokkinakis engages in heated dispute with the umpire during match with Karen Khachanov at the 2023 French Open
Ukraine's Marta Kostkyuk questioned Aryna Sabalenka's "personal" stance on Russia-Ukraine war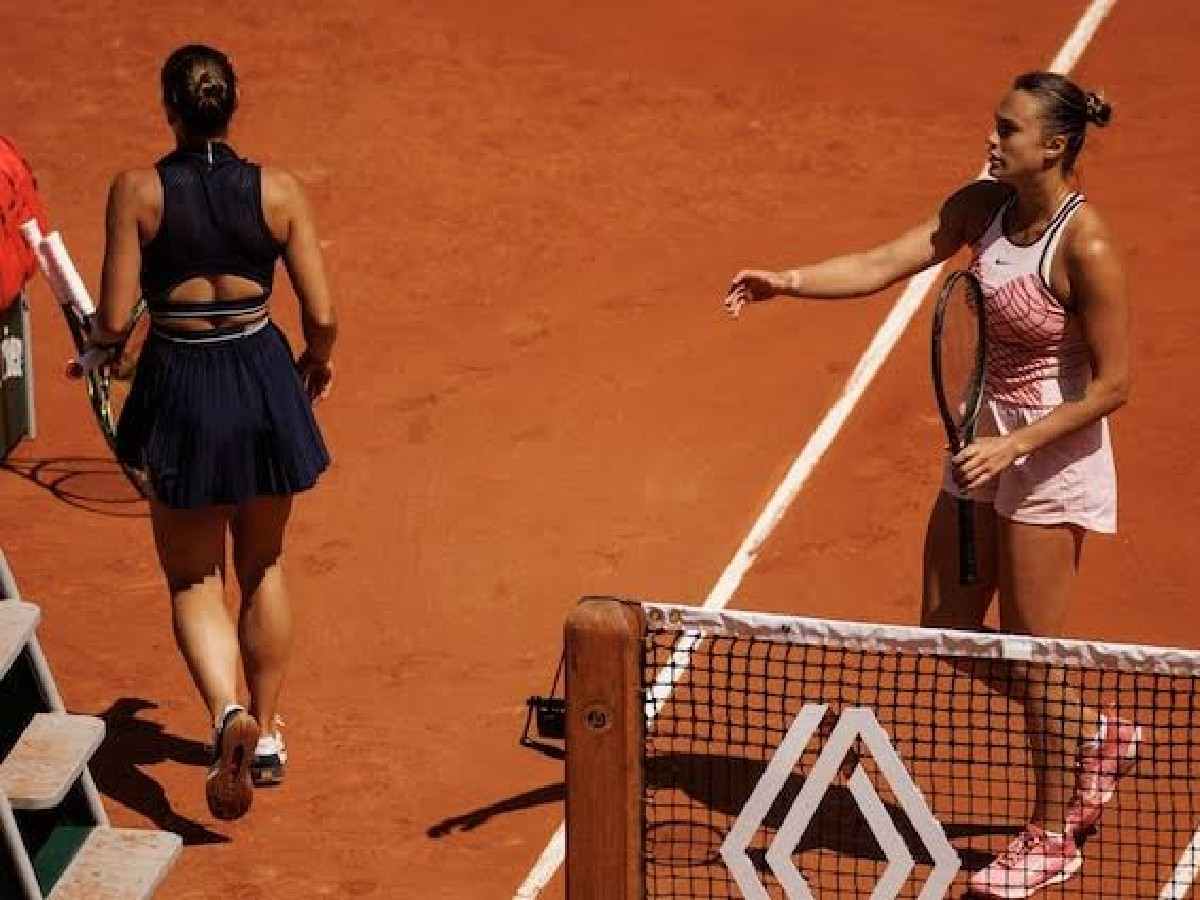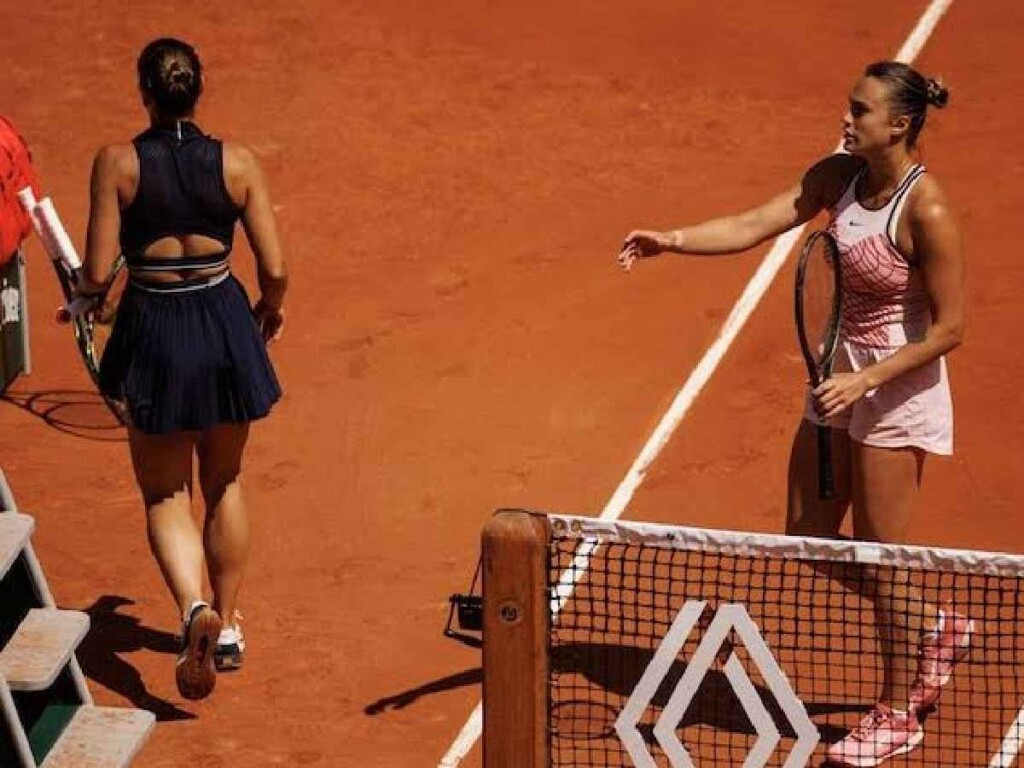 The latest controversy started after Aryna Sabalenka started her French Open campaign with a win over Ukraine's Marta Kostyuk who did not shake hands with the Belarusian after the match. When Sabalenka's comments on tennis players' not supporting the war were read to Kostyuk, the Ukranian asked why Sabalenka does not come out and say "she personally doesn't support the way." This led to Sabalenka being asked by a journo, after her second-round win, whether she personally condemns the war or not.
Sabalenka found it hard to understand the "hate" she receives in the locker room because, before the war, she never faced this.
In case you missed!