Novak Djokovic seems to be making a new record every time he steps foot on the tennis court. The 36-year-old continued in the same vein as he reached another milestone after his third-round victory over Alejandro Davidovich Fokina at the 2023 French Open. Djokovic now has the second-highest win percentage for male players in Grand Slam tournaments.
The 22-time Grand Slam champion overtakes rival Rafael Nadal after winning 87.98% of his Grand Slam tournament matches. Djokovic also widened the gap to Roger Federer, who retired from the sport with an 86.01 win percentage in Grand Slam tournaments. He also finds himself above other legends like Boris Becker, Rod Laver and John McEnroe.
Djokovic is now behind only Bjorn Borg, who won 89.24% of his Grand Slam matches. The Serbian's dominance in the big tournaments means he has a realistic chance of eclipsing the legendary Swede. He will also have his eyes set on winning his 23rd Grand Slam tournament in France and overtaking rival Nadal again.
Djokovic was pushed hard in his third-round victory over Alejandro Davidovich Fokina on Friday. The two-time French Open winner had to stretch himself to win in straight sets against his Spanish opponent. He advanced to his 14th consecutive French Open fourth round with this win.
Also Read: Novak Djokovic rushed to Alejandro Davidovich Fokina's rescue after his horror ankle twist at the 2023 French Open
60 times for Novak Djokovic as he reaches second week of French Open 2023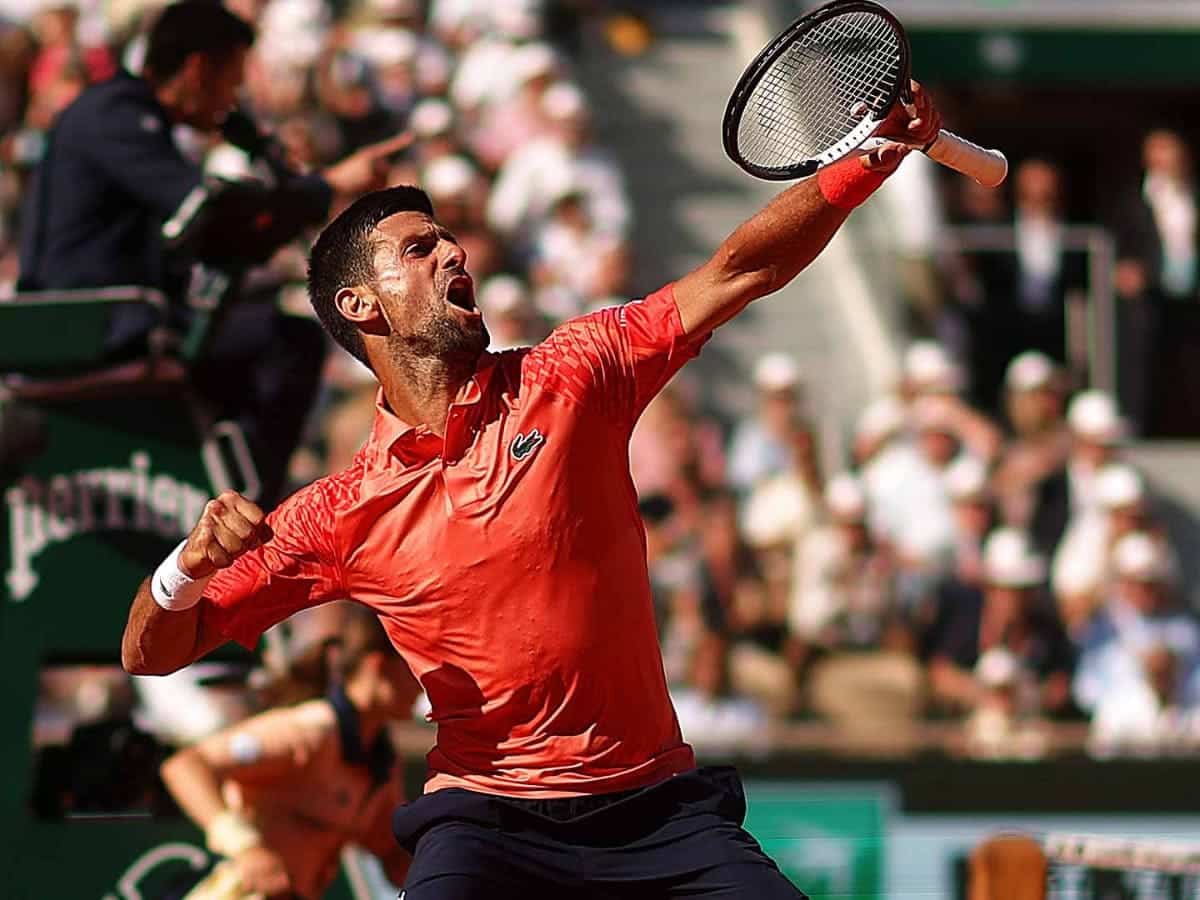 Djokovic beat Davidovich Fokina 7-6(4), 7-6(5), 6-2 to reach the second week of the French Open 2023. This made it the sixtieth time in his career that he has got to that stage. The win brought him to his seventeenth second week in the Roland Garros alone. He has reached that stage fifteen times in the Australian Open and fourteen times each at the Wimbledon and US Open.
The Serbian legend reached another personal milestone with the win. The match against Davidovich Fokina was the longest straight-sets win of Djokovic's career. At 3 hours and 36 minutes, it overtook the 2018 US Open final Djokovic won against Juan Martin Del Potro. The physical toll this took on the players was evident as Djokovic had to take a medical timeout, and Davidovich Fokina looked visibly exhausted.
But Djokovic's mental resilience and concentration were on display as he came out on top despite the conditions. He has won all his Grand Slam tournament matches this year and is in brilliant form. He will have clear goals for the French Open. Djokovic will look to win his 23rd Grand Slam title in France and reclaim the World Number 1 ranking currently held by Carlos Alcaraz.
Incase you missed it:
Ons Jabeur expresses her discomfort with the rowdy French Open crowd after getting booed for beating local favorite Oceane Dodin
John McEnroe lambasts Jannik Sinner for 'CHOKING' at the French Open despite holding multiple match points against Daniel Altmaier