Carlos Alcaraz registered his 21st consecutive victory in Spain, as he defeated Jan-Lennard Struff in the finals of the 2023 Madrid Open. The 20-year-old claimed his fourth title of the season and is certainly a level above the rest of the field at the moment. Former tennis player Daniela Hantuchova has suspected undue favoritism for Carlos Alcaraz at the Madrid Open.
The Spaniard had to dig deep to carve out a three-set victory over Jan-Lennard Struff in the finals on Sunday. The former Slovakian tennis player believes that the courts were intentionally made slower which favored the reigning champion at the recently concluded Masters tournament.
Carlos Alcaraz dropped just one set prior to reaching the finals, which speaks volumes about his dominance in Madrid. The top seed defeated the likes of Alexander Zverev, Karen Khachanov, and Borna Coric in straight sets before his final showdown against Jan-Lennard Struff.
Related:How did Matteo Berrettini meet Melissa Satta?
Daniela Hantuchova believes that the courts were intentionally made slower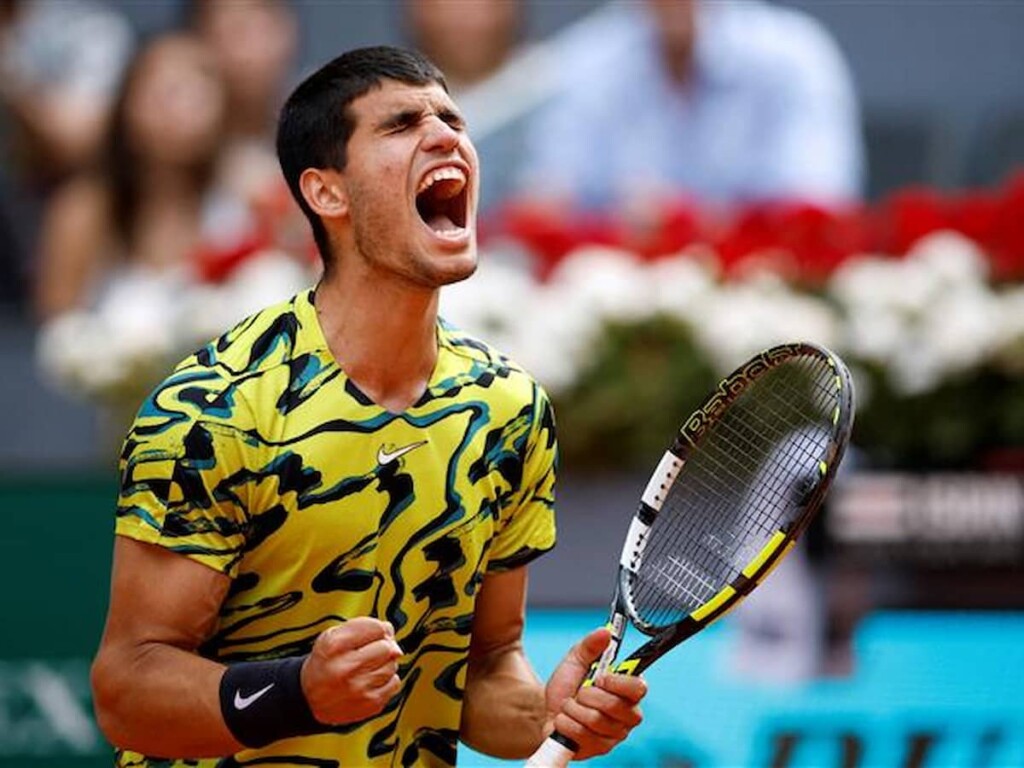 Daniela Hantuchova pointed out the fact that the grounds people watered the court twice, which made it considerably slower. This played into the hands of Carlos Alcaraz, who generally thrives in such playing conditions.
"I do want to point out, the grounds people have watered the court twice since we've been talking. I feel they're trying to make the court as slow as possible, so it's easier for Carlos to return that serve," said Daniela.
It is safe to say that Carlos Alcaraz's win in Madrid was thoroughly deserved, given how he has been outplaying his opponents during the ongoing clay court season. His next stop will be in Rome, as he prepares to win his third Masters title of the year already. The Spaniard was forced to withdraw from the Italian Masters last season, owing to an injury.
In case you missed it: