The world No.7, Daniil Medvedev is set to face his fellow Russian, the world No.6, Andrey Rublev in the finals of the ATP Dubai Tennis Championships 2023. The 27-year-old defeated the world No.1, Novak Djokovic in straight sets, 6-4, 6-4, and reached his third consecutive finals in three weeks. On the other hand, Rublev has been under the radar throughout the tournament and defeated Alexander Zverev in the semis.
Rublev came into this tournament as a defending champion and won the semis in straight sets 6-3, 7-6(11-9). The all-Russian clash in the finals will be interesting to watch as these two have been playing each other since their childhood. They have been good friends off-court too and fans are excited to see which Russian crosses the line.
Speaking about Andrey in the press Medvedev said, "First of all, Andrey is amazing player. So not much to say. He's a player that can win Grand Slams, can win Masters. Probably gets a little bit tight in important moments but doesn't get tight on 500s, has a lot of them. I'm not looking for this tomorrow (smiling). I saw his last two matches. He seemed to hit the ball great. So very dangerous player. Great guy. I'm looking forward for a great final."
He continued speaking and said, "We had some tough battles even when I won. When he won last two times, also tough battles. I'm expecting tough physically match, tough mentally. Have to be at my best, serve well, try not to give him too easy balls because that's where he's the best. I think if we talk about long-term, so whole career let's say, even if I do have some problems sometimes, I feel like I'm a little bit more composed."
Related: "It's a little disappointing," Serena Williams reveals her daughter Olympia is not a fan of tennis
Daniil Medvedev ends Novak Djokovic's unbeaten streak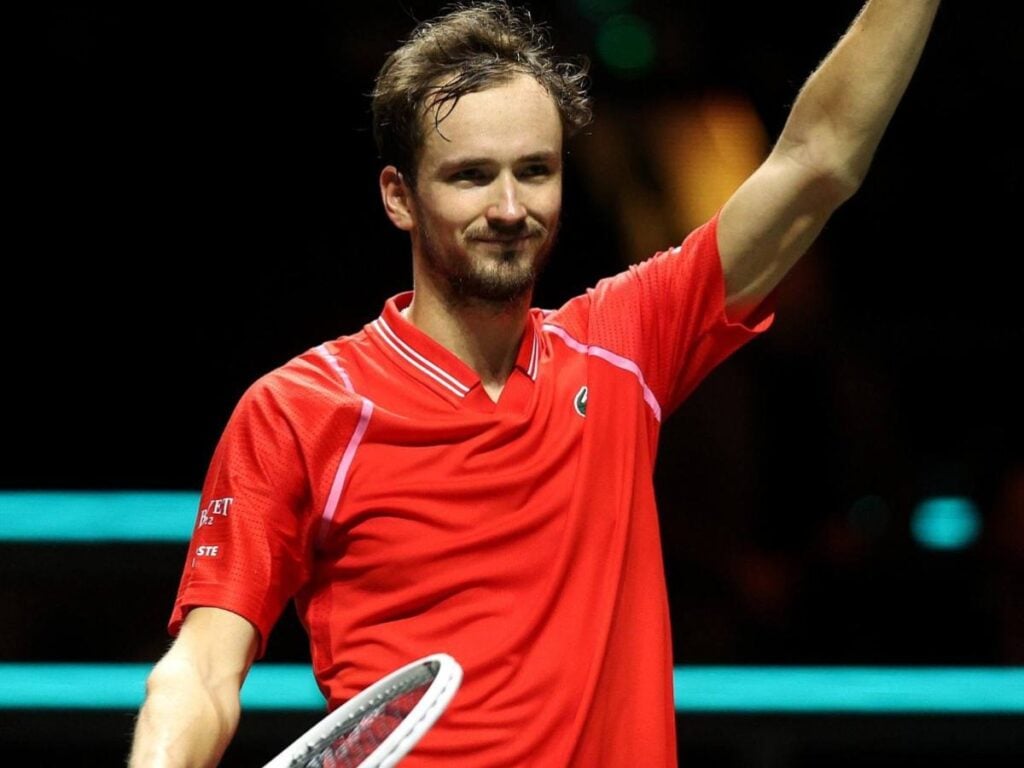 Coming into the semifinals, Djokovic is on a 20-match winning streak, a feat that he achieved for the 10th time. He was undefeated this year winning the Adelaide International and the Australian Open. However, Medvedev didn't give a chance for the Serbian to get in control during the match. The match ended in less than 100 minutes showing how dominant the Russian was.
Medvedev himself is on a 13-match winning streak since the early exit in the Australian Open. He has an 18-2 win-loss record. The 27-year-old had his revenge taken within 3 months as he lost in the semifinals of the Adelaide International earlier this year against Djokovic.
According to the current form, Rublev may come into the final as an underdog, but Medvedev rates his fellow Russian highly. Rublev had an edge over Medvedev in their last two outings in ATP Tour Finals and at Cincinnati Masters. All in all, it will be a treat to watch with both players having a good serve and baseliners.
Continue Reading:
"America will be a massive joke," Novak Djokovic receives loud support after US Open, and others back his entry into the USA
"Hopefully this year," Daniil Medvedev optimistic to play Wimbledon desiring to win the Major