Croatian World No.64 Donna Vekic is scheduled to play World No.5 Aryna Sabalenka in the quarter-finals of the Australian Open 2023. But she was in the headlines long before, due to some other reasons. The Croatian was reported to be dating the Swiss superstar Stan Wawrinka years back. The couple started dating soon after Wawrinka split with his wife Ilham Vuilloud and remained in a relationship till 2019.
There were rumors, though unconfirmed, that the couple were in a relationship since 2014. Their relationship was a subject of much fanfare in the tennis world but it did not last long. They parted ways in May 2019. There was also speculation later that the relationship with Vekic was the reason for Wawrinka's split from his wife.
There are no reports to confirm that Donna Vekic dated Australian World No.159 Thanasi Kokkinakis. It was only through the comments of Kokkinakis' best friend on tour Nick Kyrgios's infamous comment to Wawrinka "Kokkinakis b*nged your girlfriend". It is still not clear if the allegation from Kyrgios was right. Kyrgios was fined US$10,000 for the comments and was widely condemned for it in 2015.
Also read: Novak Djokovic dumps Alex De Minaur with 'no relationship ' comment
Did Stan Wawrinka confront Nick Kyrgios about it?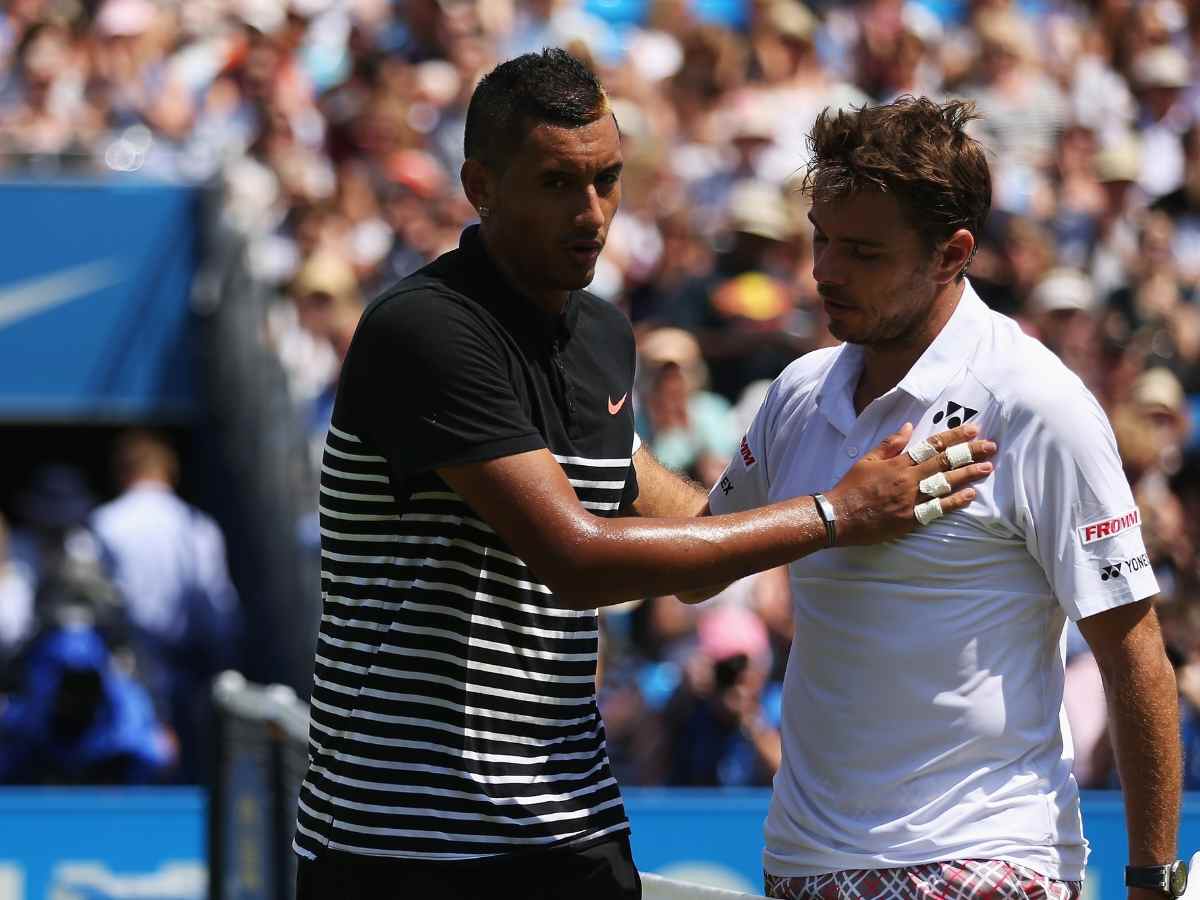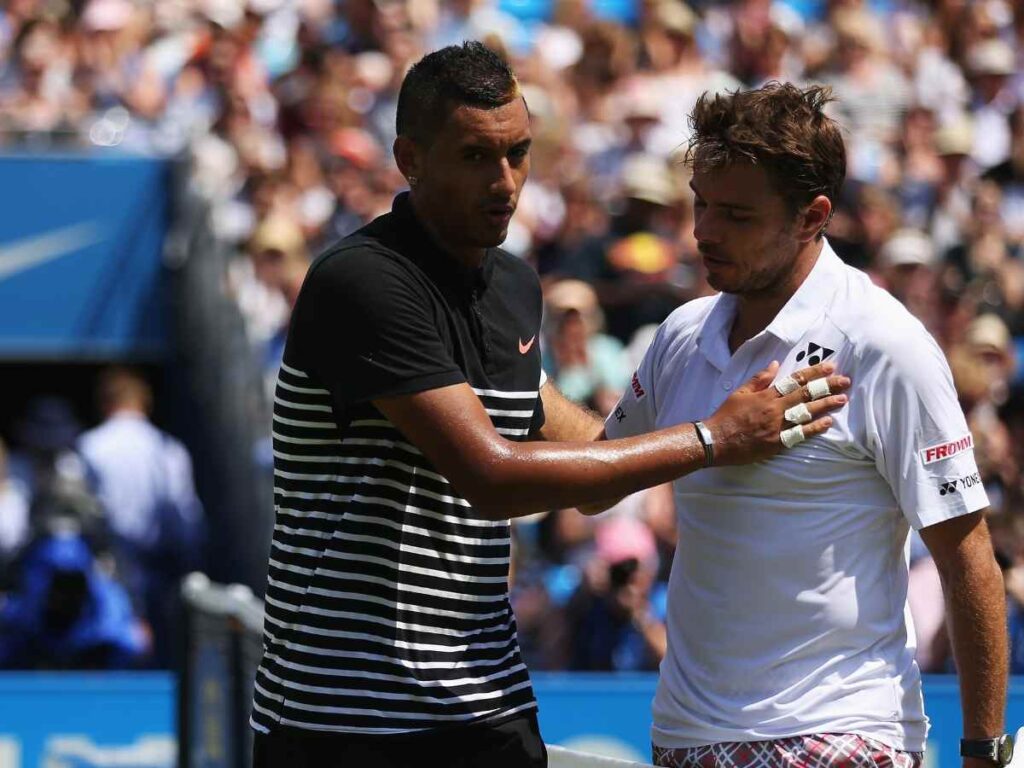 Stan Wawrinka is one of the top players ever in Grand Slam history. The three Grand Slam titles won by him during the dominance of the Big 3 is an incredible achievement in all senses. But Wawrinka's private life was not so smooth. When he divorced his wife, he said the reason for the split, "I won three Grand Slam titles and more tournaments than I hoped to. So, during my career, I had to do more than just care about my private life,".
For a guy who didn't even give proper reasons for the divorce, it is understandable that Nick Kyrgios' allegation about his friend Thanasi Kokkinakis "sleeping" with his girlfriend then, Donna Vekic was also not answered. But there were players including Roger Federer condemning Kyrgios for his personal abuse.
The Swiss Maestro commented then, "We're not used to that kind of talk in tennis. I know in other sports it's quite common, maybe normal. Not in our sport, really. It's normal that the tour comes down hard on him and explains to him that it's not the way forward."
Donna Vekic also had her say about the incident then, "I don't know. I haven't spoken to Kyrgios. But it's a very disappointing thing to be happening in our sport and I hope it won't happen again because it's not a very good image for our sport"
In case you missed it!
Sebastian Korda introduces new ritual as tribute to father and former Australian Open winner Petr Korda
"Is this a joke or what" Roberto Bautista Agut demands the supervisor over unjust time violation during his fourth-round match at 2023 Australian Open