Serbian icon Novak Djokovic is a busy man after his 2023 Australian Open title triumph. The 22-time Grand Slam champion is attending post-win ceremonies and engagements. On Monday, Djokovic carried his 10th Norman Brookes Challenge Cup around the gardens of Government House in Melbourne while also speaking to the media. 
Djokovic was asked about the celebration after his record-extending title win Down Under. The 35-year-old revealed that the party was cut short by the 'doping control' as the team came knocking at 3 AM. His long media commitments also put a dampener on his historic victory. 
"With media, and with doping control. (At) 3 am is when I went back to the accommodation. It was a long night," Djokovic said with a smile. 
"But a huge relief after the match, ending a tournament and a whole journey here to Australia with a grand slam win is always incredibly satisfying. I didn't have the chance yet to celebrate as much as I would like to. I guess that's going to come in Europe," Djokovic continued.
Related: WATCH: Novak Djokovic chants Lionel Messi's famous World Cup song after 2023 Australian Open win
Novak Djokovic hoping that injury will not dent his season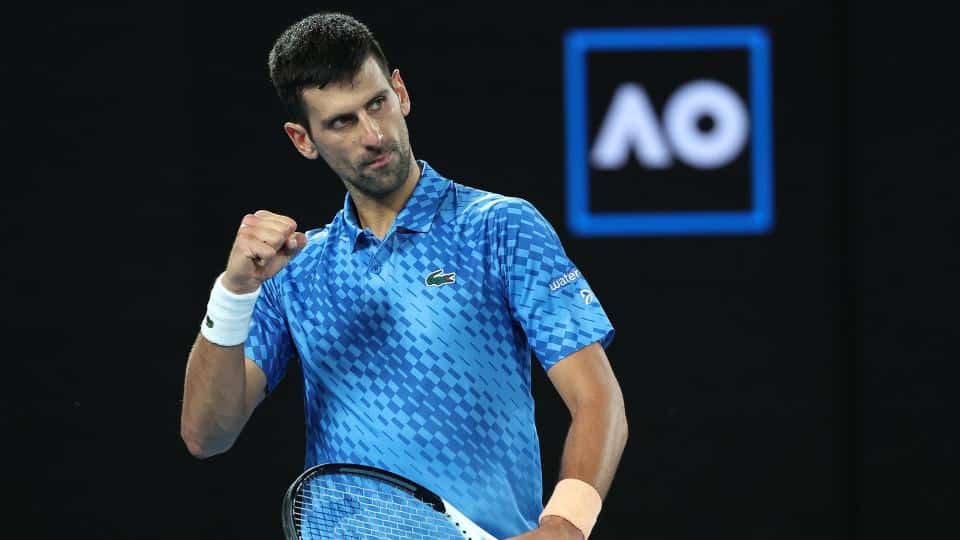 After the title glory in Australia, Novak Djokovic is expected to return to the Dubai Tennis Championships at the end of February with Sunshine Double in Indian Wells and Miami next in line. Djokovic gave the update about the lingering hamstring injury and is hopeful to continue the season without any hiccups.
"I'm not sure, I'm going to do some medical check-ups in the next few days," he said. "Then I'll be able to talk about it a bit more and understand the situation. As it stands today I am still signed in for the Dubai tournament, which is in a month's time. I hope I'll be able to come back to the courts in several weeks' time. Let's see, you know, I'll speak to the medical team and then take it from there," he continued.
The man from Belgrade is at the top of the ATP rankings once again. The title win in Australia has silenced his critics who were hellbent to demonize him. And as far as Djokovic himself is concerned, he is not looking to stop yet. Moving ahead of Rafael Nadal and thus becoming the 'greatest' of the game is his ultimate goal.
Continue Reading:
Chris Bradnam tells StefanosTsitsipas to take the advice of Roger Federer after his Australian Open final loss to Novak Djokovic
Channel 9 suffers a major loss as viewership takes a tumble after players pull out of the Australian Open