Former British tennis player Chris Bradnam has advised Stefanos Tsitsipas to seek out Roger Federer and ask his opinion on improvements he can make to his game. Bradnam was talking on Eurosport and believes Federer can improve Tsitsipas' backhand and forehand massively and would be willing to mentor him if asked.
Bradnam said, "He's made over 23 million dollars in prize money. He's employing the services of Mark Philippoussis (part of his coaching set-up). I don't know how much it would cost, or if there'd be any interest, but how about a chat with Roger Federer, to ask 'how would you work on my forehand, Mr. Federer?' Let alone the backhand and what he'd advise." Bradnam expects Federer to help out with the correct sum of money.
Tsitsipas has a brilliant forehand and is well renowned for his serve. He put both these to brilliant use at the Australian Open. Tsitsipas constantly weaponized his forehand to hit some brilliant winners throughout the tournament. He used the same strategy in the final. He finished the match with 15 aces. However, Tsitsipas was not able to beat Novak Djokovic in the final.
He finished as the runner-up. Tsitsipas lost the game 3-6, 6-7, 6-7 to Djokovic. He got close to making a game out of it a few times. Tsitsipas was close to winning the second set with a set point at 5-4. He lost the point and went on to lose the set. The tennis p[rofessional came close again in the tiebreak of the final set. He came back from 5-0 down to take the score to 6-5. But it was not his day as Djokovic won the match.
Related: Channel 9 suffers a major loss as viewership takes a tumble after players pull out of the Australian Open
Stefanos Tsitsipas maintains Grand Slam ambitions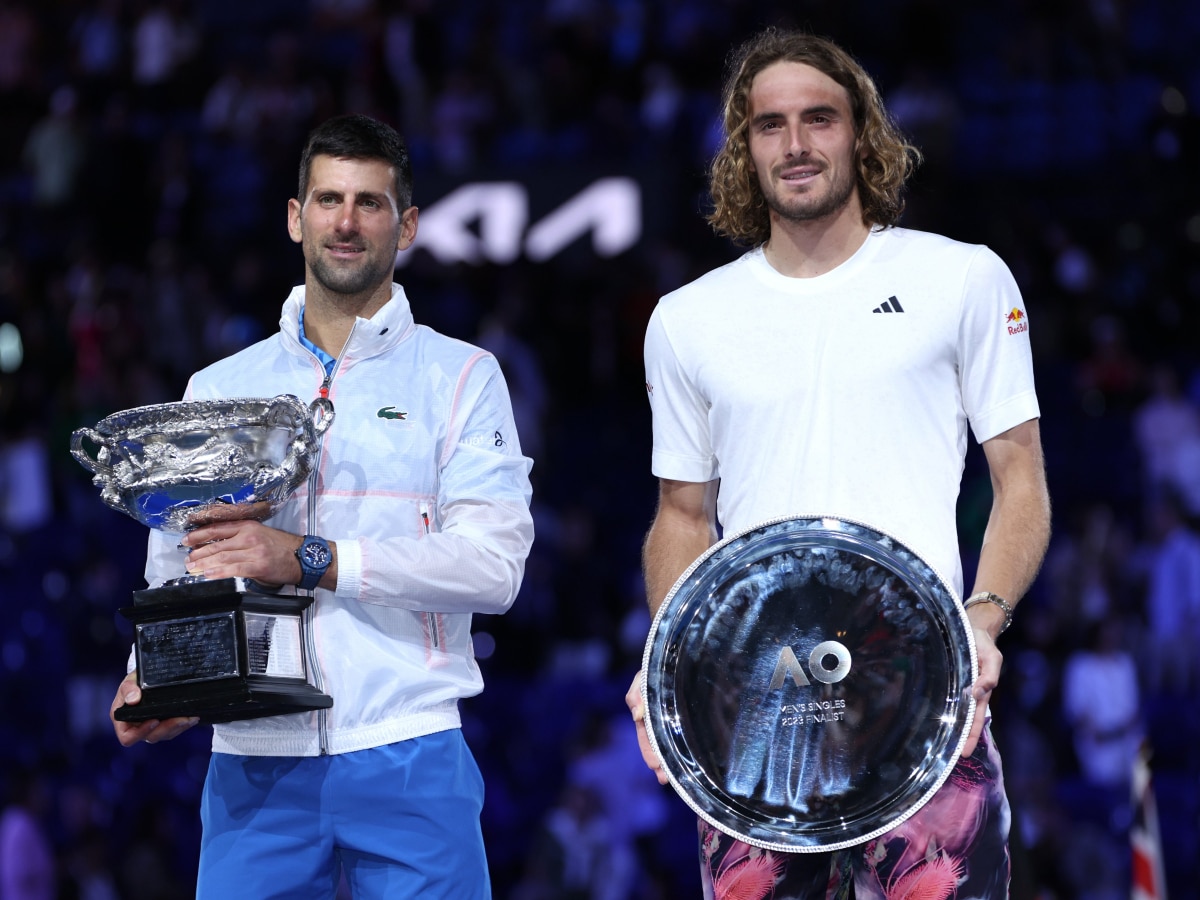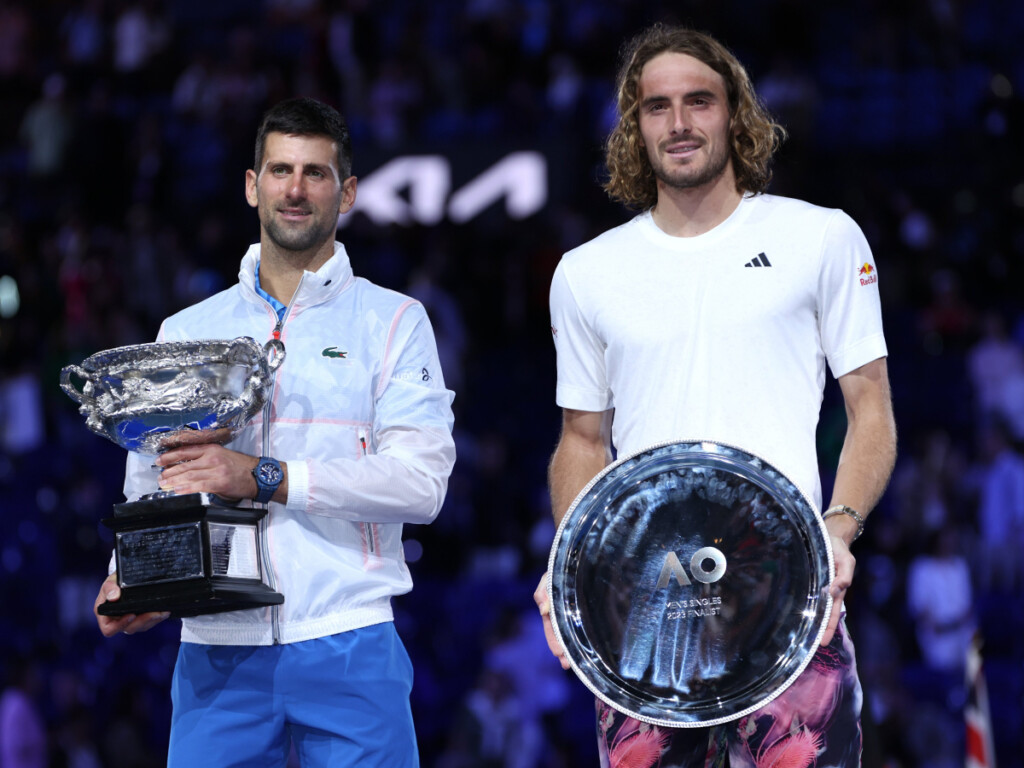 Tsitsipas was a good loser on the day. Though his dreams of winning his first Grand Slam title were crushed by now-10-time winner Novak Djokovic, Tsitsipas was philosophical about the loss.
He said, "I was dreaming about the trophy, lifting that trophy. I even dreamt it last night in my sleep. The desire is really there. I really, really want it badly. But just dreaming about it won't make it happen. You got to act." He continued, "Losing finals is not the best feeling in the world, for sure. But definitely much better playing finals than being stuck behind in the semi-finals."
Tsitsipas also reiterated his ambitions. He also restated his belief in his abilities. "I don't see any reason to be lowering my expectations or my goals. I am born a champion," he said. "I can feel it in my blood. I can feel it as a competitive kid that I was when I was young. It's something that is within me."
Incase you missed:
WATCH: Novak Djokovic chants Lionel Messi's famous World Cup song after 2023 Australian Open win
Fans left in awe as Aryna Sabalenka shares post-win photoshoot with her 2023 Australian Open trophy