Novak Djokovic gave his rendition of the famous song Argentine fans sang at the 2022 FIFA World Cup that Argentina went on to win. The 35-year-old's rendition was met with great delight from fans around the world.
ESPN Argentina approached Djokovic for an interview. During the interview, the host sings the lines of the song "Muchachos, Esta Noche Me Emborracho," which is closely linked to the Argentina World Cup campaign. Djokovic follows the host and repeats the words after every line. He flexes his Spanish skills as he follows along with near-perfect pronunciation. Notably, journalist Jose Morgado posted the video on Twitter.
Djokovic is a big football fan. He is a regular attendee of football matches. He often combines work and playing to attend games while in a city to play a tournament. He was seen at the Manchester City vs. Real Madrid Champions League clash last year while in Madrid for the Madrid Open. 
Most recently, Djokovic attended the World Cup final in Qatar. He praised Lionel Messi after the game that Argentina won. Djokovic has been on a celebratory tour since his Australian Open win. He has given interviews in multiple languages. He has shown all sides of himself. Djokovic was professional and calm on the court after the win. But he also broke down in tears when surrounded by friends and family. Winning the 22nd Grand Slam tournament of his career was a great feeling for Djokovic.
Related: Goran Ivanisevic calls his ward Novak Djokovic 'Crazy' at the Australian Open
Novak Djokovic defeats Stefanos Tsitsipas to lift the 2023 Australian Open trophy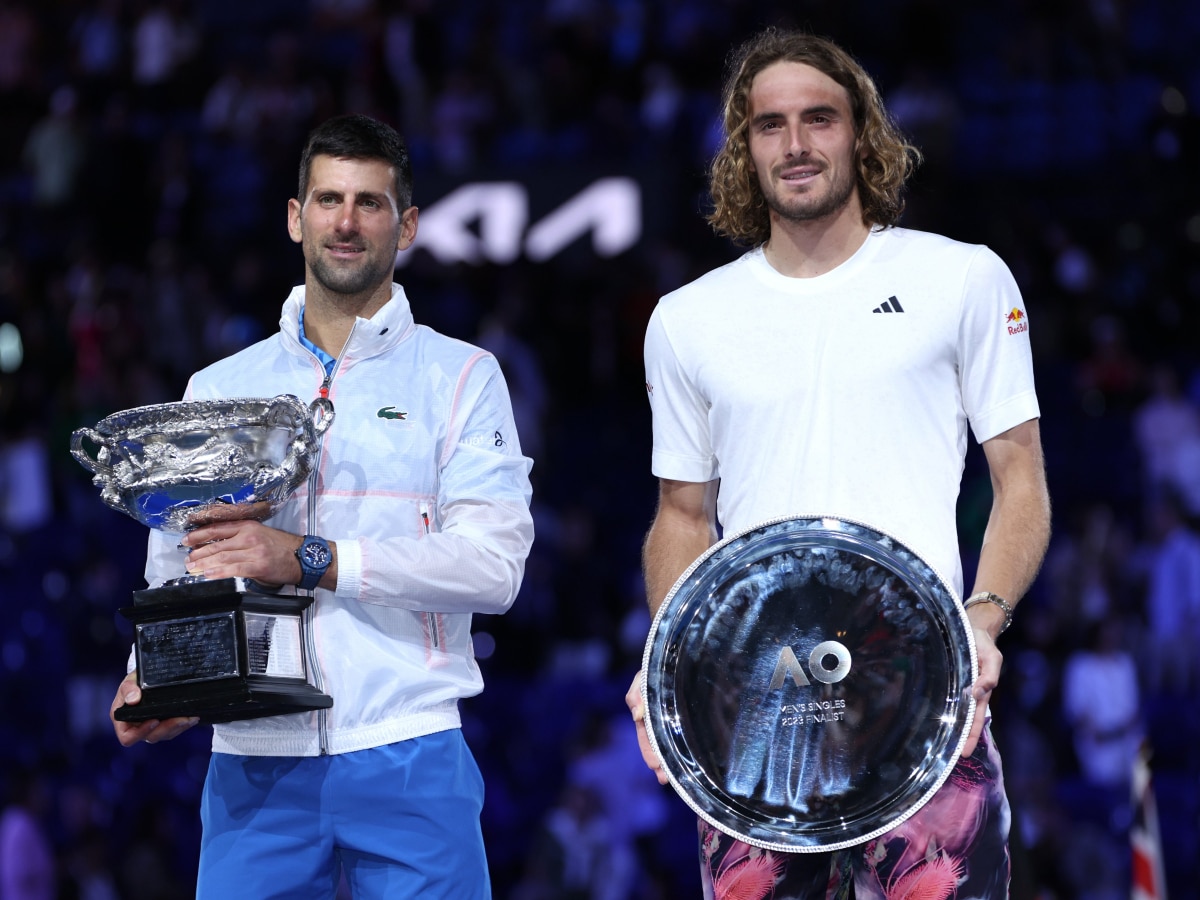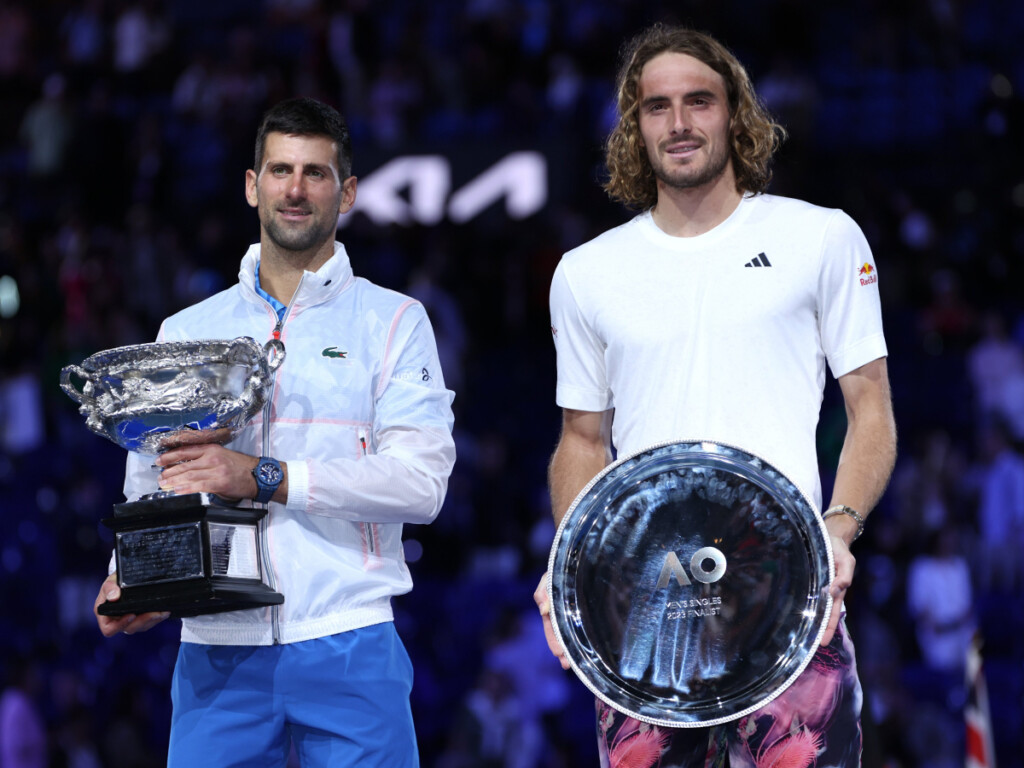 Novak Djokovic defeated StefanosTsitsipas in straight sets to secure his 10th Australian Open title. The Serbian secured the win in close to three hours.
Djokovic started on fire. He quickly took a 4-1 lead, leaving Tsitsipas shocked. He went on to secure the set 6-3. Tsitsipas did much better in the second set. He changed his strategy and started playing his shots earlier. This change worked, and he found himself on a set point at 5-4. But Djokovic found something within himself to win that point, and he then proceeded to win the tiebreak too.
The third set was similar. Both players went for it and won alternate games. They both played high-quality, entertaining tennis. It went to another tiebreak. Djokovic started it brilliantly, taking a 5-0 lead. Tsitsipas fought back brilliantly to bring it to 6-5. But Djokovic wins his fourth championship point to bag the 10th Australian Open.
Incase you missed:
Fans left in awe as Aryna Sabalenka shares post-win photoshoot with her 2023 Australian Open trophy
"Way to go my love," Jelena Djokovic congratulates husband Novak on phenomenal Australian Open win