As the tennis world is split over banning Russian and Belarusian players from Wimbledon, Ukrainian former World No.3 Elina Svitolina is crystal clear on her views. She has been one of the flag bearers for Ukraine. After posting on social media her wish that Russian and Belarusian players are banned fom the Olympics, she now wants the same to take place at Wimbledon 2023.
In a recent interview, Svitolina said, "The war is still there. The decision should not be any different (from last year). I hope they will do the same thing and keep the ban in place. I don't think it should change, There are still people suffering, and still, Russian soldiers killing innocent Ukrainians."
Asked about the Australian Open's decision to allow Russian and Belarusian players to compete under a neutral flag, Svitolina was frank and firm "I don't think the neutral flag is changing anything". Then she continued, "We have to sanction Russian and Belarusian people in general because of what their governments are doing. This is my view. I have nothing against particular athletes"
"But how else can we stop this war? We should sanction the people from Russia and Belarusian as much as possible because their governments are doing these severe things in Ukraine. The sanctions will stop these governments from doing what they are doing." (Source: BBC)
Also Read: Tommy Paul reveals Reilly Opelka's contribution in brilliant Australian Open run
Russian war is one of the reasons for Svitolina's temporary break from tennis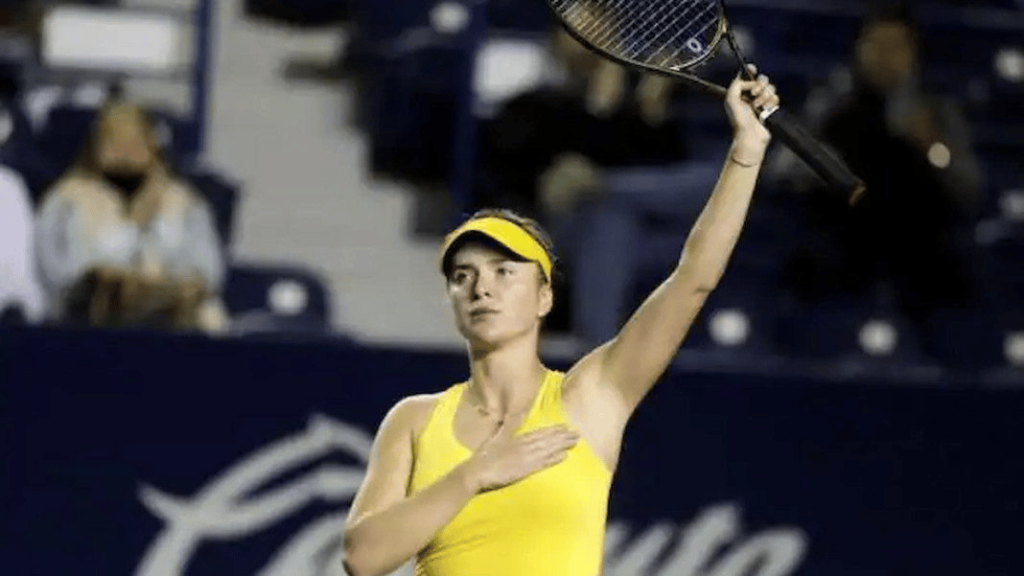 The 2020 Tokyo Olympic bronze medalist, Elina Svitolina is not active in tennis since May 2022. She has cited mental as one reason, due to Russia invading Ukraine. She last played at the Miami Open 2022.
Svitolina won 16 singles and two doubles titles. Her best performance at Majors was in 2019 when she made consecutive semifinal appearances at Wimbledon and the US Open. She won the WTA Tour Finals in 2018 and reached a career-high ranking of World no.3 in 2017. Being out of action for quite a time, the Ukrainian fell out of the Top 10 rankings.
Though Svitolina has been away from professional sport, she has been up front while voicing her support for her country. Very recently, she had come up with a request to the International Olympic Committee to ban the Russian and Belarusian players citing the ongoing war. She took to Instagram to pen her thoughts on this including the sad demise of a Ukrainian athlete Volodymyr Androshchuk during the war.
Her recent take on banning Russian and Belarusian players has not gone down well with some tennis fans. Despite all this, she has a foundation called the 'Elina Svitolina Foundation' – a platform to help recover Ukraine from its darkest days.
In case you missed it!
Felix Auger-Aliassime's coach reveals the aspect the Canadian needs to pick from Roger Federer and Rafael Nadal in order to grow
"Best but least admired," Fabio Fognini praises Novak Djokovic while commenting on the bias against him