British tennis sensation Emma Raducanu hogged the limelight for all the right reasons in 2021 as she became the first British woman in 44 years to win a major singles title, at the US Open. It was even more special considering she entered the tournament as a qualifier. However, that remains to be the Briton's best performance at a Grand Slam to date as Raducanu has failed to advance to even the third-round post her title win at the Flushing Meadows. 
While Raducanu played two Grand Slams (The Championships and the US Open) in 2021, she played all four in 2022. But, in 2023, the Briton missed three of the four Grand Slams due to injury and it was definitely not easy for her to watch these events from the sidelines, especially her home slam and the one in New York where she lifted her first-ever major title two years ago.
Raducanu has spoken about her feelings while missing the majority of tennis played this season. The Briton said it was definitely not easy but she tried to focus on her recovery rather. Raducanu also announced that she will be back on the court next season.
"Next season I'll be back," the 20-year-old told BBC London. "This season all the slams were finished so it was difficult to watch them go by but I was trying to stay in my lane as much as possible and keep focused on my recovery."
Also Read: Novak Djokovic to play only 3 more tournaments this season as he confirms his schedule after withdrawing from the Shanghai Masters
It's like starting afresh for Emma Raducanu
Emma Raducanu was touted to be the next big thing in women's tennis after her US Open win in 2021. However, the Briton has not lived up to the expectations and her fitness has been a major party spoiler. The 20-year-old has been hit with several injuries. Raducanu had has recurring issues on her wrist ever since the start of her career.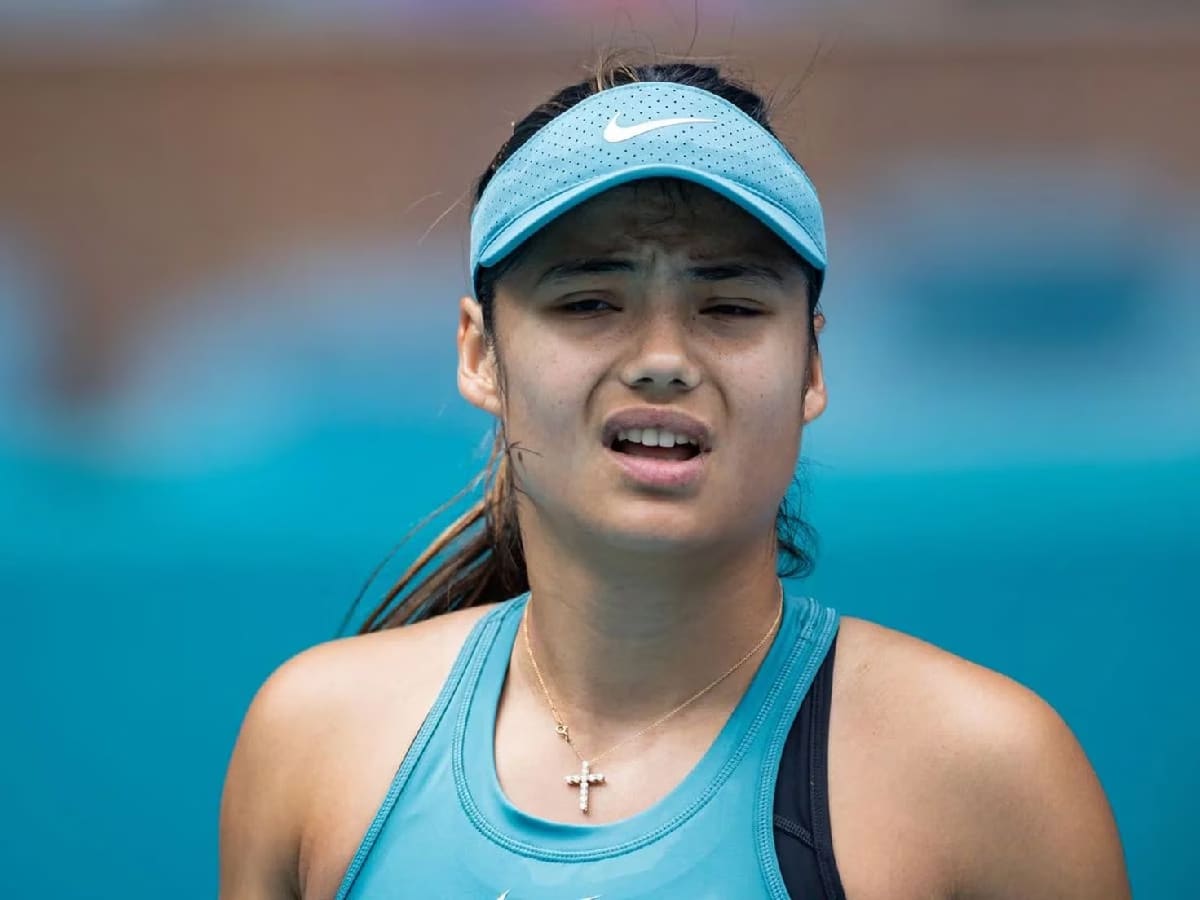 While Raducanu tried to fix it at her level earlier, the 20-year-old decided to get it operated. Raducanu underwent surgeries on both wrists as well as on her ankle which she had injured severely at the start of this year, in Auckland. The Briton is out of rehabilitation and has been training but Raducanu still has a long way to go before she gets match-fit.
Not playing for months has resulted in the Briton falling out of the world's top 200 in WTA rankings. Now, when Raducanu returns next year, it will be like starting again and the Briton will have to climb the ladder at a higher pace than before.
In case you missed!