Ever since the news about Matteo Berrettini's romantic relationship with TV Show presenter Melissa Satta become public, the Italian is receiving wide criticism from tennis fans. Many are blaming her for the Berrettini's failures this season. However, in these difficult times, his friend and colleague, Felix Auger-Aliassime, has come out as his Savior.
In a press conference in Doha on the sidelines of the Qatar Open 2023, the Canadian seems to be standing beside his Italian friend. He also gave a piece of advice to Matteo Berrettini that he should not listen to anyone and do things according to his own judgment.
"We always send each other messages, but I admit that I haven't seen the photos. In the age of social media, it is difficult to separate private and public figures, because there will always be someone who cannot tell right from wrong. I feel free to put what I like the most on social media without worrying about others, so I tell Matteo not to worry about judgments and to continue doing what he thinks is best for him," he said.
Meanwhile, Felix Auger-Aliassime and his relationship with equestrian Nina Ghaibi often make headlines in the media. Although both are discreet about their relationship, they are often seen in their social media posts together. The couple also featured in Netflix's new tennis documentary series 'Break Point'.
Keep Exploring: "It would be absurd if he couldn't play," Novak Djokovic gets support from John McEnroe amid the confusion about his entry into USA
A look at the connection between Felix Auger-Aliassime's girlfriend and Matteo Berrettini's ex-girlfriend Ajla Tomljanovic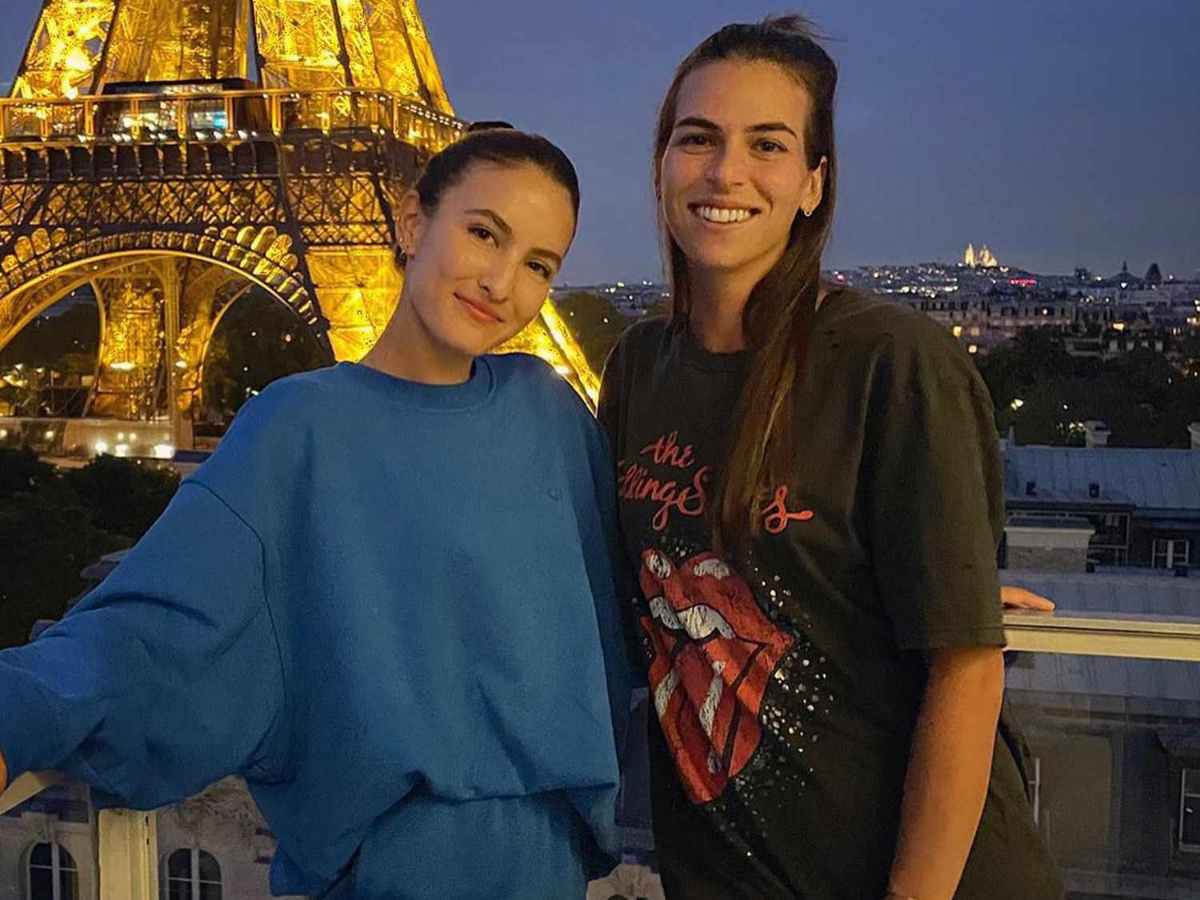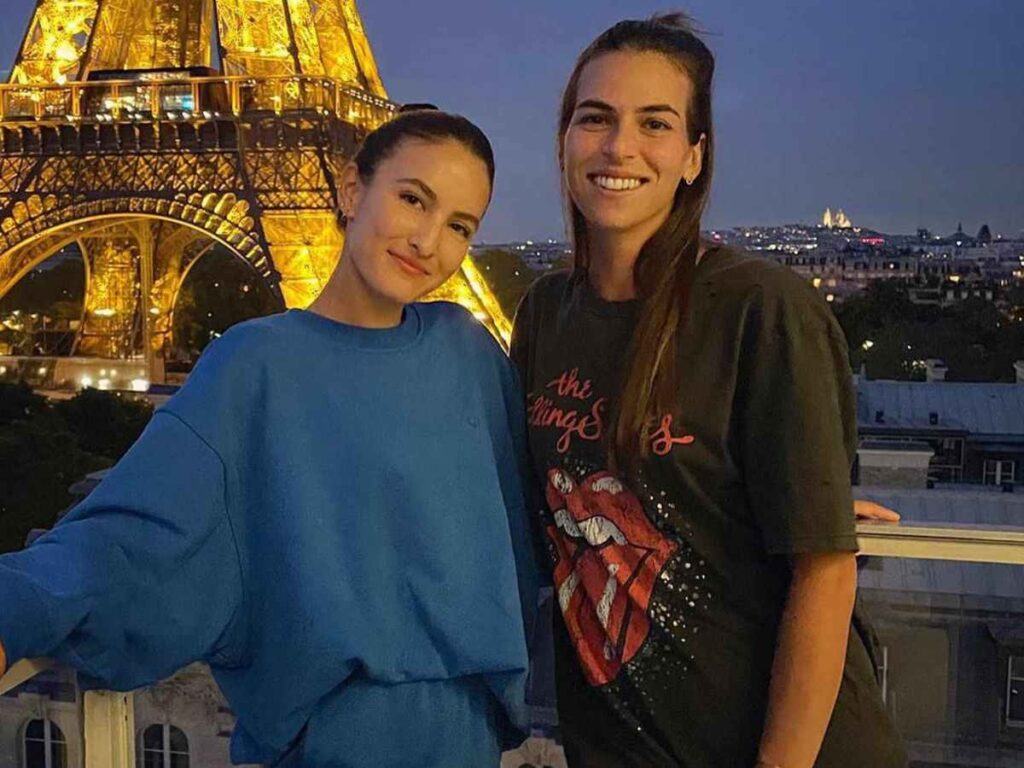 Nina Ghaibi and Felix Auger-Aliassime began dating in 2019. However, she has a connection with tennis besides her superstar boyfriend. She and the Australian tennis professional Ajla Tomljanovic are cousins and both share a close relationship.
Ajla Tomljanovic is also the ex-girlfriend of Matteo Berrettini. Their relationship lasted for three years from 2019 to 2022. In Felix Auger-Aliassime's words, this may be another reason for his and the Italian tennis professional's friendship.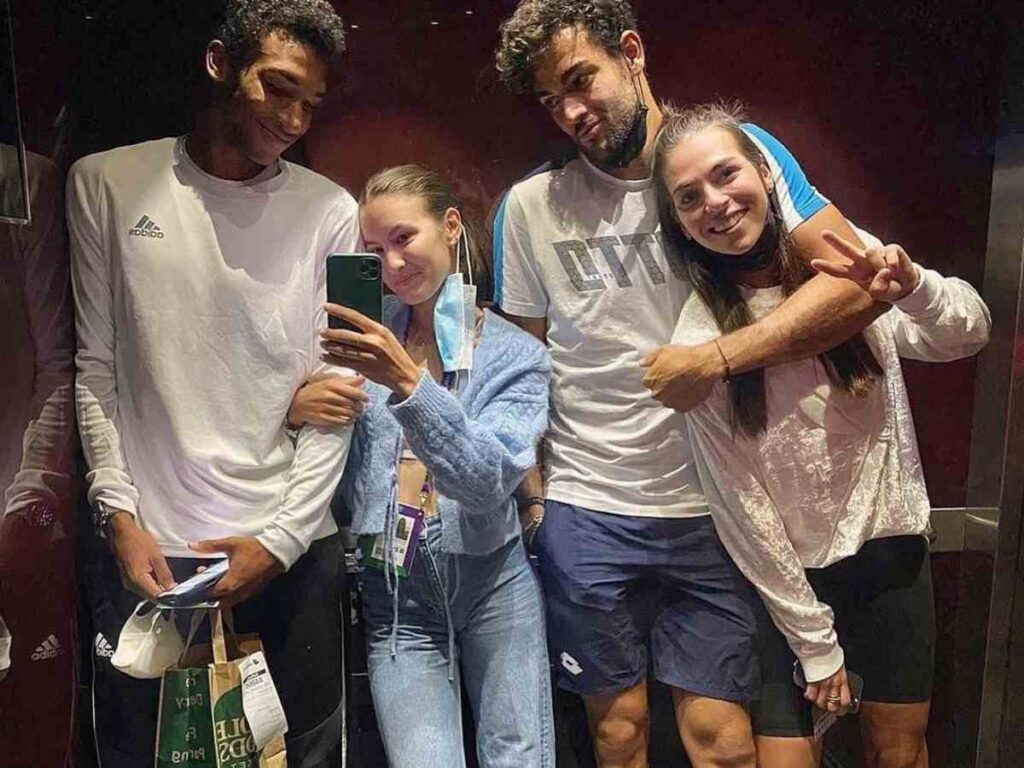 "Both our girlfriends are cousins, so it just happens that we spend a lot of time together. He's one of my best friends on the [ATP] tour. He's really a great guy," he had said.
Felix Auger-Aliassime is currently participating in the ATP Qatar Open 2023. He reached the semi-final round of this tournament and will be playing Daniil Medvedev today. Matteo Berretini has not played any match on the ATP Tour since his loss to Andy Murray in the first round of the Australian Open 2023. Ajla Tomljanovic is yet to play any official match this season on the WTA Tour.
In case you missed it:
"There is no pressure on me," Coco Gauff confident of upsetting Iga Swiatek in Dubai
Marseille Open director revealed why Roger Federer never returned to the tournament after agreeing to play for 'free' in the early 2000s