Rick Macci, the former American tennis player and coach, is known for laying the foundation for the extraordinary careers of both the Williams sisters. Serena Williams' former coach recently sparked discussion on Twitter when he pointed out Serena's struggle with executing slice shots during training. He sheds light on an aspect of Sernea's game that has been under the radar but potentially had a significant impact on her overall potential.
"Nobody missed as a kid more Slice serves JUST WIDE to the Duece court in practice than Serena Williams. NOBODY hit more Slice serve Aces JUST IN to the Duece court in GRAND SLAMS than the COMPTON CRUSHER!" tweeted the legendary Rick Macci on X. The inability to execute this shot makes it a target for the opponents, who study their opponents and will not hesitate to exploit their weaknesses.
To comprehend the significance of the slice shot, it is imperative to grasp its mechanics. The slice is an important shot to learn in tennis to try and trick the opponent. While it can be an effective weapon in a player's arsenal, Macci argues that Serena's struggle with the shot posed a distinct challenge. 
Her achievements cannot be overshadowed but Rick Macci's observations provide an intriguing perspective on an aspect of her game that may have contributed to a few of her career setbacks.
Related: Former American pro claims Venus Williams and Caroline Wozniacki's 'unlimited invitations and millions of dollars' make it easy for them to continue highlighting the pay gap
Rick Macci advises fans to prepare with a vision in front of them
United States Professional Tennis Association (USPTA) Master Professional and 7-time USPTA national coach of the year Rick Macci tweets important advice on his social media. "When you are developing as a 12-year-old, Practice how you want to Play at 21," tweeted Macci on his Twitter (now known as X) handle. This is vital information for budding tennis players to focus on their goals and prepare with a clear vision of themselves in front of them.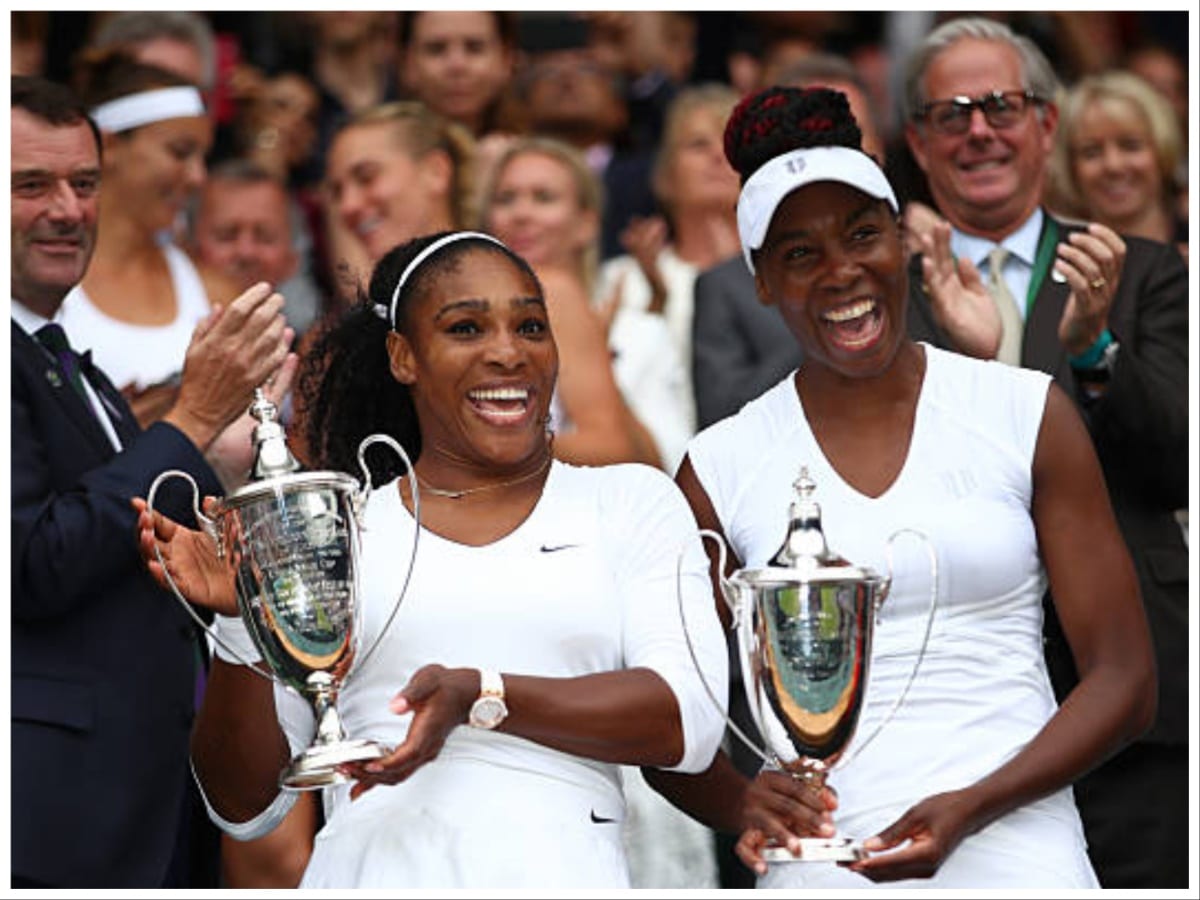 He has coached a number of great players over the years. Some of the big names were Andy Roddick, the Williams sisters, Maria Sharapova, and Jennifer Capriati. All the players have won more than one Grand Slam under their name, and the William sisters even went to the extent of creating a foundation for the upcoming future of women's tennis.
In Case You Missed It: