Andy Murray, Venus and Serena Williams, and Martina Navratilova were a few of the players approached by Ipek Senoglu. Senoglu, a former Turkish Pro, is trying to get the maximum possible help for her country that was struck by massive earthquakes followed by multiple aftershocks on 6th February 2023.
Turkey and Syria bore the brunt of it although the shocks were felt in many other countries. The earthquake was recorded to have a magnitude of 7.8 on the Seismic scale. The aftershocks were no less with the highest going up to 7.5. The loss of property and life has been terrible with reports stating more than 3000 people have lost their lives. Many others are still stuck and rescue operations hint at a possible rise in the number of deaths.
As the world watches on with countries announcing relief packages and any possible help, Senoglu took matters into her own hands. Senoglu, a resident of Istanbul, was fortunate to not be in the destroyed region. With Istanbul and Gaziantep, the city affected the most, more than 1000kms apart, Senoglu and many residents in the country's financial center were saved.
She shared a photo asking for any possible donation from Twitter users. To amplify the post further, she reached out to her former colleagues in hope of receiving better reach and help. "Can you guys help retweet? People are under collapsed buildings, and we def could use help…. @vika7 @pmouratoglou @serenawilliams @Venuseswilliams @MarinCilic @_MaryPierce @Martina @andy_murray #turkeyearthquake2023," tweeted Senoglu.
In case you missed it: "They need more time," Patrick Mouratoglou counters Chris Evert as debate on NextGen continues
Martina Navratilova first to respond to Ipek Senoglu's request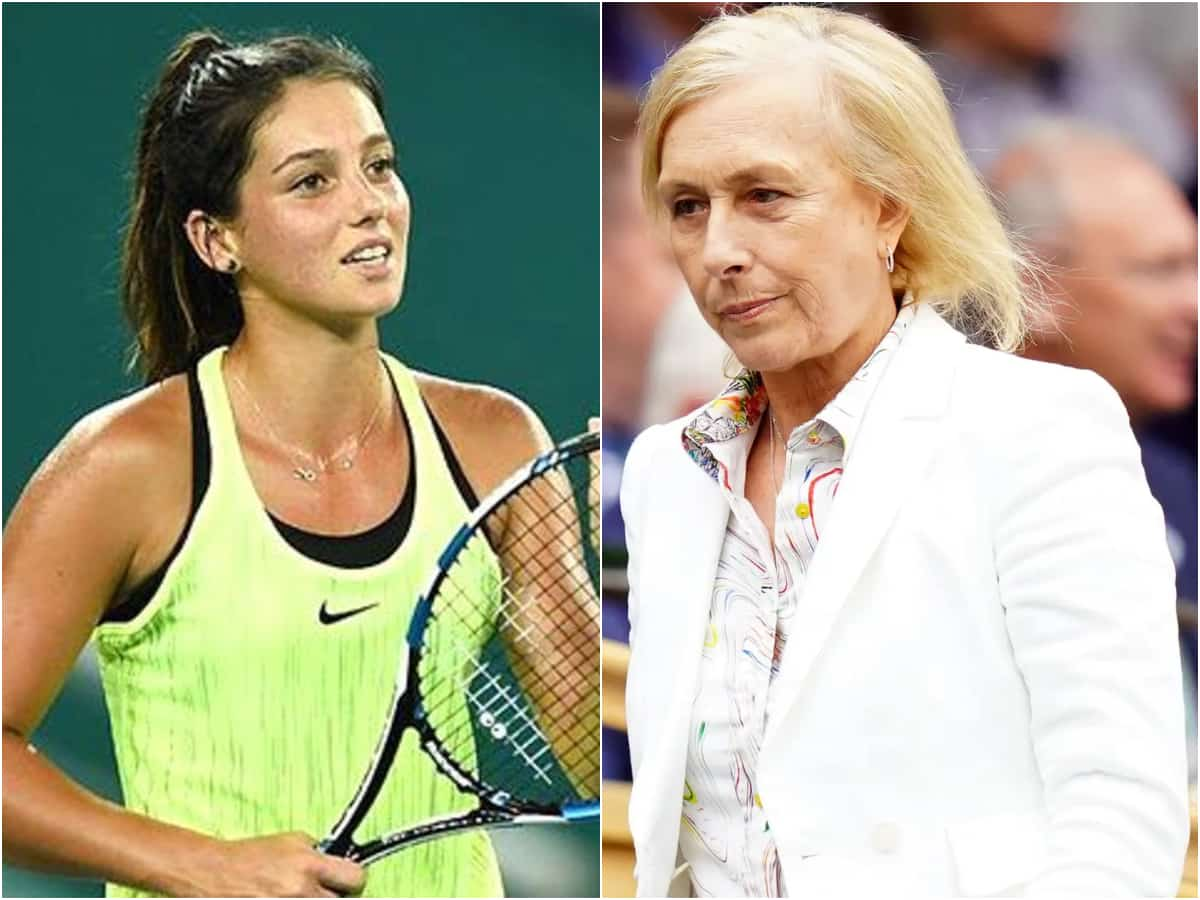 Ipek Senoglu's tweet was first retweeted by Martina Navratilova. The former World No. 1 is fairly active on her social media account and tries reaching out to the maximum number of people with various issues. While she did not add any message, she just retweeted.
The others are yet to respond to Senoglu. Although, it wouldn't be wise to say they have ignored as they might have chosen to donate quietly. Andy Murray won the Arthur Ashe Humanitarian Award in 2022 for donating all of his season's prize money to aid Ukraine. So it won't be correct to speculate anything else on the others.
Global organizations are working on rescuing the people affected in Turkey. Syria has also suffered a lot of damage due to its proximity to the city of Gaziantep. Other affected regions include Cyprus, Jordan, Lebanon, Iraq, Georgia, and Armenia although the havoc caused isn't as bad as Turkey and Syria.
Continue Reading:
"It was more than just tennis," Jimmy Connors pays tribute to John McEnroe detailing their rivalry
"Overwhelming opposition from the match caller and the crowd," Alycia Parks mistreatment by Lyon Open after defeating Caroline Garcia angers fans