American tennis legend Jimmy Connors opened up on the history of his relationship with compatriot John McEnroe. The eight-time Grand Slam title winner Connors and seven-time champion McEnroe were the faces of American Tennis in the 1970s and 1980s. The younger of them McEnroe leads the head-to-head 20-14. Both these southpaws were instrumental in popularizing the sport in their prime. Connors exactly knows how great their rivalry was and this was reflected in his recent interview.
Connors opined, "I loved playing against Borg, Lendl, Nastase, Panatta, and Gerulaitis. The list of great players of my time is as long as my arm, but playing against Mac (John McEnroe, editor's note) was more than just tennis. He was my gauge; I was watching it to see the level I needed to reach to be number one in the world again. Mac was the best player in the world. He had just won Wimbledon and the US Open (in 1981, editor's note). When McEnroe started playing, he wanted everything I had."
Connors continued his thoughts on McEnroe, "I was number one in the United States and he wanted it. I was number one in the world and he wanted it. Then he took it all. And then I wanted to get it all back. I didn't want to let myself go and say that it was too hard, that he was too young (seven years younger to be exact). Even though Mac and I have faced each other all the time, we look so much alike it's scary."
"I'm Irish, he's Irish, I am left-handed, he is left-handed, I have a bad attitude, he has a bad attitude. I always said I wanted to play against myself, and Mac came close to representing that fantasy." (Source: We love Tennis, translated via google)
Also Read: Fernando Verdasco talks of his son Mateo's obsession with Rafael Nadal after their Australian Open meeting
The John McEnroe-Jimmy Connors rivalry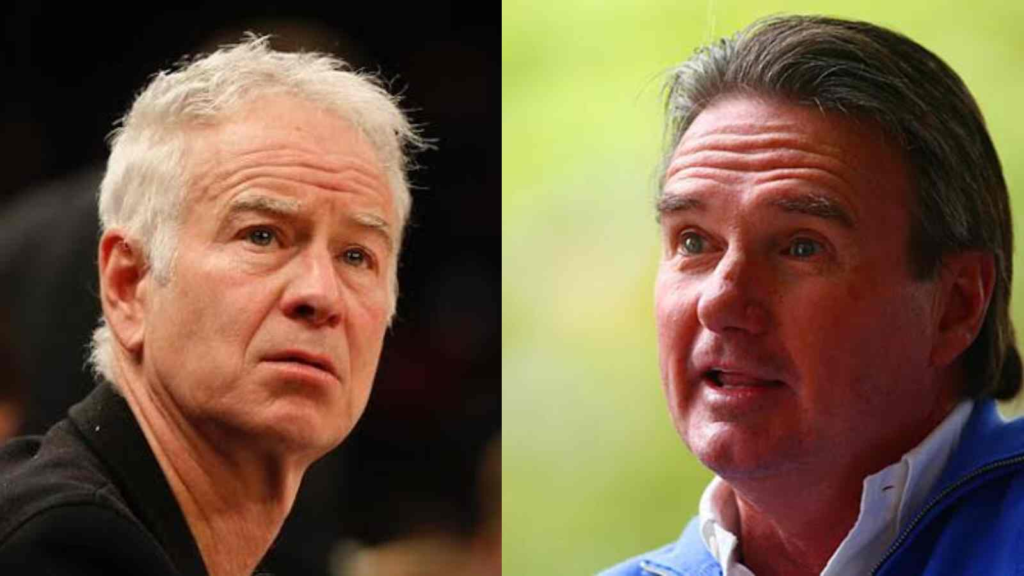 Jimmy Connors-John McEnroe rivalry is considered to be one of the most controversial in tennis history. Connors, seven years older than McEnroe, was the face of American tennis in the seventies. While he was enjoying the supreme position, a similar southpaw with an equally aggressive mindset came and competed with him for all Major trophies — John McEnroe.
Jimmy Connors' illustrious career is highlighted by his 109 singles titles, a record still unbroken. He has eight Grand Slam titles, one more than John McEnroe. Until Pete Sampras surpassed him, Connors was the most successful American Grand Slam male player.
John McEnroe, the former world number one from America is still fondly remembered for his dogged fighting spirit and 'Never Give Up ' attitude. He has won 77 singles titles overall. Despite being a great player, his aggressive nature often landed him in unwanted controversies. He was also very vocal about his opinions on various issues apart from tennis. McEnroe is the only male player in tennis history to hold the world No. 1 ranking in both singles and doubles categories simultaneously.
In case you missed it!
"Result says it all," Novak Djokovic declared the 'Best ever' by former coach following the Australian Open title
"Frances looks infinitely better,"- Fans draw similarities between Frances Tiafoe and Harry Styles Grammy attire