Former Chilean World No.1 Marcelo Rios says that Australian star Nick Kyrgios brings more entertainment to tennis than Roger Federer or Novak Djokovic. He also opined that the Australian's "entertaining" behavior on the court will bring a lot of new fans to the sport. Rios also compared Kyrgios' style to his olden days on the court.
As Rios said, "I don't find Djokovic an entertaining guy on the court either. Tennis has always had restrictions. If you swear, you get a fine; if you throw your racket, another fine. In press conferences, you couldn't talk bad things about anyone. Wimbledon makes you dress in white making you look like I don't know what. Tennis is boring, it's like watching cricket."
He continued on the influence of Kyrgios on modern tennis, "Then a guy like Kyrgios comes out and revolutionizes everything. He packs stadiums, it's a spectacle. My personality was also a bit 'wrong'. I used to attract a lot of attention by throwing racquets, or by saying 'old fuck' (to an annoying lady in the crowd). People were entertained."
Also Read: "Proof that she understands the horror of war," Lesia Tsurenko slams Anastasia Potapova for her insensitive act of wearing Spartak Moscow jersey at Indian Wells
Nick Kyrgios' ambivalent relationship with the Big-3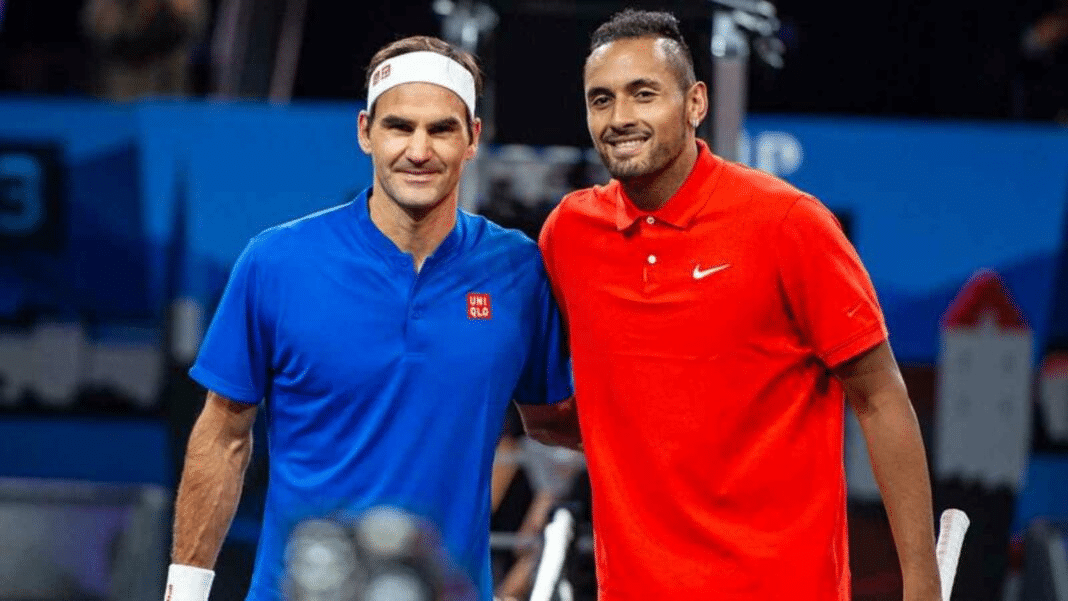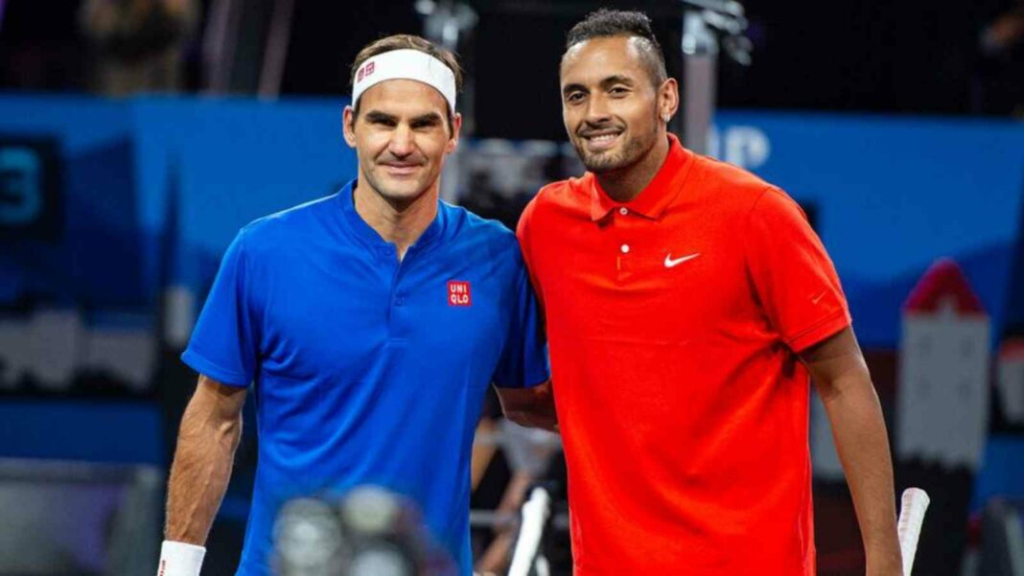 Nick Kyrgios has had an ambivalent relationship with the Big 3 in general and especially with Novak Djokovic. Until recently, he and Djokovic often despised each other, trading bitter words about Djokovic's stand in the COVID-19 pandemic and his vaccination status. Djokovic's decision to conduct an exhibition tournament during the pandemic (2020) that resulted in the spread of Corona virus among the players in Serbia was one of the hot topics of criticism by Nick Kyrgios.
But during the Australian Open 2022 saga where Djokovic was deported by the Australian Government on his vaccination status, Nick Kyrgios was one of the few players who voiced support for Djokovic. From then, they have been building a more friendly relationship. This peaked during Wimbledon 2022 when Djokovic reacted to Kyrgios' Instagram story asking Djokovic whether they are friends now by answering that he would love to join a dinner with Kyrgios, if invited. Later, Djokovic had full praise for Kyrgios during the trophy ceremony and joked that he never thought he would be saying so many nice things about his opponent.
Nick Kyrgios is the first-ever player to beat all the Big 3 players in first attempt. He leads Novak Djokovic 2-1 in their head to head but trails both Roger Federer 1-6 and Rafael Nadal 3-6.
In case you missed it!
"Novak Djokovic is going to be winning majors as long as he's healthy," Mats Wilander makes bold prediction on Serbian future
WATCH: "Your team has no respect for players," Nao Hibino slams Martina Trevisan for her team's 'unruly' behavior after loss at Miami Open