Holger Rune and Stan Wawrinka's ongoing feud continued at the 2023 Indian Wells tournament, as the two players were involved in a confrontation at the net following their third-round clash. Rune, who lost the match in three sets, approached Wawrinka and asked, "You've got nothing to say now?" This was likely in response to Wawrinka's comments last year, where he reportedly called Rune a "baby" following their match.
The incident quickly gained attention on social media, with fans and fellow players weighing in on the altercation. One of the most notable voices to offer support to Rune was Nick Kyrgios, last year's Wimbledon runner-up.
Kyrgios took to Instagram to share a screenshot of the incident and express his support for Rune, writing, "Hahahaha yeah all good when you win… typical. Holger Rune with you my brother."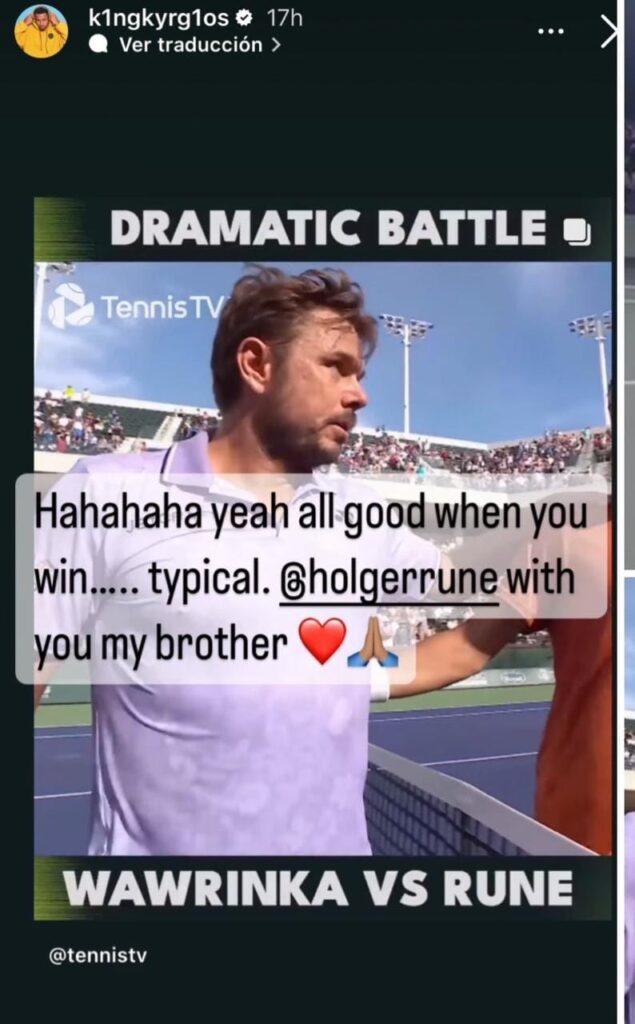 Wawrinka appeared to tell the 19-year-old to "stop acting like a kid" during their set-to at the Paris Masters last year.
Rune had defeated Wawrinka on that occasion, but this week at Indian Wells, it was Wawrinka, a three-time Grand Slam winner, who dominated.
The incident highlights the ongoing tension between Rune and Wawrinka, which has been brewing for some time now. The two players have been involved in several heated exchanges both on and off the court, with Wawrinka often taking aim at Rune's inexperience. In response, Rune has been vocal about his frustration with Wawrinka's behavior, leading to several confrontations between the two players.
While some may see the incident as a negative reflection on the sport of tennis, it is worth noting that conflicts and tensions between players are not uncommon. In fact, they can add to the drama and excitement of the sport, keeping fans on the edge of their seats and making for compelling storylines.
Ultimately, what matters most is how players handle these conflicts and move forward. It is encouraging to see players like Kyrgios offering support and standing up for their fellow players, even in the face of adversity. And as for Rune and Wawrinka, only time will tell if they are able to put their differences aside and focus on what matters most: their performance on the court.
Related:Paris Masters 2022: Holger Rune vs Stan Wawrinka: Live Stream, Match Details, Preview and Prediction
The Nick Kyrgios- Stan Wawrinka rivalry: drama on and off the court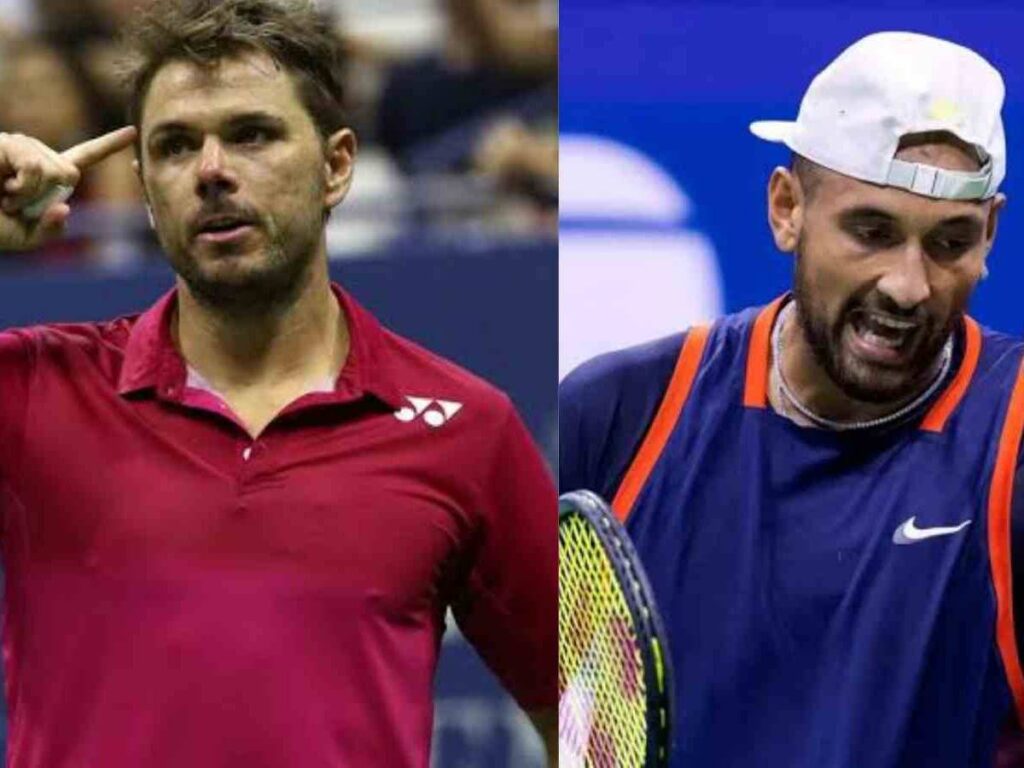 The rivalry between Nick Kyrgios and Stan Wawrinka has been one of the most talked-about topics in the world of tennis in recent years. The feud between Kyrgios and Wawrinka dates back to 2015 when Kyrgios made a derogatory comment about Wawrinka's girlfriend during a match.
Since then, the two players have had several on-court confrontations, with Kyrgios often taking jabs at Wawrinka during matches. However, it is their off-court drama that has really kept the rivalry alive. The two players have exchanged insults and barbs on social media.
Despite the drama, both Kyrgios and Wawrinka have continued to play at a high level, with each player achieving notable successes in their careers. Kyrgios, known for his flashy style of play and outspoken personality, has become a fan favorite, while Wawrinka has established himself as one of the top players in the world.
While the Kyrgios-Wawrinka rivalry may be entertaining for fans, it is important to remember that there is a fine line between healthy competition and unhealthy animosity. Tennis, like any sport, requires respect and sportsmanship, and players must remember that their actions and words have consequences. In the end, it is up to Kyrgios and Wawrinka to determine how they want their rivalry to be remembered.
Will they continue to engage in petty insults and social media spats, or will they choose to put the drama aside and focus on their performance on the court? Only time will tell.
In case you missed it :
Karolina Pliskova gives Maria Sakkari a 'no-look handshake' after accusing her of cheating at Indian Wells Open
"I have to leave tennis," Jelena Ostapenko discloses horrors that could happen after halt to state funding