Wimbledon has had a change of heart. It will allow Russian and Belarussian players to compete in The Championships this summer at Wimbledon, the third Grand Slam of the year to be held from July 3 to 16. Confirmation of this came from a British tabloid but what is now clear is the change of heart had been planned for long.
After all, only a few days ago, Sir Andy Murray had said that Wimbledon must allow the Russians and the Belarussians. It cannot be sheer coincidence these quotes cropped up in quick succession. Andy Murray knows enough about the British system and what goes on in the thought process.
Viewed from the prism of tennis alone, the decision to allow players like former World No.1 Daniil Medvedev and Australian Open champion Aryna Sabalenka into London would have been a "forced" one. The ongoing war between Russia and Ukraine has been mindless, and Britain has strongly been backing Ukraine. One will find on the streets of London and the rest of Britain people collecting charity for the people in Ukraine.
The bigger deal is how West bloc nations are supplying arms and ammunition to Ukraine as they want to end the might of Russia. One man answering to the name of Vladimir Putin is adamant he will do anything to keep this war going. As head of Russia, he has the entire political system at home behind him. Recently, Putin also moved away from the N- ban treaty with the United States of America, which has been perceived as dangerous.
Related: "Until he says I quit," Rafael Nadal always a danger for opponents says Daniil Medvedev
Problems only increasing for Wimbledon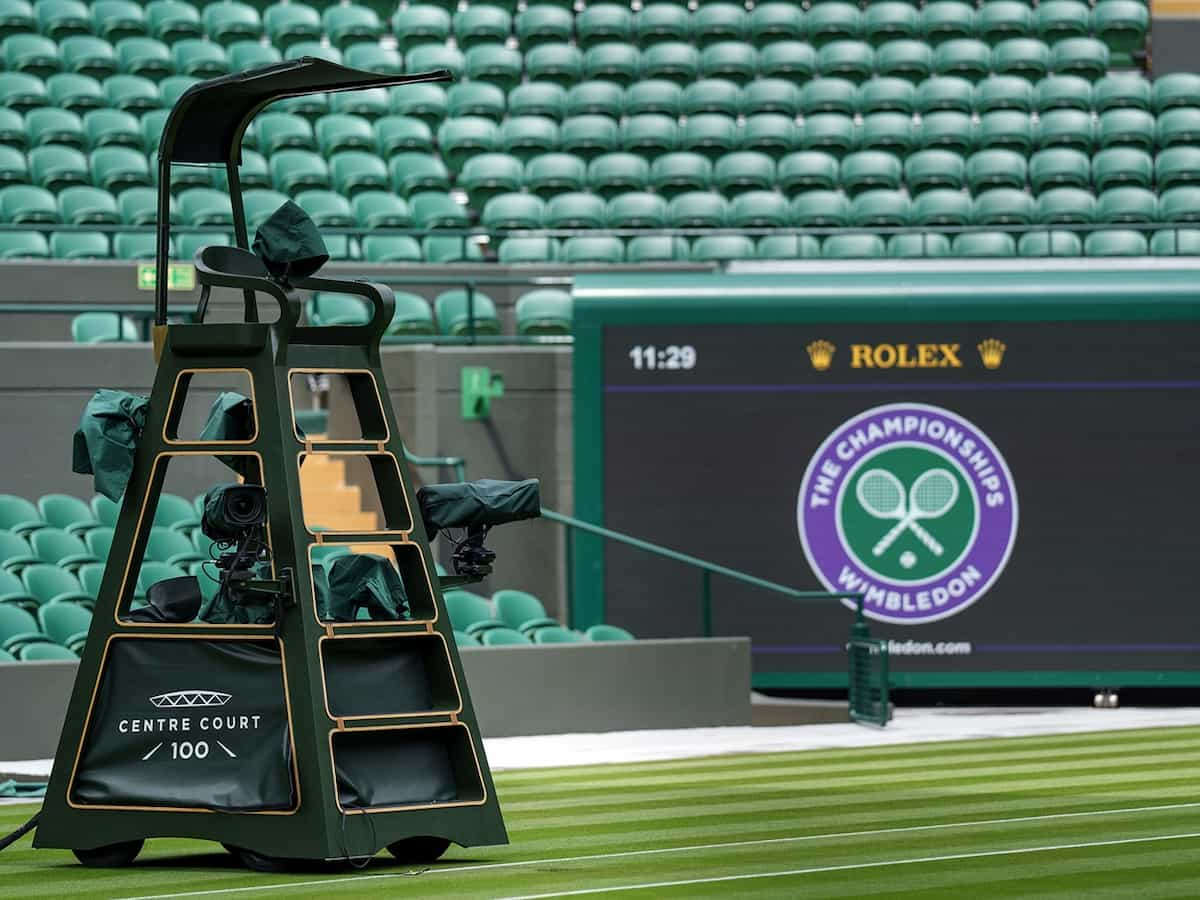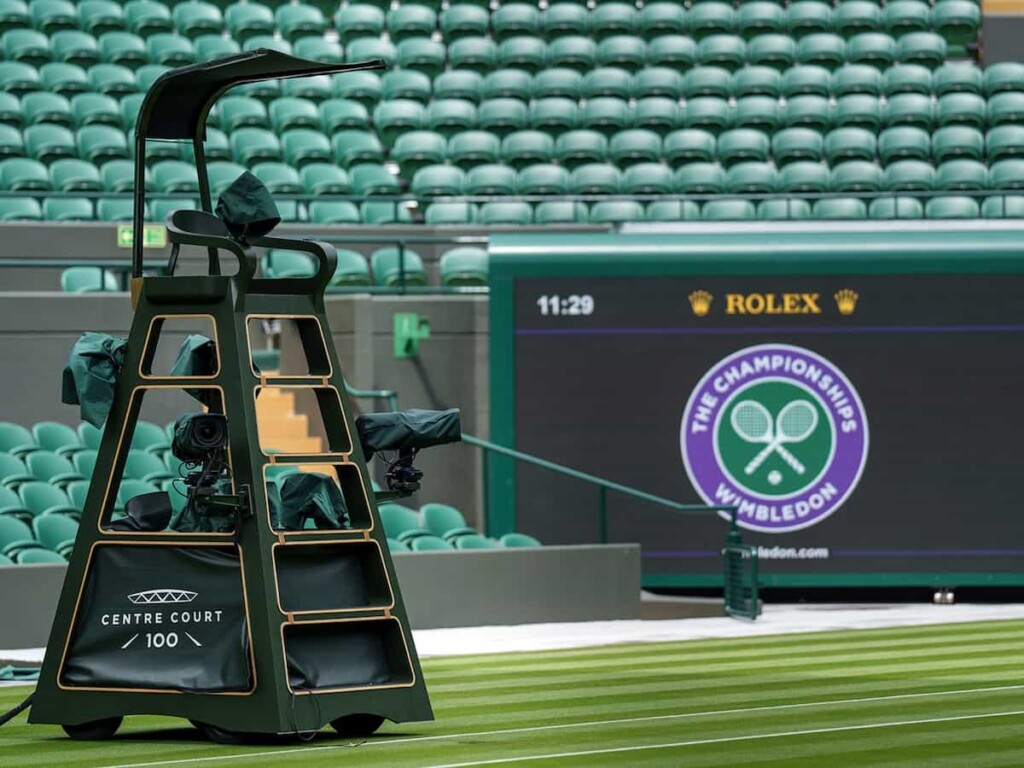 Coming to pure tennis, Wimbledon's hands were tied. In 2022, when Boris Johnson was the Prime Minister and he was on his way out, he said there was no way Russians could come. Wimbledon banned Russians and Belarussians, which had a severe backlash. The ATP and WTA decided to not award points to winners of the Gentleman Singles and Ladies Winners, which was a massive blow.
The whole ranking system went for a toss. Champions Novak Djokovic and Elena Rybakina got no points for their title in 2022. This time, in 2023, the LTA had been warned they would be fined and more action could follow. Wimbledon has its own aura and charm, it does not care about what the rest of the world thinks. In financial terms, they are so strong, they really do not care about ATP and WTA.
Once upon a time, they had their own seeding system as well, which was against the grain. However, the men behind the show have realized banning Russians and Belarussians is mindless. One cannot forget the change at the helm of power in Britain. Rishi Sunak is the Prime Minister at 10 Downing Street and dynamics have changed. Players are not part of the war nor are they supporting the war.
The big problem, or headache, for the Wimbledon organizers, is to ensure there are no sloganeering and waving flags, etc. What was witnessed in Melbourne during the Australian Open in January was crazy. Some fans in the stands held controversial placards, posters, and waving flags. Even Novak Djokvoic's Dad Srdjan had been dragged into a needless "Russian controversy."
In recent weeks, many former greats including John McEnroe and Billie Jean King have said the ban on Russians is not right. What the IOC (International Olympic Committee) does with the Russian and Belarussians athletes in the 2024 Paris Olympics is different. At the four Grand Slams, there cannot be a disparity.
The tennis world will welcome the latest decision by The Championships at Wimbledon to revoke the ban on Russians.
It was first reported by the noted tabloid Daily Mail on Thursday morning. Political writers may have a different take on Russia versus Ukraine. But tennis cannot be partisan or play games among athletes. The fine which would have been slapped on Wimbledon plus the warm-up grass court tournaments would have been massive, not just in the financial sense.
It is to be noted some players also did skip Wimbledon last year as there were no ranking points. India's Rohan Bopanna was one of them. He said it would be better to take a break and train than play in a Grand Slam with no points in 2022. One could be sure, in 2023, Wimbledon will be back to full attendance from the players.
In terms of security and management, Wimbledon knows how to handle these issues very well.
They are the masters in running a tournament with clockwork precision, where security gets the highest priority. There is no way, like Australia's lax security in Melbourne, they will allow any breach in security. A full roster of players attending Wimbledon will have its own charm. That is why it is described as The Mother of all Grand Slams. Russian players and Belarussian players will be more than thrilled with the latest decision of being allowed to enter the hallowed precincts of Wimbledon.
Continue Reading:
"One of the best or a dark horse," Rafael Nadal's exit from Top 10 ahead of Clay has Mats Wilander puzzled for the Spaniard's opponents
"We have a strong bond," Casper Ruud jokes with Ons Jabeur on losing two Grand Slam finals in 2022