Nick Kyrgios tasted singles Grand Slam finals for the first time at the 2022 Wimbledon Championships where he finished runner-up to 3-time defending champion Novak Djokovic. Despite Nick winning the first set, Djokovic wrapped the match in 4-sets winning with a score of 4-6, 6-3, 6-4, 7-6(3) in 3 hours and 1 minute to win his 21st Grand Slam title and 7th Wimbledon title.
Nick had a brilliant Grasscourt season with two semi-final runs from the 3 warm-up tournaments he played prior to Wimbledon. At the Championships, he won 5-setters twice while also taking down 4th seed Stefanos Tsitsipas in 4-sets in a heated clash. While going up against Djokovic and winning Wimbledon did look difficult for the Australian, he certainly displayed a great game but the brilliance of Djokovic proved too good for him as he had to settle for the runners-up trophy.
Also Read: "He is always welcome" Tennis Australia head Craig Tiley hints at possible ban upliftment for Novak Djokovic to allow him to play at the 2023 Australian Open
"I didn't think Nick Kyrgios would ever lose a match when he serves that well": Pat Cash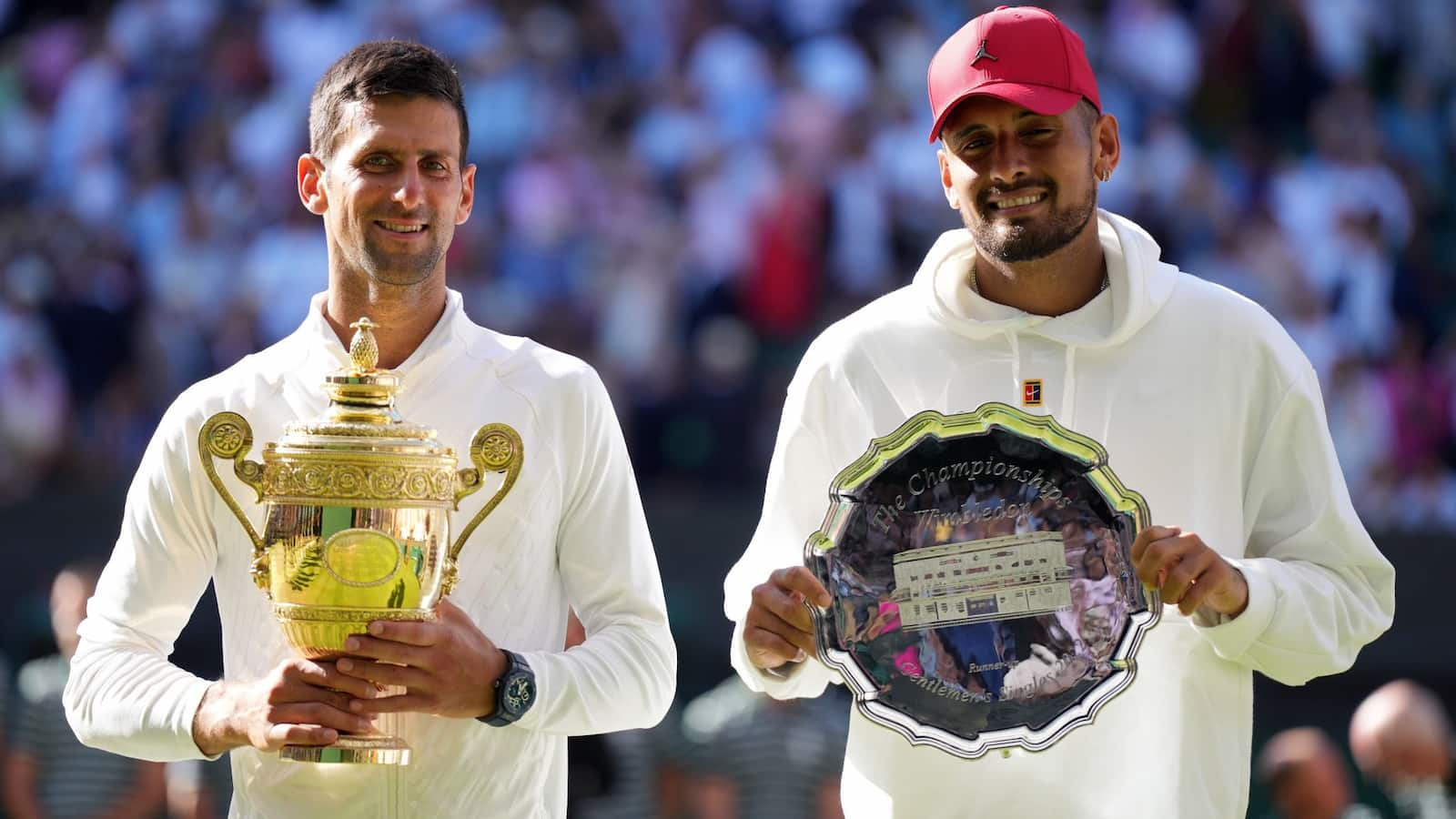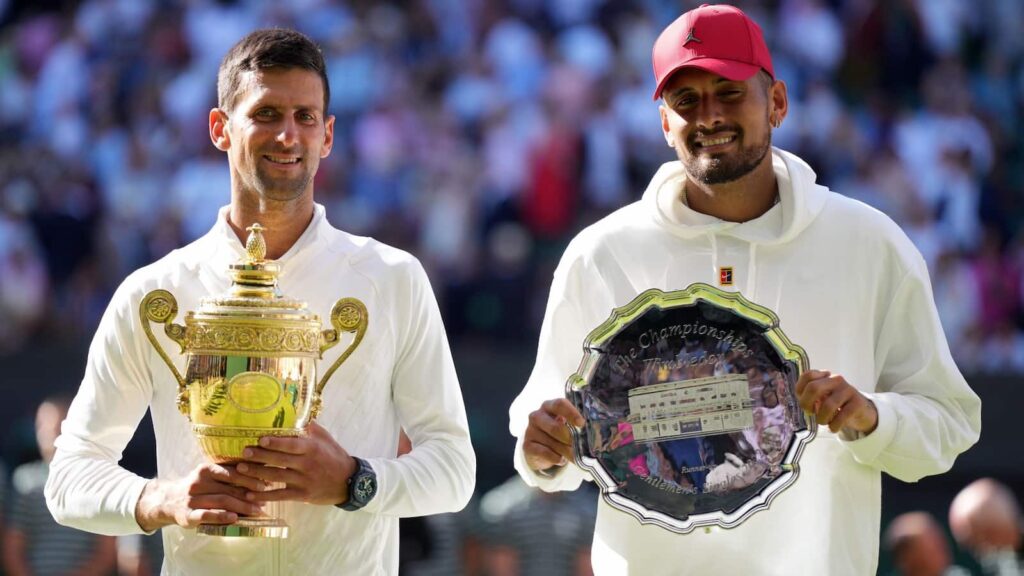 Speaking about Nick's journey at Wimbledon, former Wimbledon champion and Nick's fellow Australian Pat Cash, credited for starting the Champion's climb on Center Court after winning the Grand Slam, spoke about the performance of the two players and gave his assessment where Nick lost the plot against Djokovic despite winning the first set.
"It was an intriguing and fascinating match. Nick played very well in the first set, and Novak served a double fault on a break point. After that, Djokovic dominated the exchanges from the baseline, which is very difficult against Kyrgios. It's incredible how Novak played, and under that extra pressure – he knew, if he lost serve, that the set was more or less decided. Novak's focus was sensational, Nick managed to stay in the match and serve exceptionally well.
"But Novak managed to return enough returns – the ability he has on the return is strange, I don't know how he does it. For Kyrgios, I think it was impressive how he came back after the way he lost the third set, when he lost his nerve and fell a little bit. I thought Novak could cruise through the fourth set easily, but Kyrgios served brilliantly. I mean, 73 percent of the first serve and Novak won – I don't think Nick would ever lose a match when he serves that well. 
"I think that Kyrgios would beat everyone else with such a game – maybe Rafa or Roger would have a chance… However, only Novak returns in such a way, I think that Nadal's position on the court would suit Kyrgios and that he would save his games more easily," said Pat, who had earlier criticised Nick, in comments reported by SportKlub.
Also Read: "Judgmental narrative that fits your agenda," Novak Djokovic's wife slams renowned journalist for his 'anti-vax' narrative directed toward her husband
Also Read: "Claydal who?" Novak Djokovic and Rafael Nadal's fans engage in a heated feud regarding the GOAT debate after the Serb's Wimbledon triumph
Follow our page FirstSportz Tennis for the latest updates