Novak Djokovic's father, Srdjan Djokovic, clarifies his intentions behind his controversial celebrations at the Australian Open. After Novak Djokovic's quarterfinal victory, his father was seen celebrating the win outside the Rod Laver Arena. He was taking pictures with a few fans of Novak who happened to be supporters of Vladimir Putin. 
This led to havoc around Melbourne Park and across social media in general. People started questioning the purpose of his celebrations with that particular group. Many people from Ukraine condemned this act and slammed Srdjan on Twitter and other social media platforms. Recently, Srdjan opened up about the incident and revealed his intentions.
Speaking about this Srdjan revealed that "I am here to support my son only. I had no intention of causing such headlines or disruption. I was outside with Novak's fans as I have done after all of my son's matches to celebrate his wins and take pictures with them. I had no intention of being caught up in this."
He further explained saying "My family has lived through the horror of war. So, there is no disruption to tonight's semi-final for my son or for the other player, I have chosen to watch from home. I wish for a great match and I will be cheering for my son, as always."
Related: WATCH: Elena Rybakina's coach brutally shouts at her during the 2023 Australian Open semi-finals
"Wish only for peace," Srdjan Djokovic clarifies his intentions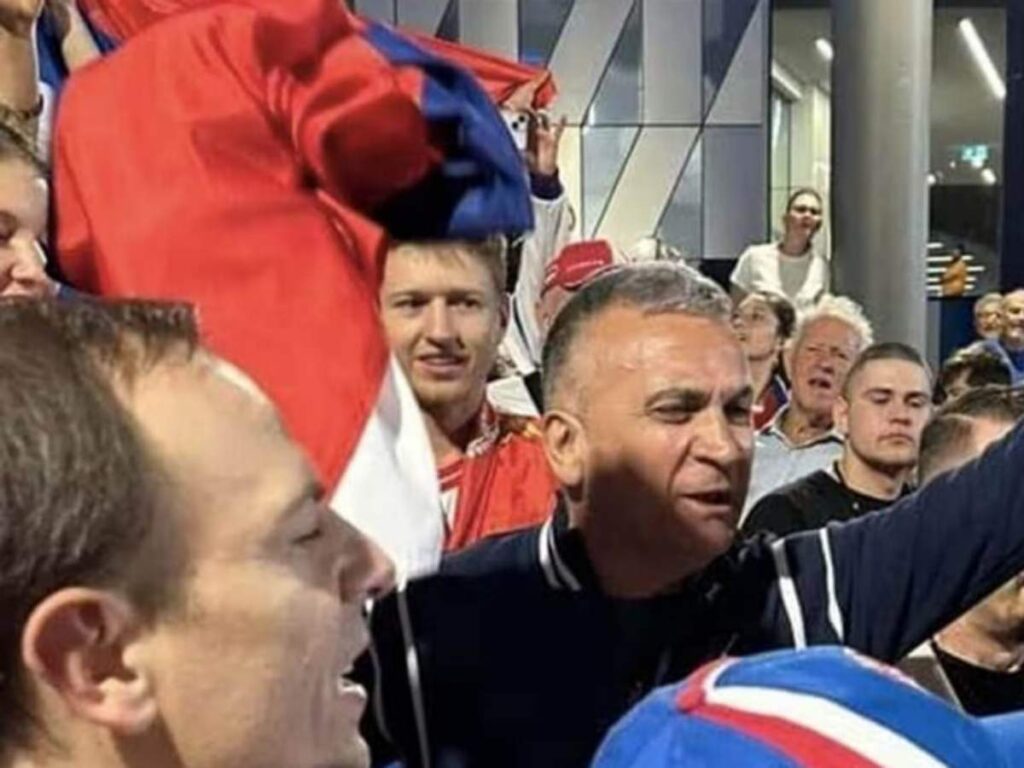 Earlier this week, Novak played in the quarterfinals against the Russian, Andrey Rublev. He crushed the fifth seed in straight sets (6-1, 6-2, 6-4) and reached the semis of the Australian Open. His father, who came to cheer him on the court, was seen later with a few fans. They were holding pictures of Putin, and this caused controversy on social media. 
However, Novak's father did clarify by saying, "We wish only for peace." He also decided not to attend the semifinals and told his son that he would be cheering for him from home. Novak will be playing against the American, Tommy Paul, in the semifinals later tonight. Novak's fans are furious with him for making it a big issue and making his father not watch his son play. Novak is looking to win the tenth Australian title, however, these controversies keep coming to him no matter what he does. 
Continue Reading:
Tennis Australia fires a doubles fault over warning to Novak Djokovic's Dad Srdjan on Russia issue
"In five years…" Mats Wilander gives a bold prediction on Elena Rybakina