Ons Jabeur is one of the most important players to watch out for in the Australian Open. For the last couple of years, she has been a consistent performer in the women's circuit. Jabeur reached the finals of Wimbledon and the US Open in 2022 and is currently World No. 2. 
The Tunisian has become the first Arab woman to reach the final of any Grand Slam. But the journey behind all this has not been an easy one for Jabeur. In the upcoming Netflix docuseries, she talks about all the challenges she went through before rising on the world stage. 
Jabeur made a surprising admission in the documentary. "I thought that I would be quitting tennis, that I will be a housewife. But I always believed in my dream," she opened up about her struggling years out of the court. The admission has drawn universal praise from the tennis community. 
 "Ons coming from and representing the Arab nations and the African nations is doing something that nobody else has ever done," Chris Evert said about the success of Jabeur despite all the challenges faced in her life. 
Former world No. Maria Sharapova too showered praise on Jabeur. "To come from nowhere, without any resources, any investments, and getting past all the barriers and the significance of what that means for her country, for herself, for her family, it's incredible," she said. 
Related: Jessica Pegula and Frances Tiafoe admit they almost withdrew from the Australian Open due to the draining United Cup
Ons Jabeur will start Australian Open against Tamara Zidansek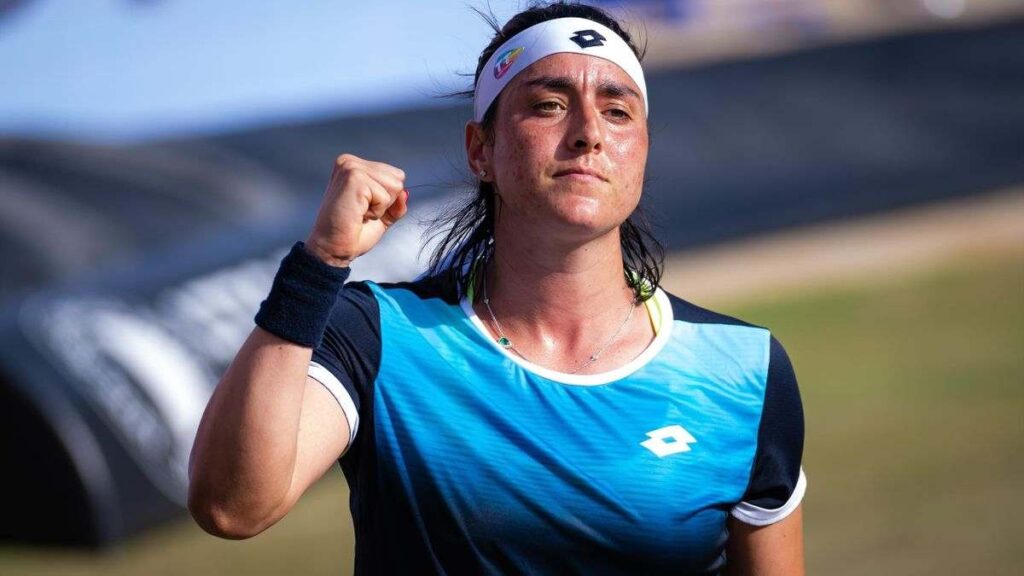 Tunisian Star Ons Jabeur has the potential to win the title in the Australian Open. In the last season, she came to winning a Grand Slam twice but could clear the final hurdle. At Wimbledon, she was defeated by Elana Ryabakina while at the US Open Iga Swiatek outmaneuvered the World No. 2. 
Jabeur is very hopeful for the tournament where she is the second seed. "I'm doing everything possible to win a Grand Slam. For me, I'm just going to go for it. This year, 2023, is about 'just be free' and play my game on the court," Jabeur said earlier. 
In the season's first Grand Slam, she will start her campaign against Tamara Zidansek. The Slovenian player may not pose a tough challenge for Jabeur. Subsequently, Jabeur could face a confident Sabalenka in the quarterfinals who is coming out of a title win in Adelaide. 
In case you missed it:
REVEALED: Coco Gauff's road to career's maiden Grand Slam title in the Australian Open
"Let's see how he deals with it," Casper Ruud believes Novak Djokovic won't have a cakewalk at the 2023 Australian Open