Iga Swiatek, the current World No. 1, was possibly the most consistent player this year across both Tours. With 8 titles from 9 finals this year, Swiatek clinched 2 Grand Slams, 5 WTA-1000 events, and 2 WTA-500 events as she breached the 11,000 ranking points mark having a lead of more than 6000 points.
The season saw her go on a 37-match winning streak that finally ended at Wimbledon where she had reached with a small injury and a poor track record on grass. The Pole however got to her best as the hardcourt season resumed to win the 2022 US Open, her 3rd major having earlier won the French Open in 2020 and 2022.
Swiatek's current coach Tomasz Wiktorowski recently gave an interview with Dominik Senkowski where he discussed many topics. One of those was the defeats of Swiatek this year. The World No. 1 ended the 2022 season with a 67-9 record having a winning percentage of 88.2%.
"I'm most happy with how Iga made decisions on court, with her responsibility. I offered a more aggressive game. She decides well when to accelerate how and in which direction. This responsibility was absent in the match against Sabalenka in WTA Finals and Cornet in Wimbledon.
"These are two matches in which Iga played "irresponsibly". She lost only 9 games. Seven was just a better performance of the rival, and Iga's not the best. Those two with Sabalenka and Cornet were winnable," said Wiktorowski. The defeat to Aryna Sabalenka saw Swiatek lose in the semis of the WTA Finals where she was the favorite while the defeat to Alize Cornet in Wimbledon ended her winning streak.
Also Read: Taylor Fritz and Nick Kyrgios call out the ridiculousness of ITIA following their decision to suspend Mardy Fish and Bob Bryan for betting
Tomasz Wiktorowski says he expected Iga Swiatek to achieve the results she did this season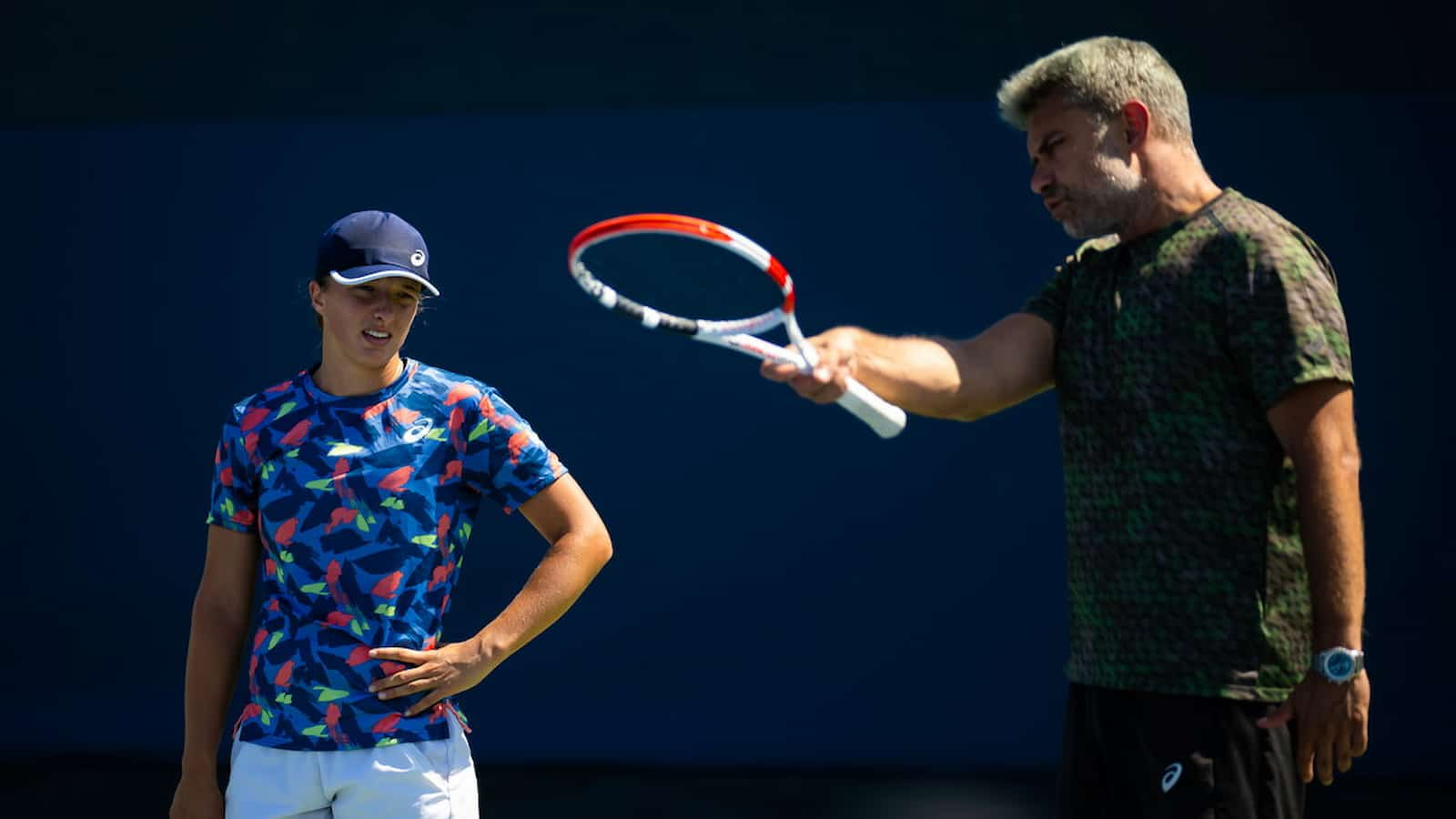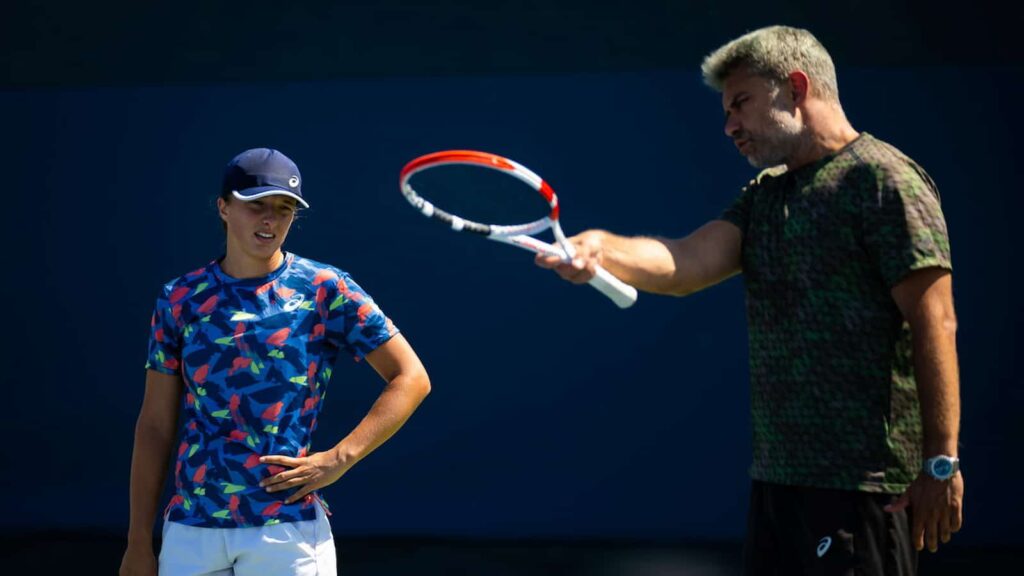 Swiatek was already making her name in the junior circuit before bringing Wiktorowski to her camp. She won the 2018 Wimbledon girls' singles title, the 2018 French Open girls' doubles title with Caty McNally and also brought home the Gold medal in girls' doubles at the 2018 Youth Olympics partnering Kaja Juvan.
Swiatek turned Pro without Wiktorowski in her camp as he joined her prior to the 2022 season. Speaking about how the two agreed on their coaching arrangement, Wiktorowski said it was Swiatek's father who took the decision.
"I expected Iga to reach such results. I didn't know if it would be with me or next coach. A year ago I hardly knew Iga personally. It's weird that we passed each other but that's how it turned out. Our tennis life turned out in such a way that I once had contact with her dad, but not really with Iga.
"We spoke maybe three times before we met at a collaboration talk. But I knew her tennis well. I commentated on TV. It helped me. Starting work I had a ready idea for Iga," said Wiktorowski.
"I feel responsible only to my player. I'm not interested in the rest. Everyone can see the change in her mental. However, we will never know which comes first: chicken or the egg. Did a better game come first or a mental improvement? I'm not even interested in it. I am glad that we are all doing such work that we have results like last season," added the Pole further about coaching Swiatek.
After the massive success this year, Swiatek will have lot of points to save in the 2023 season, a different test in itself. However with the backing of her coach and the form she has carried throughout, the title defense battles will be exciting to watch out for.
Also Read: Novak Djokovic's serve gets special praise from coach Goran Ivanisevic who believes his other strengths overshadow his service game
Also Read: Emma Raducanu officially receives her MBE award from King Charles III at the Windsor Castle