The 23-year-old, Elena Rybakina, reveals her weapon and also talks about her chances of winning the Australian Open. Earlier today, Elena won the quarterfinals against Jeļena Ostapenko, 6-2, 6-4. It was a one-sided context as the Kazakhstani tennis player dominated throughout the match. 
Speaking in the post-match press conference, she talked about her serve, her preparation during the rain break, her chances of going further, and the support she is getting from Kazakhstan. This will be her first appearance in the semi-final of the Australian Open. She looks to repeat her Wimbledon heroics and win her second Grand Slam title. 
Speaking about her serve Elena said "I would say that I always served big, but for sure when I started to work with my coach, we did a lot of changes on the technique. Like this, I gained even more power. Yeah, it's my weapon on the court, and of course, we are trying to work on it."
Elena is leading in the most number of aces list of women's singles in the Australian Open with 35 aces. She continues talking about her serve and said "I think compared to other girls, I'm quite tall. I mean, there are other girls who are also strong and tall, but I think it's not only about the height. It's very important to have good biomechanics technique, and everything together you can serve better."
Related: Injured Sebastian Korda withdraws mid-match against Karen Khachanov at the 2023 Australian Open
Elena Rybakina talks about her chances and the support from fans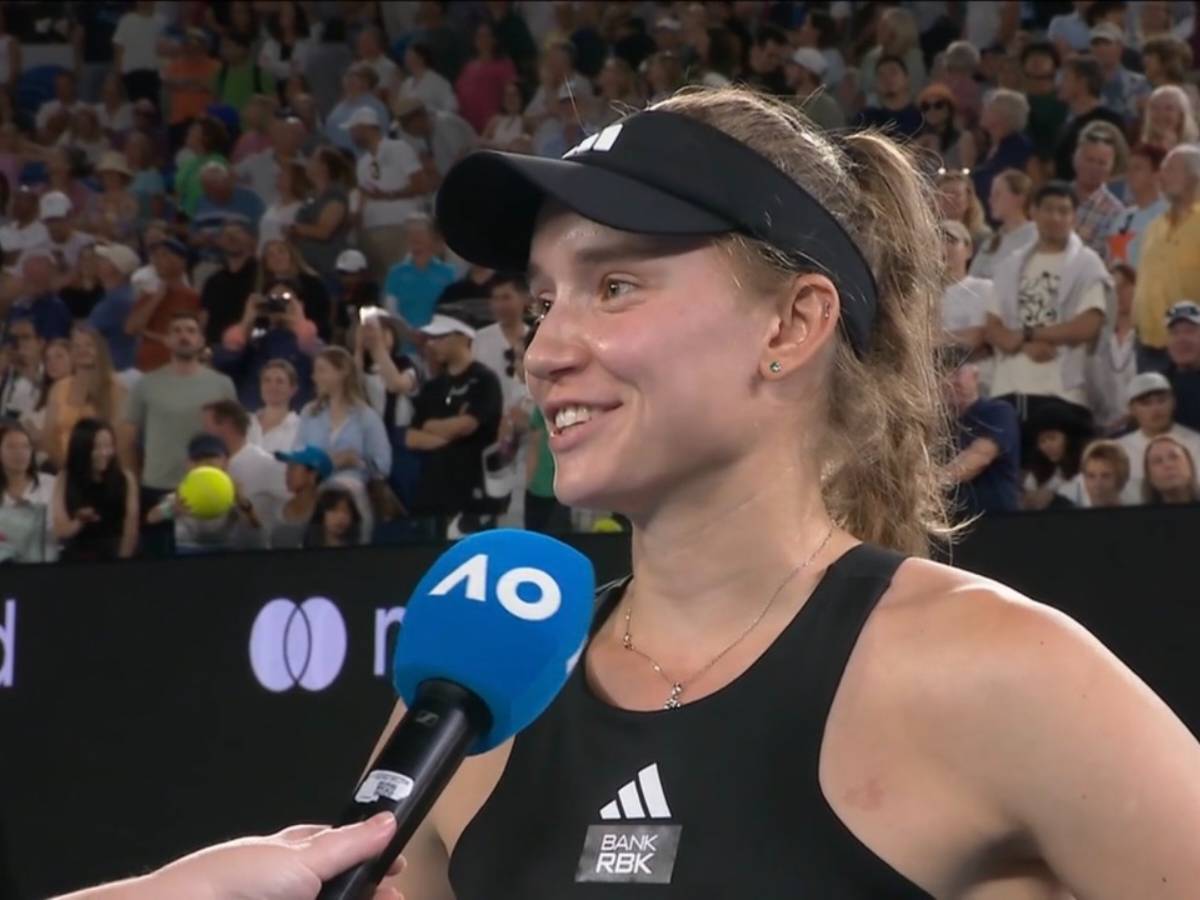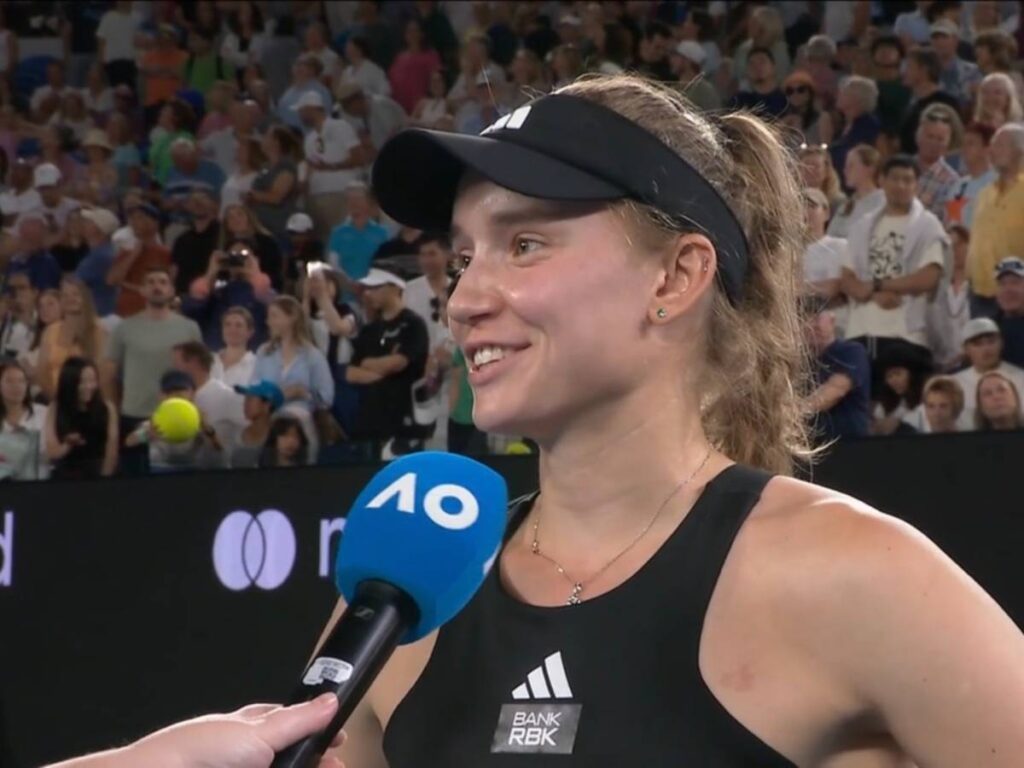 Elena Rybakina also talked about how moving from Russia to Kazakhstan has helped her, and she also felt grateful for the support she is getting from her new home fans. The 23-year-old draws a comparison from her first Grand Slam wins at Wimbledon to the ongoing Australian Open as she served her way to the semis. 
She further added "I already [won a Slam] once, and of course, I got confident that I can do it again. I did really good preparation with the team. I'm not really surprised with the results. I'm happy. I'm just hungry to work and improve more."
Elena will be facing the winner of Jessica Pegula and Victoria Azarenka in the semi-finals on Thursday. It will be an exciting contest as both players are tough competitors for Elena. 
Continue Reading:
"Got outplayed and outclassed," Alex de Minaur clears his stance on Novak Djokovic's injury comments
"It would be a disgrace in my eyes," Tommy Haas on the possibility of 'World No. 1' Novak Djokovic not being allowed to compete in the US