Rafael Nadal won the French Open final on Sunday, defeating Casper Ruud 6-3, 6-3, 6-0 for his 14th victory at Roland Garros and 22nd Grand Slam title overall, adding to the two records he already held. Nadal's victory came two days after his 36th birthday, making him the clay-court tournament's oldest champion ever. He gained widespread acclaim and appreciation following his historic victory. Roger Federer is a new addition to the list, having congratulated Rafa through a personal text message and now heaping accolades on the Spaniard for his historic feat.
In an interview with a German newspaper, Roger Federer said, "I didn't watch the final, I watched the quarter-final (against Djokovic) a bit before I went to sleep. In general, it's just unbelievable what Rafa has achieved. The record of Pete Sampras, which I beat, was 14 Grand Slam titles. Now Rafa won the French Open 14 times. That's unbelievable. I was happy for him that he did it again. Hats off to Rafa. After the tenth, eleventh time, I already thought: This can't be. He keeps raising the bar. It's gigantic."
Also Read: "He is the best of the Big 3," Nick Kyrgios puts Rafael Nadal ahead of Roger Federer and Novak Djokovic in the GOAT debate
Roger Federer and Rafael Nadal to play together in the Laver Cup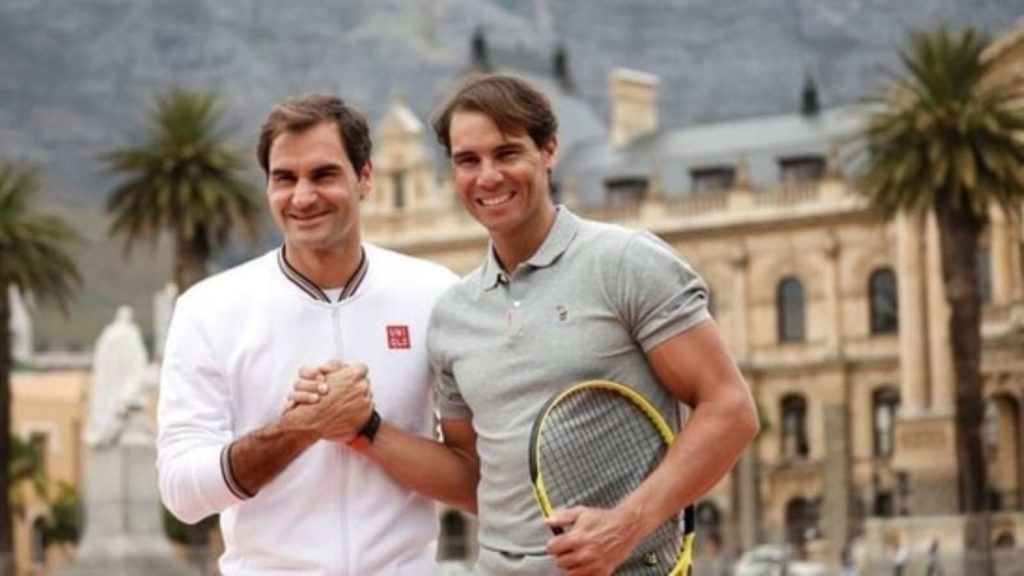 To add to the delight of tennis fans, Roger Federer and Rafael Nadal will team up to represent Team Europe at the Laver Cup later this year. Both have confirmed their participation in the competition, which will take place from September 23 to September 25.
In his interview, Federer also highlighted this matter. In his words, "First of all, it is important for me to get fit again so that I can train fully again. The Laver Cup is a good start because I don't have to play five matches in six days. I should be able to do that in Basel. That's why I have to prepare well for it in training."
Also Read: "You little black sheep"- Enraged Nick Kyrgios blames 'Racial slurs' for his on-court furious outburst against Andy Murray at Stuttgart
Also Read: WADA director finally speaks about doping allegations on Rafael Nadal, says wouldn't need to dope for a tournament he's won 13 times without injections