Carlos Alcaraz's ability to run down balls has been lauded by many. However, his recent match against Novak Djokovic at the French Open semi-final became an important talking point. The first two sets were competitive as both players took a set each. However, the third set saw Alcaraz cramping, and that put doubts on his fitness. Many felt Alcaraz wasn't prepared for the physically enduring contest, including American legend Jimmy Connors.
In a generational semi-final battle between the 20-year-old Alcaraz and 36-year-old Djokovic, most would have bet on Djokovic to get tired first. However, to everyone's surprise, it was the 20-year-old who started cramping and struggling after the first two sets. Jimmy Connors had this to say on the Alcaraz and Djokovic match's differentiator: "Novak is in great shape & he proved that. Carlos was cramping after set 2."
Lambasting the young Spaniard, he said, "To me, that's kind of unacceptable. I don't know if that's on his team or nerves.. I know Novak puts a lot of pressure on you, but you got to be ready to play 5 sets." The American termed cramping in such games as unacceptable and wants players to be ready for the pressure and last 5 sets. Many did feel that if Alcaraz would have been fit he would have won the battle.
Related: Andy Murray discloses his wife's special message to him after Novak Djokovic's historic French Open title
Can Carlos Alcaraz ace the Grass challenge?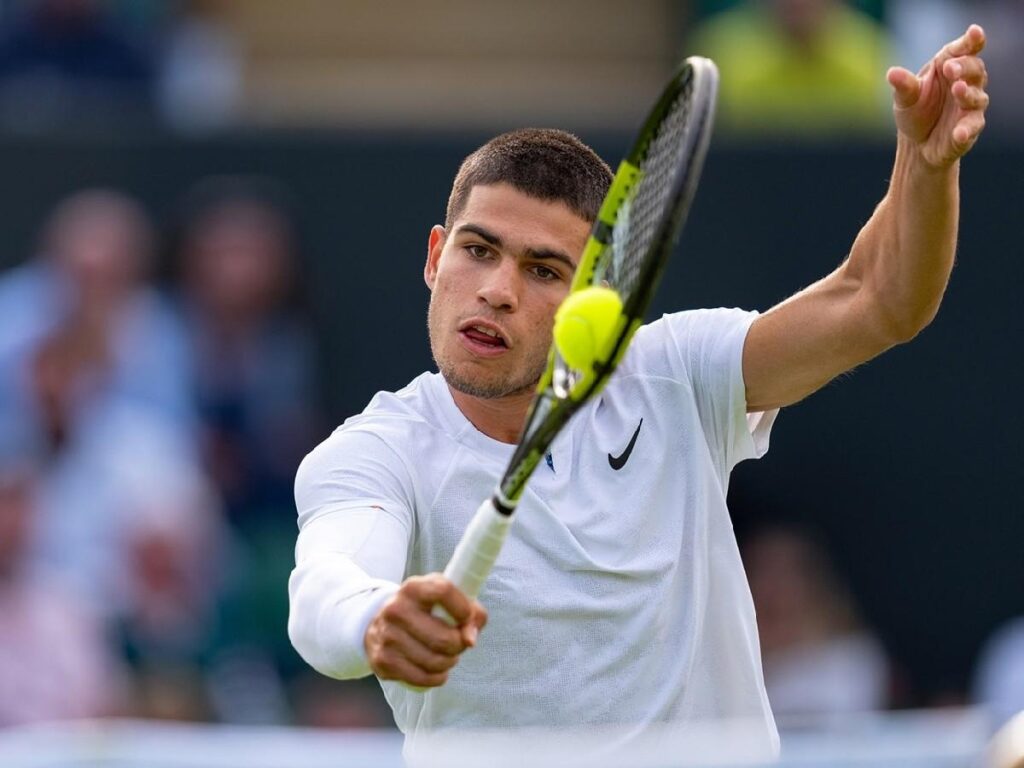 Not many in the current generation are comfortable on the grass. It's not a surface that comes to everyone naturally, and only a few have been able to adjust to low and skiddy bounce. Carlos Alcaraz, the number two player in the world, has also not found it easy going on the grass. His best result was the 4th round last year where he lost to Jannick Sinner. He would love to change that.
Being one of the top players in the world, he would want to be comfortable on all surfaces. Also, he would want to get that number 1 ranking back that he recently lost to Djokovic at the French Open. He started his grass campaign with the famous 500-point Queens Club event in London. Alcaraz would love to get some match wins on the surface and then move to Wimbledon with some positive momentum on his side.
In case you missed it: