Jimmy Connors has called upon the current American tennis players to focus on their achievements at the Grand Slams rather than their bank accounts. Recently in his podcast, Connors expressed his concern about the lack of American men's singles Grand Slam titles in the past two decades. He further suggested that the players' focus has shifted away from winning major titles.
According to him, the modern tennis landscape has changed significantly, with players now more focused on their earning potential money rather than their on-court achievements. He believes that this shift in focus has had a detrimental effect on American tennis, as players are not putting in the necessary effort and dedication to win the biggest tournaments. Instead, they are more concerned about earning money and building their personal brand.
In a recent episode of his podcast, he further said "Tennis in the US, for 35-40 years, was 'that'. From my generation, with myself…and then McEnroe and then Sampras and Agassi, Courier and Chang. Ending up with Andy Roddick, when he won the US Open, he was the last US man to win a Grand Slam."
He also added by saying "But all of a sudden, we're starting to build these big stadiums in New York. I might get slapped on the wrist for this and I don't care, but we've started showcasing foreign talent. That's great, but some players need to start taking a serious step forward and saying, 'It's time my career wasn't judged by my bank account, but by the tournaments I won and Grand Slam tournaments'."
Related: Nicola Pietrangeli expresses concerns over Matteo Berrettini's drop in form, compares him to Filippo Volandri
Jeanie Buss rates Jimmy Connors vs John McEnroe very high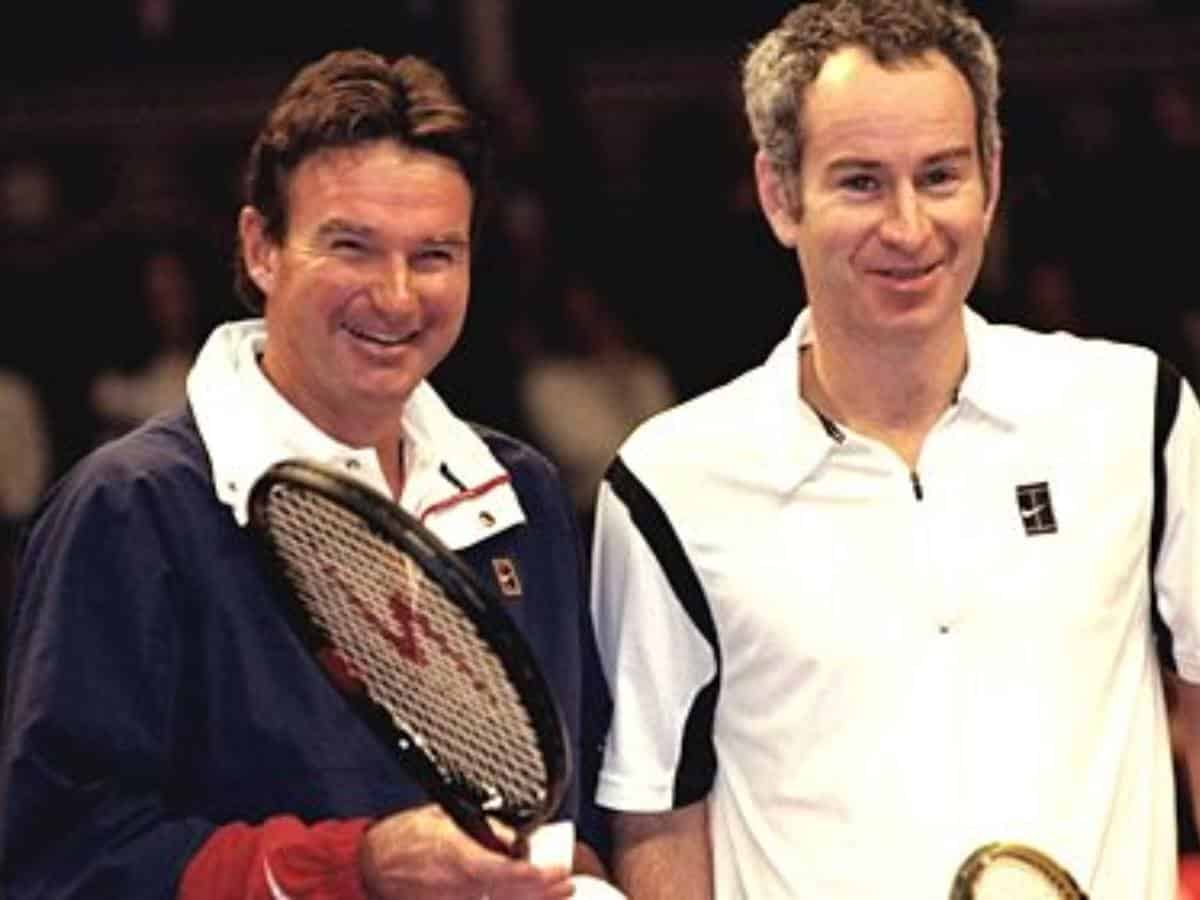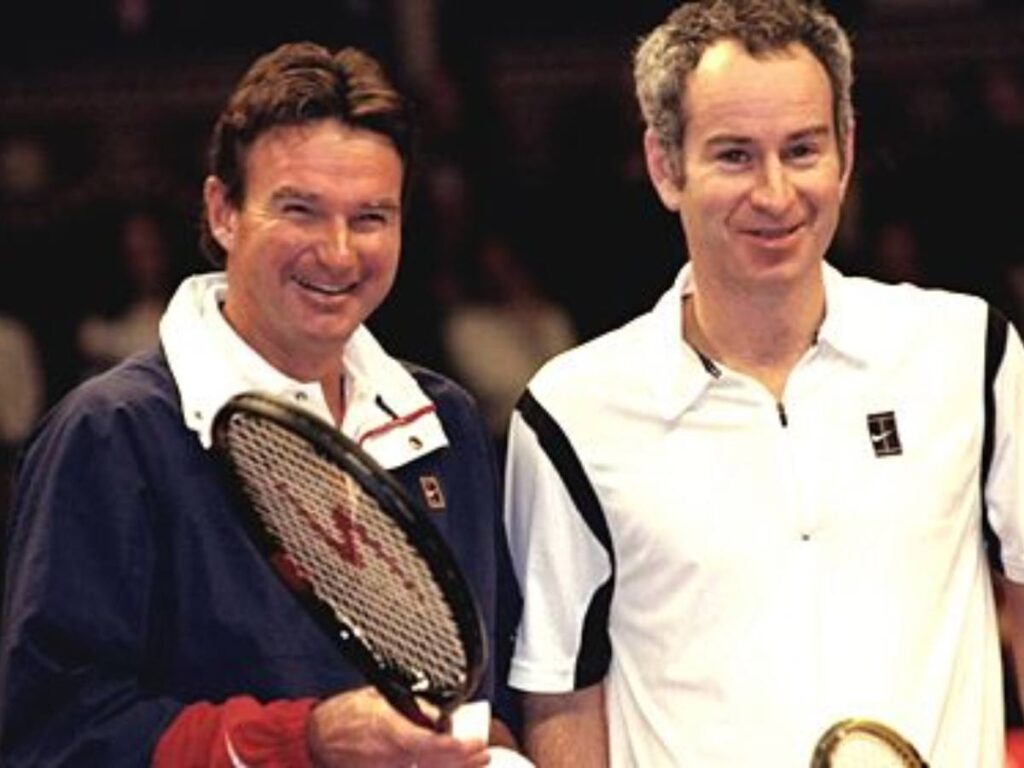 Jimmy Connors and John McEnroe are two of the greatest tennis players of all time, and their rivalry is considered one of the greatest in the history of the sport. The rivalry began in the late 1970s and continued well into the 1990s, with the two players facing each other in some of the most memorable matches in tennis history. Their rivalry was characterized by their contrasting playing styles and personalities.
Connors was known for his fiery temperament and aggressive baseline play. While McEnroe was renowned for his serve-and-volley game and his outbursts on the court. The two players brought out the best in each other, and their matches were often going down to the wire.
Continue Reading:
"Get her to the ATP," Iga Swiatek hailed for her ruthless run in the Qatar Open
Roger Federer launches new range of Wilson's ProStaff rackets for the 2023 season in his own style