Tennis legend Jimmy Connors has praised rising star Iga Swiatek for her resilience and determination. He says that he admires her ability to accept losses and continue working hard to improve.
Swiatek, who won the French Open in 2020, has quickly established herself as World's no.1 player on the WTA tour. Despite those challenges, Swiatek has remained focused and determined, working hard on her game and refusing to let losses get her down. Her resilience has earned her praise from many tennis players, including Jimmy Connors.
Speaking on his podcast Advantage Connors, Jimmy Connors said, "I like how she accepts her losses. If she doesn't play well 1 week or loses in an event, she's not afraid to continue to work & not get discouraged. To keep it up, come back, re-establish herself as the player she is, the best player"
Read Further: Martina Navratilova OUTRAGEOUSLY claims women's sports is 'not the place' for trans-identified male athletes after cyclist Austin Killips wins a women's race
Iga Swiatek dominates Madrid Open and advances to the semifinals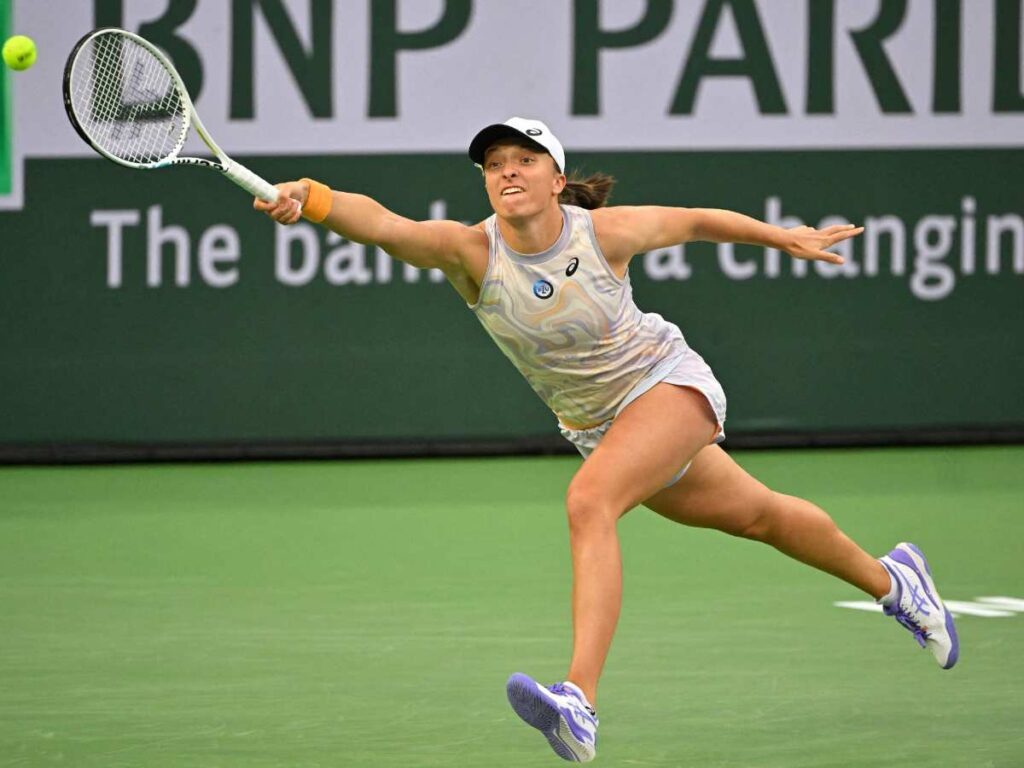 Iga Swiatek of Poland showcased her impressive form at the Madrid Open, cruising into the tournament's semifinals with a dominant straight-set victory over Croatia's Petra Martic. The World No. 1 proved too much for her opponent, winning 6-0, 6-3 in a match that lasted just over an hour.
Swiatek's display in the opening set was an absolute masterclass, conceding a mere eight points and showing an exceptional level of power and accuracy that left her opponent Petra Martic out of her depth. Continuing her fine form, Swiatek clinched her fifth straight WTA Tour semi-final spot with ease, requiring just a solitary break of serve to seal her triumph in the second set.
The victory marks Swiatek's third semifinal appearance of 2023. Swiatek aims to maintain her impressive form from Madrid and carry the momentum into the semifinals and beyond.
In case you missed it: