Former top 30 tennis player João Sousa has recently exposed a barrage of death threats and insults he received on Instagram. The Portuguese player, who won four ATP titles and reached 12 ATP finals during his career, shared screenshots of the messages on his Instagram account, calling out the toxicity and abuse that athletes often face on social media.
Sousa's post shed light on a growing issue in the sports world, as more and more athletes have spoken out about the harassment and abuse they receive on social media platforms. The Portuguese player was targeted after losing a match, with some bookies using his defeat as a reason to send hateful messages. In his post, Sousa explained that he has always respected his opponents and the game and that he expects the same respect in return. He also called for social media companies to take more responsibility in tackling online abuse, and for everyone to understand that athletes are human beings with feelings.
"I would like to expose a reality that many are unaware of, but unfortunately, we tennis professionals have to deal with it every week. There have been several of my colleagues in profession who have exposed this issue and the vast majority of us have learned to cope with it. However, this time, I join them. I'm tired of receiving messages from bookes with threats, insults, teasing, and little knowledge of what one must do and sacrifice to be a professional tennis player," Sousa wrote.
Joao Sousa expressed his disappointment with the betting industry for the abusive behavior he has been subjected to, despite holding the industry in high regard. He emphasized that athletes, first and foremost, are human beings and are not immune to the impact of negative messages. Sousa acknowledged that like everyone else, athletes have their struggles and off days, but continue to give their best effort, regardless of the outcome. He did not ask for fans to support him but rather demanded that they show respect toward all athletes.
Also Read: Carlos Alcaraz registers a 'Unique' season high record following his win over Taylor Fritz in Miami
Joao Sousa exposes the dark side of betting leaving fans in a frenzy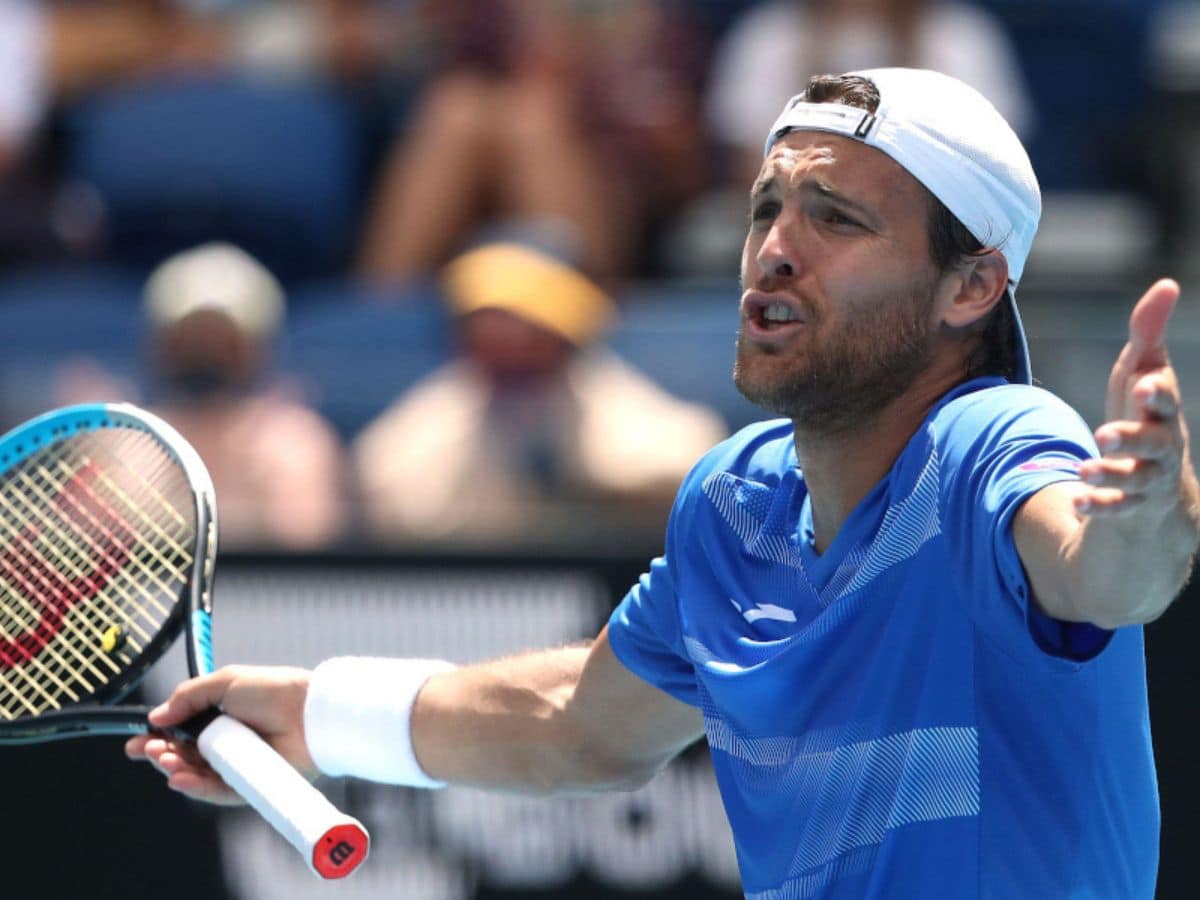 Bookies have come under fire from tennis supporters after Joao Sousa disclosed that he has been subjected to insults and threats of violence from them, in response to his results. Sousa is presently participating in a Challenger competition in Girona and was eliminated from the singles tournament's second round, having lost 6-2, 4-6, 6-4 to Mariano Navone from Argentina.
In the end, Sousa's post serves as a reminder that athletes are human beings who deserve respect and kindness, both on and off the court. It's up to all of us to create a safe and supportive environment for athletes to thrive in, both in the real world and online.
In case you missed it:
"I had more breathing room against those guys," Taylor Fritz puts Carlos Alcaraz ahead of the Big-3 in terms of difficulty level
Christopher Eubanks blames Roger Federer for his misery claiming opponents have found out his weak spot