In a display of tennis prowess, Team World successfully defended their Laver Cup title in Vancouver. The tournament started with the twist of the absence of the Big 4. Even without them, Team World won the tournament, and their captain, John McEnroe, weighed in on the matter, highlighting the incredible hurdles faced by his team in the previous year.
In a recent interview, American tennis player and legend John McEnroe reflected on the contrasting experiences of last year's victory and this year's successful title defense. "Incredible hurdles we got over last year. The whole weekend was that much more intense, and Rafa there and Novak and all four of those guys being there was, you know, unbelievable, and we got over the hurdle. It's different. We did have a much higher expectations coming in," said John McEnroe in the interview on Lavers TV.
John McEnroe continued to praise his teams for the outstanding effort they put in to make the title defense possible. "In this case, the players themselves helped me win. You know, I had very little to do, but it was awesome to be out there," said the American pro.
Related: Roger Federer admits Team World 'DESTROYED' Team Europe after a successful title defense at the Laver Cup 2023 with the second-largest win margin ever in the competition
Team World shines as they clinch Laver's Cup repeat
Team World celebrated their title repeat as they dominated the blue team. Team Europe has only won two points in two days, courtesy of Casper Ruud. However, that wasn't enough, as the Red Team had completely taken over the tournament on days 1 and 2. Day 3 started with Team World in search of only one point, as they had a 10-2 lead in the tournament. However, the duo of Ben Shelton and Frances Tiafoe easily got two points for their team, thus successfully defending their title.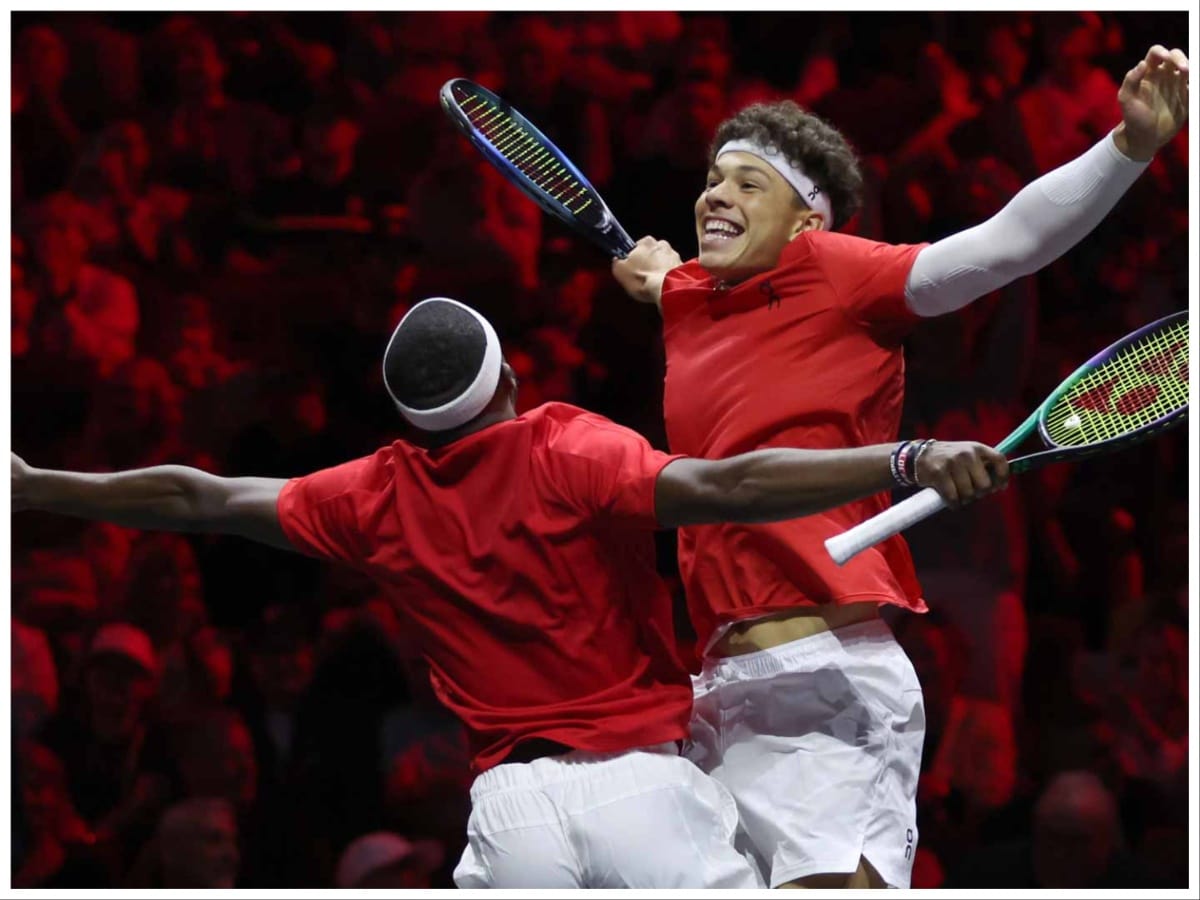 All of McEnroe's players accounted for a point each within the two days. However, the most anticipated match was the concluding match of the tournament. Ben Shelton had done well by serving in the tiebreaker for the first set, and with the help of his partner's strategy, they won the first set. Similarly, the second set went on to the tiebreak, where the Red team won the set as well as the tournament for the second time in a row.
In Case You Missed It: