A rare sighting of an event as such, latterly, Caroline Garcia was interrogated and questioned regarding serious charge accusations against Pierre Bouteyre made by Fiona Ferro, who happens to be her former coach.
Fiona accuses the Frenchman of rape and sexual assault when she was just a minor, inducing a wave of shock amongst the global tennis community and fans. Garcia while addressing the issue took into consideration the optimal fact of letting the authorities handle it seamlessly quoting "we must let French justice take its course."
Also Read: "DISGRACEFUL" Nick Kyrgios' girlfriend, Costeen Hatzi advised by Todd Woodbridge to act and walk out after US Open 'spit' drama
"It's not the first time," Caroline Garcia delegates over her thoughts and emotions for Fiona Ferro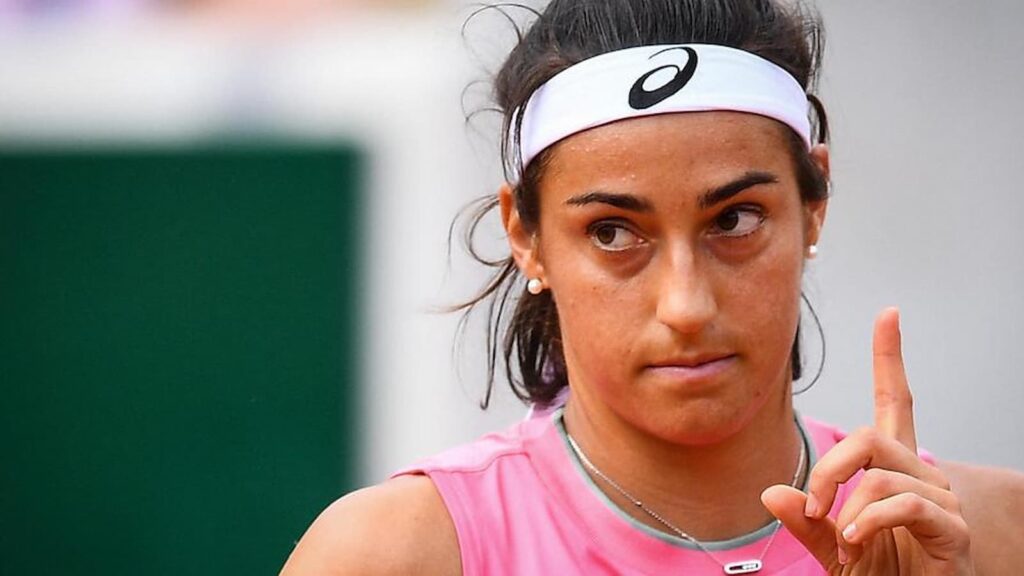 Stunned by heinous accusations as such, Caroline Garcia while going over the topic with the media said "It was a shock to read this morning. Inevitably, it stirs a lot. It's sad. There aren't really any words," who's still comprehending the issue and is at a loss of words.
She also went on to state her image of Fiona Ferro as she took the stand for her compatriot quoting "Fiona was strong to take a stand and speak out on this. I wish him a lot of courage. It's not the first time, let's hope it's the last."
The French tennis professional who recently won the Cincinnati Masters title concluded her brief statement to the media saying "I know her, we had great times together, but I didn't know her at the time. It's a shock." Meanwhile, coach Pierre Bouterye is left stranded to face the accusations, which if proved to be true could cause gigantic problems for the 50-year-old.
As for Caroline Garcia, after relishing a convincing victory against Anna Kalinskaya at the ongoing US Open with a score of 6-3, 6-1 she now awaits her third-round match against Bianca Andreescu.
Also Read: "No Pressure" Fabio Fognini issues Warning to Rafael Nadal ahead of US Open clash
Also Read: "She ain't done yet" Stephen Curry hypes Serena Williams' never-give-up attitude after career defining US Open win