World No 2 Rafael Nadal is considered one of the greatest tennis players of all time. With numerous accolades and achievements throughout his career, he has inspired millions with his hard work and determination over the last two decades. He has won 22 singles Grand Slam singles titles, the most by a male tennis player in the Open Era. He faced the most competition, predominantly from Roger Federer and Novak Djokovic, and still continues to do so.
The iconic rivalry between Nadal and Djokovic needs no introduction and is considered one of the most remarkable rivalries in the history of tennis. They have played a record 59 times against each other, with the Serbian leading in their head-to-head with 30-29. Out of the 59 times, 27 matches have been on the hard courts with the 7-time Wimbledon champion leading 20–7, 28 matches have been on clay with the Mallorcan leading 20–8, and 4 matches have been on the grass where they are tied at 2–2.
They both faced each other for the first time in 2006 at the French Open quarter-finals, the 22-time Grand Slam champion won the match and eventually won the championship. Since then, they have played against each other continuously every year. This year, they both faced each other at the French Open quarter-finals where the 36-year-old defeated the 35-year-old and eventually won the title for the record 14th time.
Their rivalry started with Rafael Nadal leading the head-to-head. Initially, Nadal was successful in defeating the Serb most number of times till 2011. But soon, Novak Djokovic started dominating the ATP tour and was successful in defeating the 14-time French Open champion a couple of times.
Also Read: Rafael Nadal and Carlos Alcaraz set up a blockbuster 'boxing-like' exhibition event in Las Vegas ahead of Indian Wells 2023
Rafael Nadal vs Novak Djokovic: head-to-head ratio over the last two decades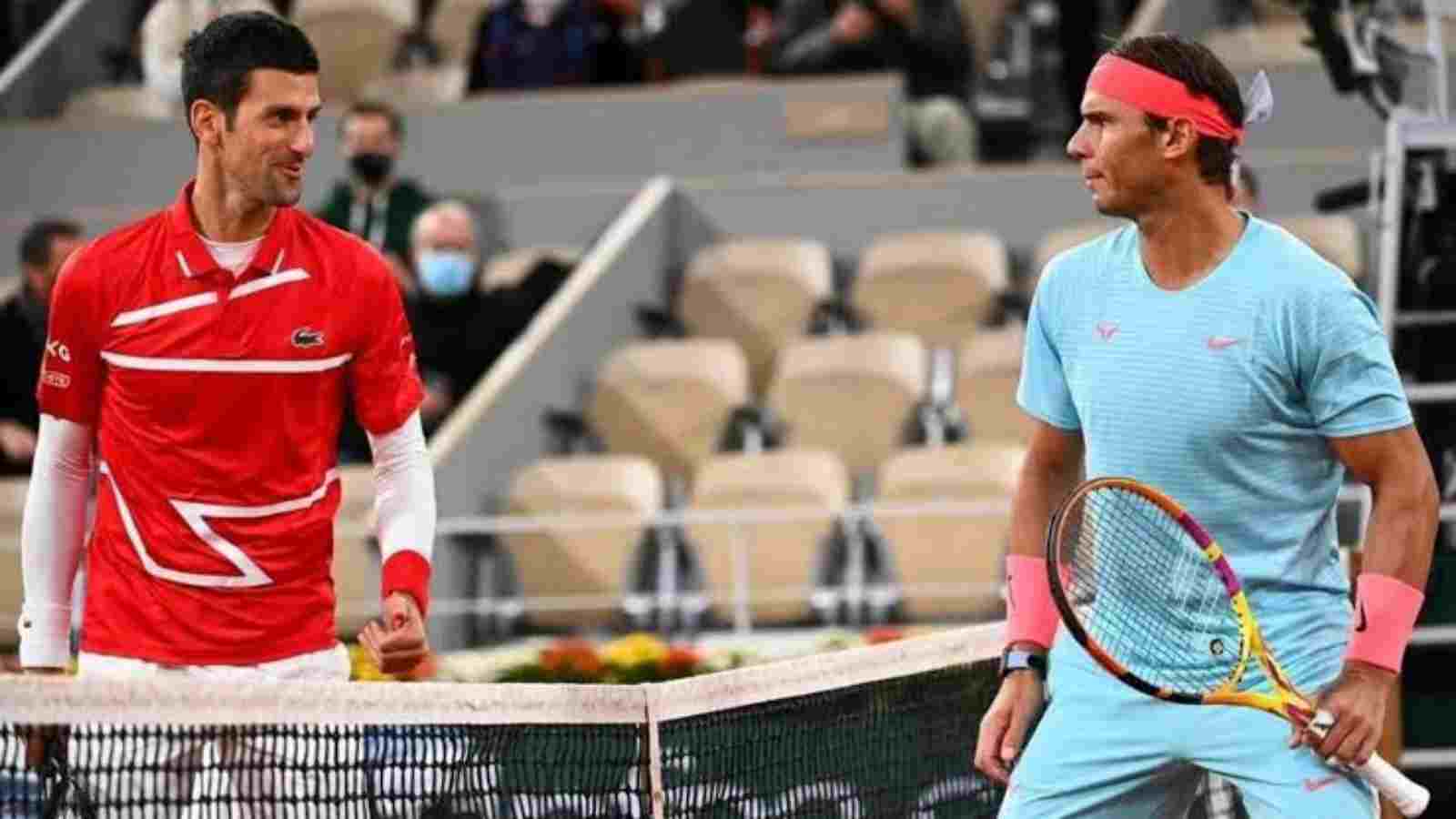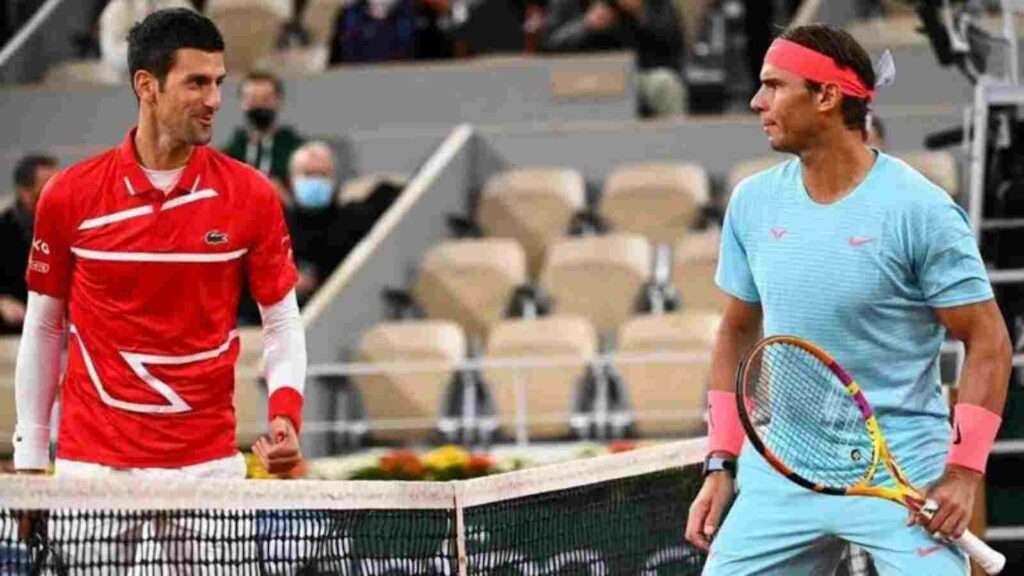 Though Nadal's consistency has been quite hampered by his injuries, only a few players have managed to defeat him a couple of times. Apart from the rivalry with Djokovic, his head-to-head encounter statistics with Federer is another prolific clash in the history of tennis. They have played against each other 40 times, with the 2022 Australian Open champion leading 24–16 overall, including 14–10 in finals.
Detailed encounter ratio list between both players starting from the year 2006 till 2022:
2006 – 1:0 Nadal
2007 – 5:2 Nadal
2008 – 4:2 Nadal
2009 – 4:3 Nadal
2010 – 2:0 Nadal
2011 – 6:0 Novak
2012 – 3:1 Nadal
2013 – 3:3
2014 – 2:1 Novak
2015 & 2016 – 7:0 Novak
2017 & 2018 – 2:1 Nadal
2019&2020 – 2:2
2021&2022 – 1:1
The Mallorcan has had a great year winning two Grand Slam titles and was undefeated till his fourth-round loss at the US Open. On the other hand, the Serbian legend faced a major setback missing out on participating in two Grand Slam events due to his unvaccinated status. With just a few days left before the start of the 2023 season, both players are featured in the list of participants at Down Under where World No 2 will look to defend his title and World No 5 will be aiming to win his record 10th title.
Also Read: Kim Clijsters intrigued to pick Novak Djokovic's brain while admiring his ability to stay focused after the Australian Open fiasco
Also Read: Nikolay Davydenko opines why Carlos Alcaraz and other younger players are weak as compared to Novak Djokovic and Rafael Nadal