Arguably the greatest tennis player of All Time Margaret Court has revealed that her awards, medals, and jewelry were stolen from her Perth home on Australia day(January 26). The 80-year-old tennis legend was enjoying her holiday with her husband Barrymore Court. Reports state that the Australian legendary cricketer and coach Justin Langer who was in her neighborhood helped her to catch the intruders.
Two men from Edgewater aged 33 and 34 were arrested for the same. She spoke about the incident later, "All is good, all is fine, I pray for the young guys, I pray they come to know Christ. I saw them right away on the little screen at the front door, police got right onto it, they were awesome"
The police report confirms that the lost items of the tennis legend have been found in the nearby bushland and gardens. Court retired from professional tennis way back in 1977. she had won 24 Grand slam titles in singles until then, a record still unbroken. The Australian legend also won 19 doubles and 21 mixed doubles in her illustrious career.
Also Read: Roger Federer shares glimpses of his special art project where he was forced to strip to his boxers
Margaret Court's 13 Grand Slams were won in the amateur era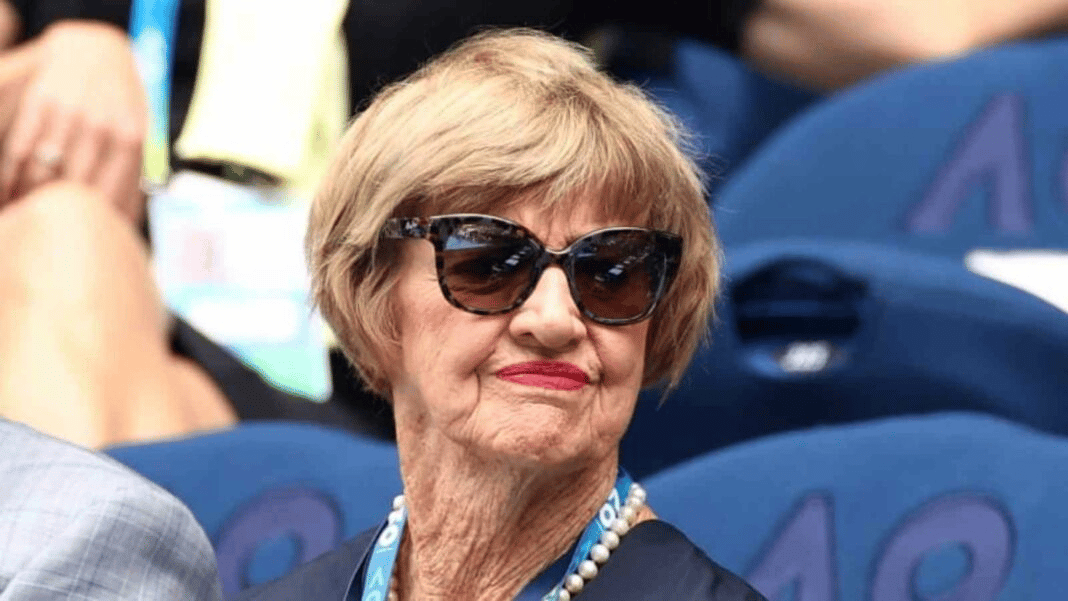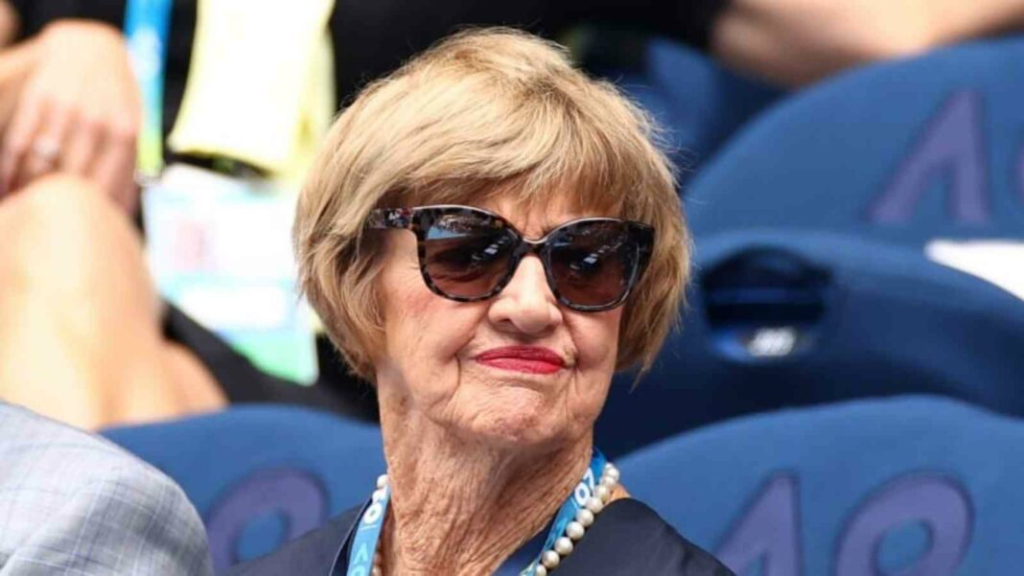 The Australian legend's 24 Grand Slam won is the highest by any tennis player in history. But what makes this record question is that only 11 of them were won in the Open era. Due to this, Serena Williams even claimed recently that her record of 23 Grand Slams is the actual record in tennis.
There has been quite a debate with Court's 24 titles being compared with Serena's 23 on who has the record for winning the most titles even though she had played in the Amateur era also which is not at all her fault. Apart from that, Court has been often criticized for its brutal and ruthless opinions on various issues over the years.
After winning her 23rd major in the 2017 Australian Open, Serena reached 4 more Grand Slam finals, twice in Wimbledon and twice in the US Open but ended up as the runner-up on all 4 occasions. Serena told once, "I've already broken the record. So I think it's just someone else's vision and mine is just to … I never dreamed of having this many grand slams or titles. I just thought I would just play tennis and maybe win a grand slam or two. So for me, it's all a bonus," 
Margaret Court fired back stating that she was able to win Grand Slams even after becoming a mother unlike Serena and even though Serena played 7 years more than her, she still trails in the overall record of 24 Slams.
In case you missed it!
Novak Djokovic receives the Green light to play in the USA but will miss big tournaments yet again
"Grateful for all the support," Novak Djokovic thanks his family and fans following his 2023 Australian Open triumph