Maria Sharapova heaped praise on World No.2 Ons Jabeur and said she would have been a 'nightmare to play against' if she was still a player. The Russian said this during an episode of the Netflix documentary Break Point, where she is one of the people giving commentary on the events occurring during the show.
Sharapova was in awe of Jabeur's rise. Ons Jabeur hails from Tunisia and has had to contend with many difficulties to become a tennis player from a country that doesn't produce many. Sharapova said, "To come from nowhere, without any resources, without investments and getting past all the barriers and significance of what that means for her [Ons Jabeur's] country, for herself, for her family, it's incredible."
Sharapova praises Jabeur's game and says she wouldn't have liked to play against her. She says that Jabeur's slice shot would have been challenging to play against. "When I look at Ons, I think that I wouldn't have matched up well against her. She would have been a nightmare to play against. Thank God I'm retired, because that slice, oh God," Sharapova said.
Jabeur is the first Arab woman and African woman to make the Grand Slam final. Her achievements have inspired many in her part of the world. The unique playstyle she exhibits has also won over many fans of tennis. But Jabeur is yet to express her abilities properly in 2023.
Related: Ons Jabeur pens an emotional note to fans about her health issues and early exit from the Australian Open 2023.
Ons Jabeur's poor start to 2023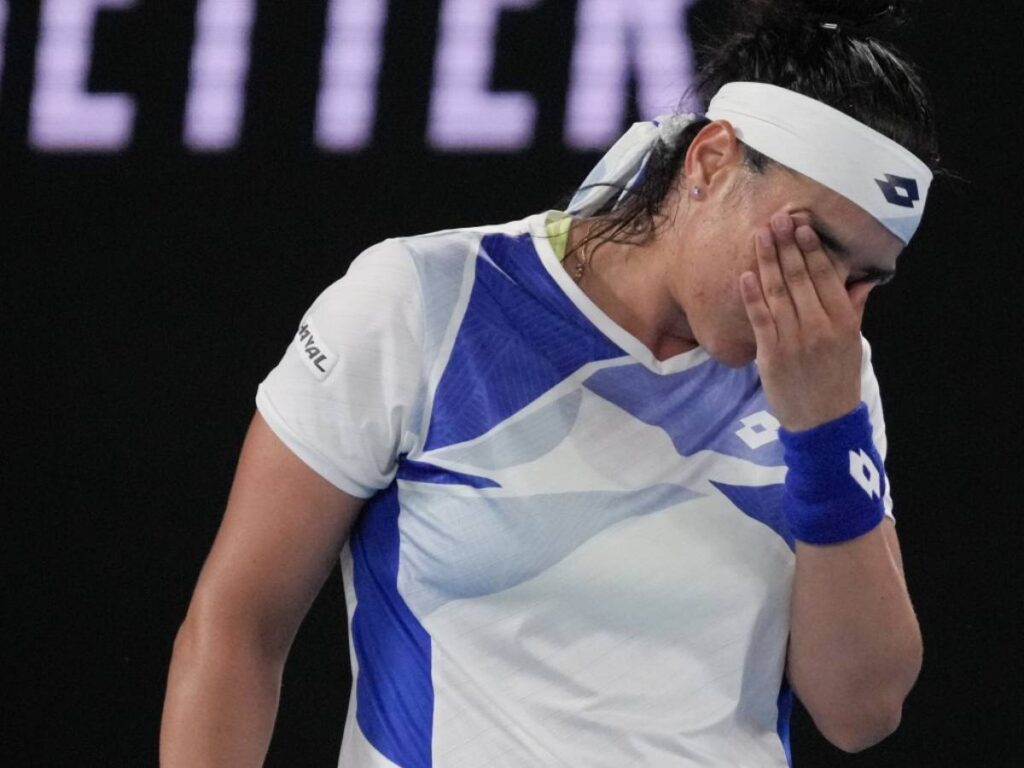 2022 was a breakout year for Ons Jabeur. She made the finals of the Wimbledon and US Open but lost both. Her goal this year is to turn that 0-2 record in her favor. And she has publically stated so. "I'm doing everything possible to win a Grand Slam, and for me, I'm just going to go for it. This year, 2023, is about just being free and playing my game on the court," Jabeur has said.
But things haven't started too well for her on that front. The World No.2 began her 2023 season at the Adelaide International 1. She won two matches to enter the semifinals. But there she lost to 18-year-old Linda Noskova. The surprise loss was not seen as any sign of danger as the tournament was considered a warm-up for the Australian Open. In Melbourne, Jabeur met expectations with a first-round win. But the next round would go the other way.
Jabeur, second seed at the Australian Open, crashed out in the second round. Her three-set loss was the surprise of the round. It also broke her streak of consecutive Grand Slam finals. Jabeur will now work hard to do better at the next Grand Slam tournament and hope to fulfill her goal of 2023 there.
Incase you missed it:
Aryna Sabalenka jokes about her forehand speed after her semi-final win at the 2023 Australian Open
Indian ace Sania Mirza eyes fairytale ending to illustrious career