Ukrainian 21-year-old Marta Kostyuk takes her opposition to the Russians to extreme level as she refused to take even a pre-match combined photo with her Russian first-round opponent Daria Kasatkina at the Japan Open. The Russian won the match eventually by a scoreline of 3-6, 6-4, 6-3 in a dramatic encounter between the war rivals.
Kostyuk was always vocal about her stand on the Ukrainian-Russian war and she used to be the front face of her nation on the field in whatever chances she got. Apart from Elina Svitolina, the former World No. 32 Ukrainian's involvement in war-related scenarios off the field had always been the talks of the tennis town and the WTA.
Until now, Kostyuk and her fellow Ukrainian players were never against taking a pre-match photo together with a Russian opponent. The only custom they were following was avoiding the handshake after the match. It also needs to be noted that Kasatkina has been vocal about the war atrocities and she has faced even criticisms from her country for opposing the war.
Also read: WATCH: Novak Djokovic's video of signing autographs for kids hours after winning the 2023 US Open surface online showing his generosity
Marta Kostyuk always said she is not afraid of social media backlash
The Ukrainian star player Marta Kostyuk had been getting social media backlashes for her stances against the Russian players on the court. Especially in situations like the one today, since Daria Kasatkina is one of those Russians who has openly admitted to the atrocities of the war and even has issues returning to her country, majorly due to her stand on the war.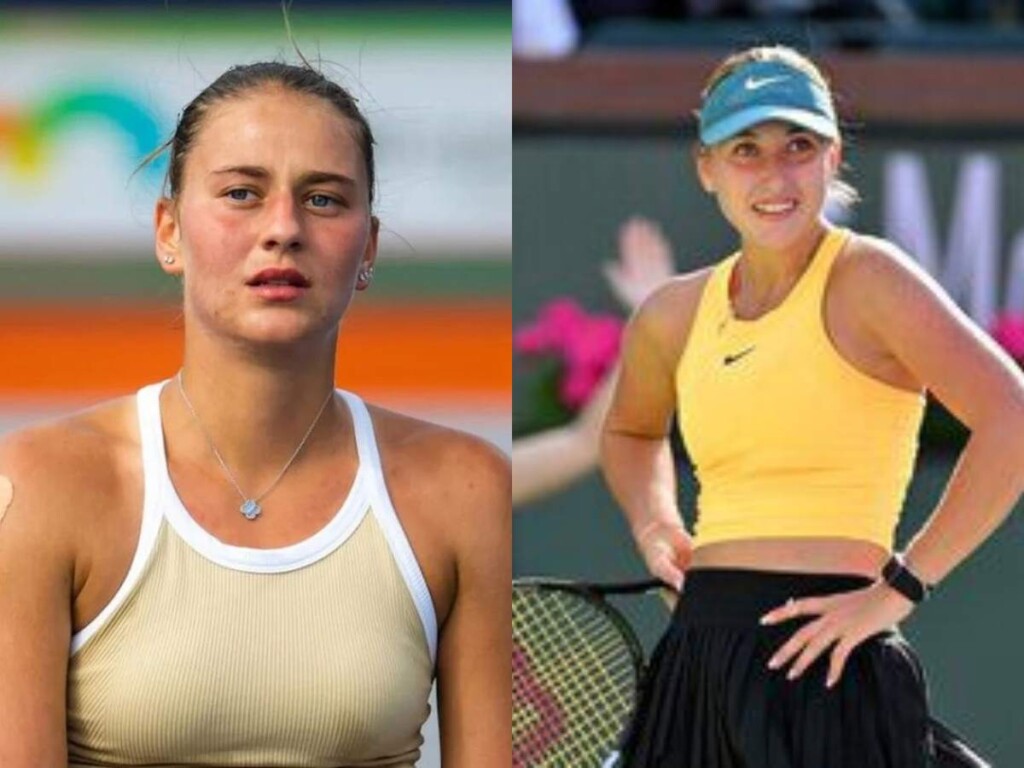 Earlier this year, Kostyuk faced backlash for avoiding a handshake against Russian World No.27 Anastasia Potapova. It was during the second round of the Miami Masters that Kostyuk lost to the Russian 1-6, 3-6. Kostyuk cited the tensions around Russia-Ukraine and Potapova's action of bringing the Russian club Spartak Moscow jersey at the Indian Wells Masters as the reason.
Kostyuk said then, "There are a lot of things that I don't agree with that the WTA is doing. This is not going to change anything. I'll just get more hate online. Whatever I say, I will get a lot of hate. I don't know. You [can] give her a warning. You can suspend someone, I don't know. I can't comment on that really, it's just funny."
In case you missed it!
Do follow FirstSportz WhatsApp Channel