24 Grand Slam Champion, Novak Djokovic is all set to replace his tennis racket with a golf club as he will be featuring in the 2023 Ryder All-Star match. Novak is not the only big name in this All-star match. He will be playing alongside football star, Gareth Bale and Formula 1 driver Carlos Sainz.
The golfing community is eagerly waiting to see their loved sportsmen try their hand at golf. The Ryder Cup is a men's golf tournament played between the teams of Europe and the United States and takes place once every 2 years in either the US or Europe. It is jointly administered by the PGA of America and the Ryder Cup of Europe.
Fans cannot wait to see Novak Djokovic challenge in a completely different sport for a change. It will be interesting to see how the Serbian Legend will handle the golf club for a change. One might expect his tennis stance and swing to influence his golf game as well.
Djokovic was earlier asked his views on featuring in the Ryder Cup 2023, to which he replied, "I can't wait to tee it up in Rome and experience the incredible atmosphere of a Ryder Cup, which has become legendary."
Also Read: Rod Laver thanks Roger Federer for honoring him by naming the Laver Cup after him and showing respect for his legacy
Novak Djokovic will take some time off the Tour to play golf in the Ryder Cup
The World No.1, Novak Djokovic will now hold the golf club instead of a tennis racket to compete in the All-Star match of the Ryder Cup. The Serb had recently won the US Open, defeating Daniil Medvedev in straight sets to win a historic 24th Grand Slam, the most by any man in the history of the sport.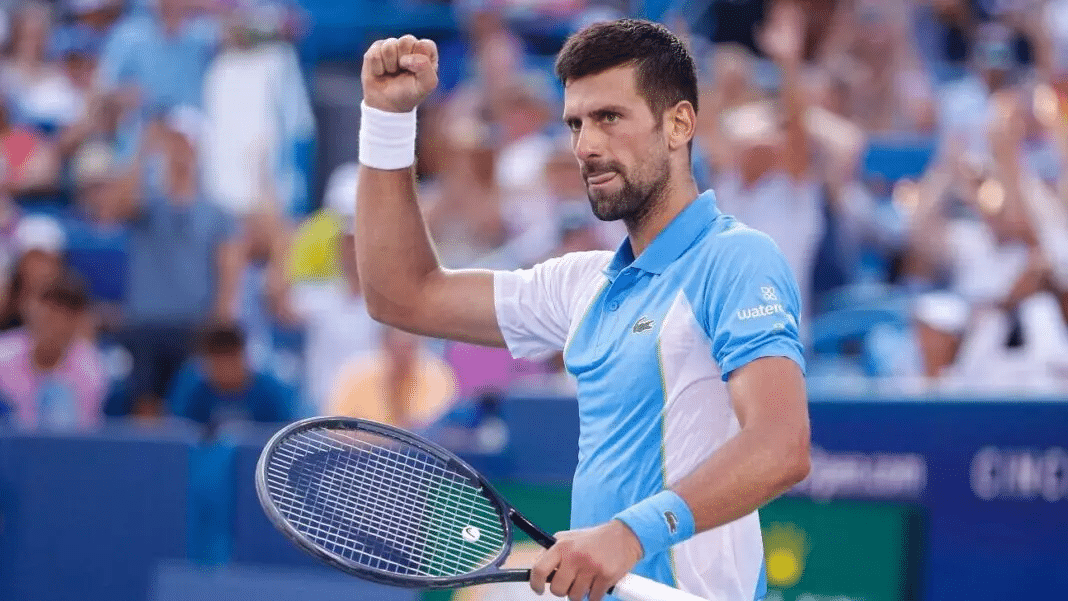 Novak Djokovic will be joined by stars and legends from other sports like Gareth Bale, Carlos Sainz etc. He will take some time out of his busy schedule from the tennis Tour to compete at the Ryder Cup.
He has already announced his schedule, stating that he will not be playing at the Shanghai Open and will save his energy and concentrate on the more important slams. This will also be a threat to his World No.1 rank.
In case you missed it:
Follow FirstSportz on WhatsApp Channel