Roger Federer is arguably one of the most celebrated tennis players of all time. With a total of 20 Grand Slam titles up his sleeve, the tennis giant retired last year at the Laver's Cup. However, retirement could prove to be a bit overwhelming, and that's exactly what the Swiss legend talked about. Roger Federer recently opened up about his feelings since retiring from professional tennis. He was the center of attention in most of the tennis tournaments and secretly admits to missing the attention he received.
In a Eurosport exclusive, Federer expressed his feelings about his retirement and the Laver's Cup. The Swiss had to retire due to many recurring injuries, but he doesn't regret his decision. "Secretly, you like to be the center of attention, but at the same time, it doesn't matter anymore. It's good the way it is right now," said Federer in an interview on EuroSports. 
He also reveals what he misses from his career, and the 20-time Grand Slam winner, "Of course, I miss seeing the happy faces of people; hopefully I was able to entertain. The tour was good to me. I loved it every moment, but I am happy retired now," said Federer. With that being said, it seems like he misses the attention and happiness he brought to people's lives during his tennis career.
Related: Roger Federer discloses details of his conversation with 'hero' Rod Laver after sharing the box with him at the Laver Cup 2023
Both teams celebrated Federer's successful retirement
Roger Federer played his last professional match at last year's Laver's Cup. His retirement speech brought tears to the eyes of all the fans around the world. He recalls the moments spent with both the teams after his last match.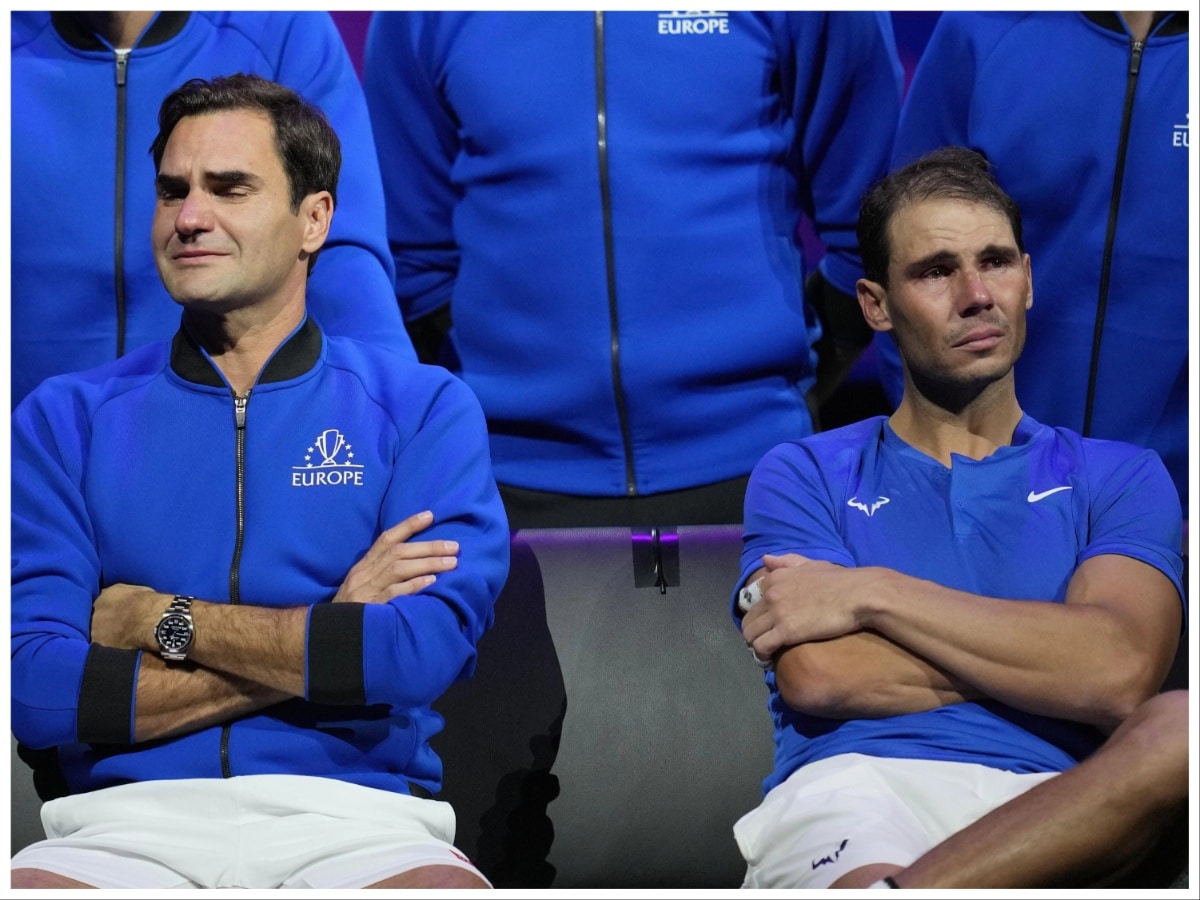 "In London, after everything was said and done, we had a wonderful time all together, both teams, actually, In the corner were [Bjorn] Borg and [John] McEnroe and their wives and friends, all hanging out, having the best time. It was so amazing to see – and all the players as well. It was great." said Federer in the interview.
The great has won 20 Grand Slam titles, and his last win came in the 2018 US Open. However, his last professional game was in the Laver's Cup, where he lost his final game. Roger revealed the camaraderie and enjoyment he witnessed among the tennis community. Despite missing the limelight, Federer's contentment and fulfillment in retirement are palpable. He looks back on his tennis career with gratitude and cherishes the memories created both off and on the court.
In Case You Missed It: