Martina Navratilova is one of the most active users on social media, especially Twitter. She is known to express her views lucidly on a range of topics which include- politics, LGBTQ+ issues, the environment, sports, and this list goes on.
The 66-year-old former professional tennis legend and business magnate Elon Musk shares a very cold relationship. She has criticized Mr. Musk many times on a range of issues, as she was evidently very unhappy when the Tesla boss bought Twitter. Speculations were high that Mr. Musk could ask Twitter to delete Martina Navratilova's official Twitter handle as well as ban her from ever comeback on the social media giant's platform.
However, nothing of such consequence took the fruit. For now, Martina Navratilova is speaking her mind and vocal in her criticism of Mr. Musk. In a new tweet, she came out fiercely against the Twitter boss. As per the popular personality herself, Elon Musk is trying to control the media and the political discussion using Twitter as a tool in his hands.
"I think Elon is destroying Twitter because there is just too much logical political discourse going on and where liberals can connect and get ideas etc. Owning the libs is what this is all about…" Martina Navratilova said.
She replied to Mr. Ellston Logan's tweet.
"Elon Musk tanking Twitter is going to be something political scientists need to study in terms of letting stratospherically wealthy people co-opt and then destroy the public sphere. It's alarming, actually. This should not be happening," he had tweeted.
Former World No.1 seems to be agreeing with Mr. Logan's views. It is to be seen what Mr. Musk has to say on the new criticism coming in from all quarters of the world on Twitter.
Also Read: WATCH: "Time to cut the umbilical cord" Stefanos Tsitsipas fires a ball toward his box in frustration after hearing his mother's 'constant' bickering
Martina Navratilova's scathing remarks often enlighten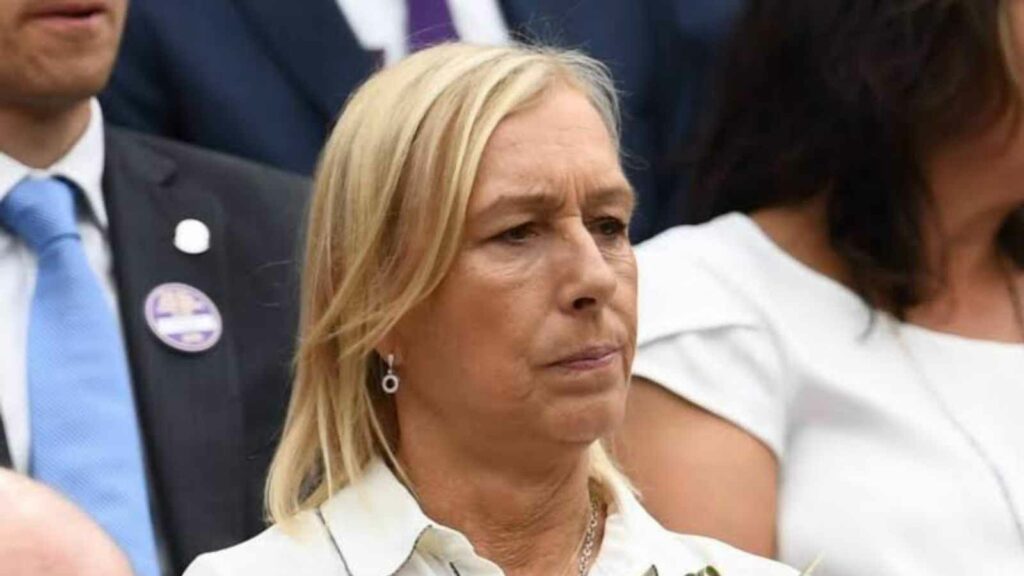 Martina Navratilova is one of the most admired female tennis players of her era. She has won 59 major titles throughout her career. She also won the WTA Finals singles title 8 times and the doubles title 13 times throughout her career.
She won all four Grand Slams many times over in singles, doubles, and mixed doubles events. She is the only player in the history of tennis sport to hold the record of achieving top rank for more than 200 weeks in both singles and doubles. She won her last Grand Slam title in 2006 i.e., the US Open at 49 years.
When she used to play tennis on the court, she used to dominate the sport. After retirement too, she dominates the headlines. She has been quite vocal on social media and helps people to understand the issues that may affect them better.
In the previous episodes, she called out Kanye West's antisemitic remarks, which led to Adidas severing all ties with the American rapper. She even called out Elon Musk's hypocrisy when he asked his supporters to vote for the Republican party. This time she is again criticizing Mr. Musk's approach to business and its effects on Twitter. It will be interesting to note where this controversy shall end.
Also Read: "I SUCKED" Daniil Medvedev leaves the 2022 ATP Finals without a win as he loses the third consecutive deciding set tiebreak
Also Read: "I would let Novak Djokovic play for my life", Casper Ruud agrees with Andy Roddick in calling the Serb the best player on indoor hardcourts