American tennis legend Martina Navratilova has condemned another member of the US Republican party Matt Rosendale after his photograph with people who are identified with Neo-Nazi groups has surfaced on social media. The member of the US Congress was seen posing with these persons right outside the US Capitol building.
The image shows two individuals, including pro-Nazi blogger Greyson Arnold and Ryan Sanchez, a former member of the violent neo-Nazi street gang Rise Above Movement who was costumed as a Wartime German officer. Independent journalist Vishal Singh highlighted this photo and posted it on social media.
Martina Navratilova shared a news article by the American news website The Huffington Post.
"He is either really sick or stupid. Or both…" her caption read.
Meanwhile, Mr. Rosendale's office is trying to throw earth upon this matter. It stated that neither the congressman nor his aides knew who the individuals were when they approached him as he was walking back to the House after a joint hearing on veterans' affairs.
"I absolutely condemn and have zero tolerance for hate groups, hate speech, and violence. I did not take a meeting with these individuals — I was asked for a photo while walking between hearings, accommodating as I do for all photo requests, and was not aware of the individuals' identity or affiliation with these hate groups that stand in stark contrast to my personal beliefs," Mr. Rosendale stated via an email.
The nine-time Wimbledon champion is known for her political views. She continues to do so boldly on social media.
Keep Exploring: Coco Gauff expresses excitement as New Balance announces new color combo of the American's shoe line
Martina Navratilova continuous criticism for US Republican party members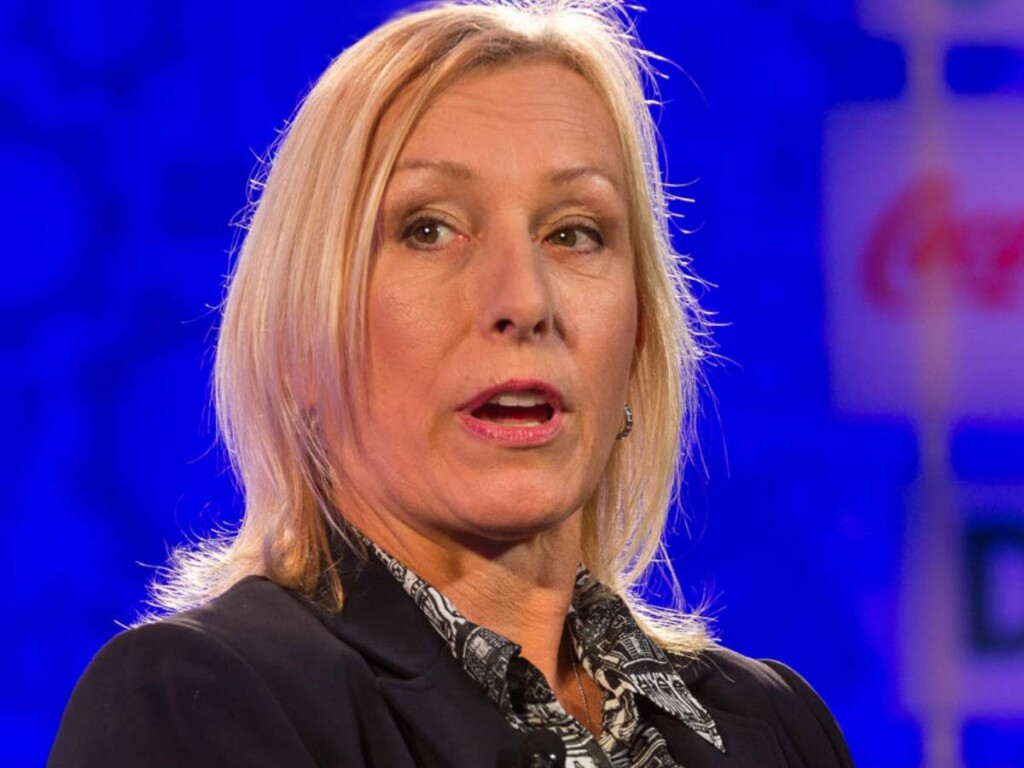 The 18-time Grand Slam champion has targeted many members of the US Republican party in recent times. She continues to mock Former President Donald Trump for his policies, actions and statements. However, in recent times his supporters too have to face the wrath of Martina Navratilova on social media.
Previously, Elise Stefanik and George Santos had to take her criticism. Similarly, she took a swipe at Congresswoman Majorie Taylor Greene for her statements in support of the former President. US Congressman Matt Rosendale, too, is a loyal supporter of the former President. The three-time Australian Open champion has also criticized mediahouses who have raised their voices in support of Donald Trump.
However, recently, the two-time French Open champion has also criticized Mr. Trump's rivals. Florida Governor Ron DeSantis in recent times, too, has been on the target of Martina Navratilova for his controversial statements regarding gun laws and a change in death penalty laws.
In case you missed it:
Morgan Riddle discloses the severe condition of boyfriend Taylor Fritz after an exhausting match in Acapulco
Most followed female athletes on Instagram