Taylor Fritz's girlfriend Morgan Riddle gave out details of the deteriorating condition of the player during his semi-final round encounter against compatriot Tommy Paul in the Mexican Open. He had to counter severe dehydration, chills and cramping after his match. During the match, too, he vomited on the court.
The current World No.5 put in a valiant effort, though in vain, as he lost to Tommy Paul 3-6, 7(7)-6(2), 6(2)-7(7). However, this match has been recorded in history books as the longest match ever played at the Mexican Open.
Meanwhile, Morgan Riddle elaborated on the severe health condition of Taylor Fritz after the match. She also revealed that he was nearly hospitalized.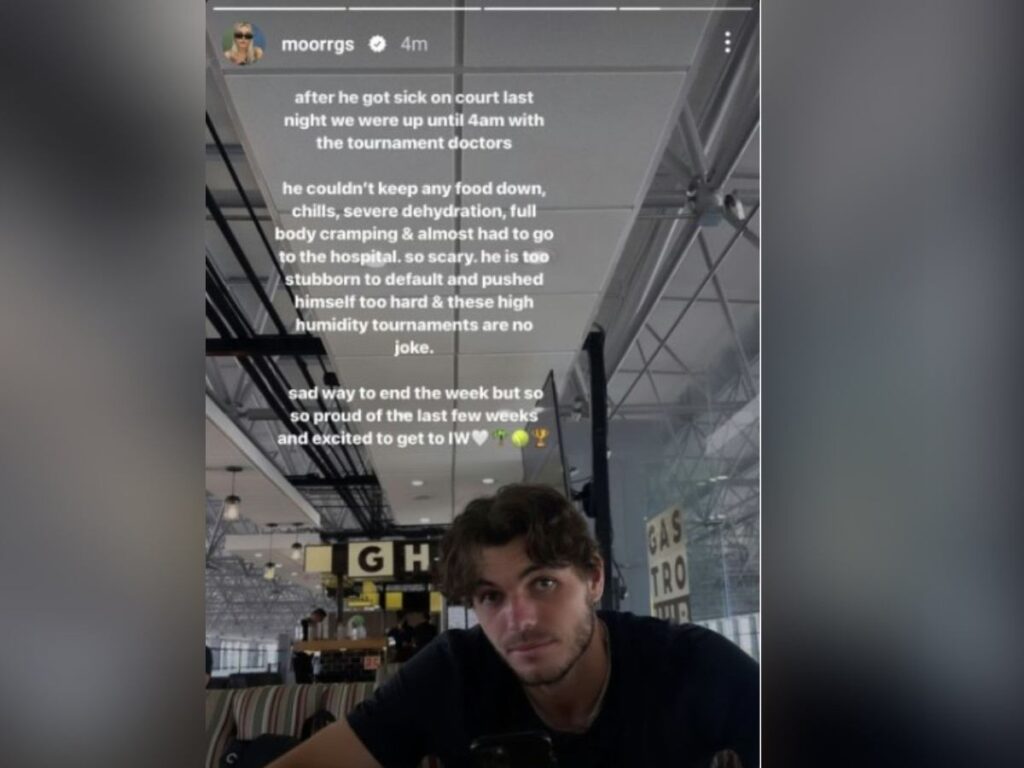 "After he got sick on court last night, we were up until 4 am with the tournament doctors. He couldn't keep any food down, chills, severe dehydration, full body cramping & almost had to go to the hospital. So scary. He is too stubborn to default and pushed himself too hard & these high humidity tournaments are no joke," she told.
"Sad way to end the week but so proud of the last few weeks and excited to get to IW," she continued.
Taylor Fritz will soon start his campaign at the Indian Wells Open, which is scheduled to start on March 8, 2023.
Keep Exploring: Indian Wells Open 2023: Where to watch, live streaming details, and TV schedule
Taylor Fritz chances at sunshine doubles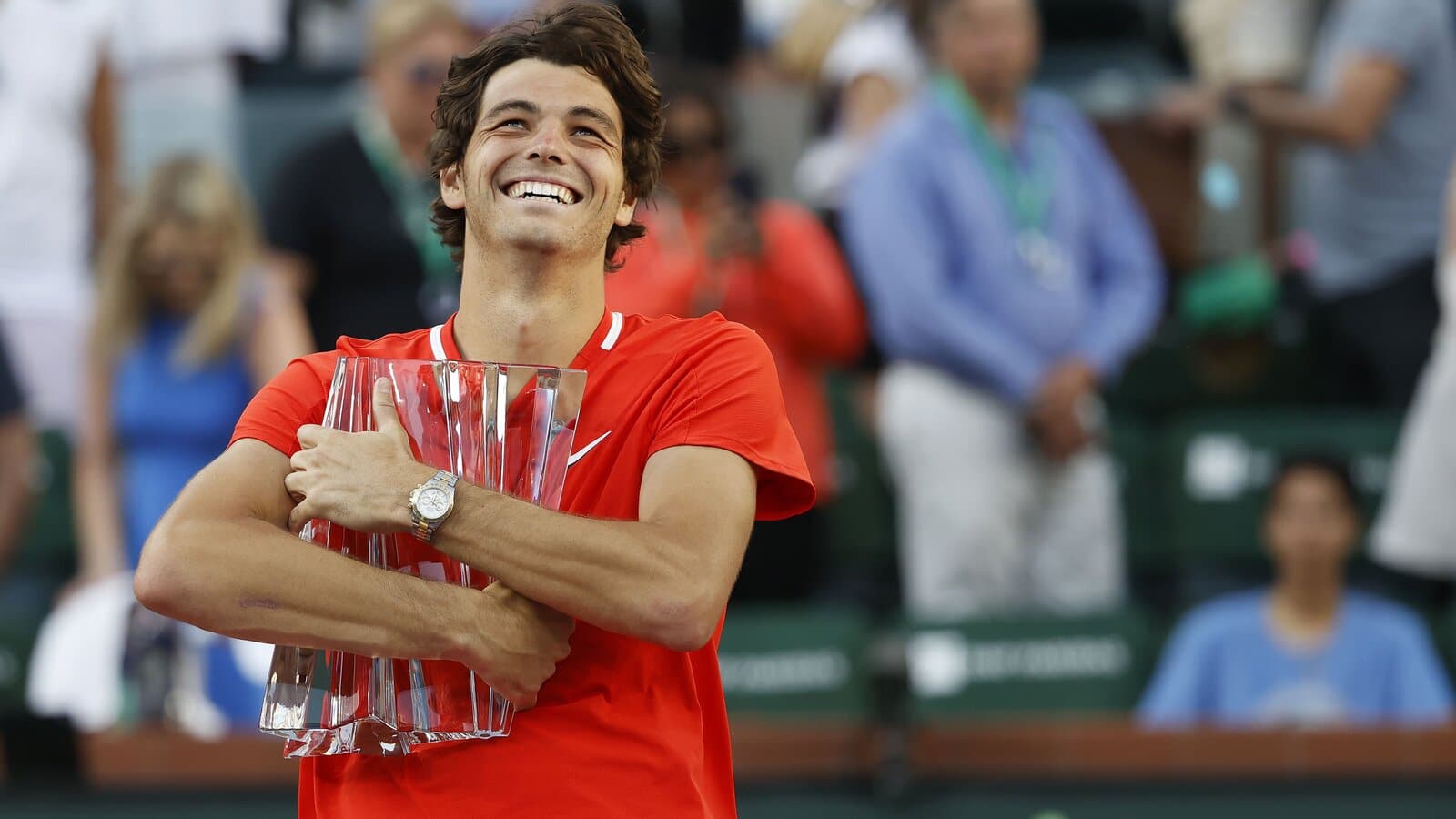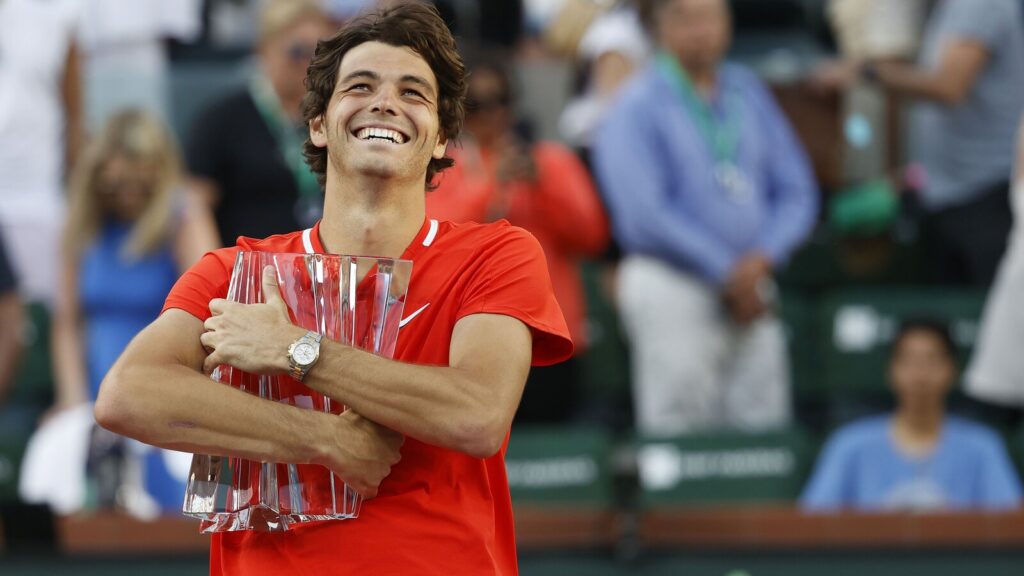 The current World No.5 is going to be a crowd favorite for this year's sunshine doubles in the USA. The reason for the excitement around him is his recent form and success. He was instrumental in Team USA's victorious campaign in the United Cup 2023. He also won the Del Ray Beach Open 2023 men's singles title, his first ATP 250 title this year.
Taylor Fritz will enter the Indian Wells Open as defending champion. He defeated Rafael Nadal in the final last time around. Hence, he will be really excited this time to win this tournament again. However, challenges before him are also aplenty. Although, both Rafael Nadal and Novak Djokovic are not participating in this competition because of different reasons, his challengers include Carlos Alcaraz, Felix Auger Aliassime, Daniil Medvedev, Stefanos Tsitsipas, Casper Ruud, Holger Rune, among others.
It is expected that he will also be playing in the Miami Open. Last time, he reached the fourth round of this tournament but lost to Miomir Kecmanovic here. He would like to improve upon his record in this tournament. Hence, the sunshine doubles are going to be very important for the American, if he wants to climb positions in the ATP rankings.
In case you missed it:
Martina Navratilova lends her support to Florida senator on his views on LGBT
Serena Williams' husband Alexis Ohanian thanks Chris Rock for his special shoutout to the tennis legend in his Netflix special