American tennis legend Martina Navratilova is taking no step backward in criticizing the government and the political scenarios. The 18-time singles Grand Slam champion has now taken a dig at the Republican presidential probable Vivek Ramaswamy. The words were spoken in the context of the shutting down of the educational departments in the USA.
Navratilova quote tweeted in the original tweet by Vivek Ramaswamy saying, "Shutting down is easy Vivek. Hard part is fixing things. You s**t all the departments you don't like, what will be left?" Navratilova's remarks, as expected, had got into enough engagements on X (formerly known as Twitter).
Earlier, Vivek Ramaswamy voiced his opinion on X in strong words, "Parents know what is best for their kids, not the U.S. Secretary of Education. I will shut down the U.S. Dept. of Education without apology & use its $80+ billion budget on school safety, school choice, and vocational programs, instead of foisting toxic ideologies onto kids."
As a probable presidential candidate of the Republic party, Ramaswamy's tweet has a bigger impact on society. Considering this scenario, Navratilova's take on the situation against the Republicans will be going to make an impact in the coming months as well.
Also Read: WATCH: Taylor Fritz's girlfriend Morgan Riddle teases Ben Shelton on legal age for drinking as Team World brings out the champagnes to celebrate winning the Laver Cup 2023
Martina Navratilova always opined about the public matters
The former World No.1 Martina Navratilova is one of the greatest players of all time, and her iconic rivalry with Chris Evert in the 1970s and 1980s took women's tennis to new levels. She has had a very long professional career and played in four different decades, starting from 1974 to 2006, and won 18 Major titles in singles, 31 titles in doubles, and 10 titles in mixed doubles.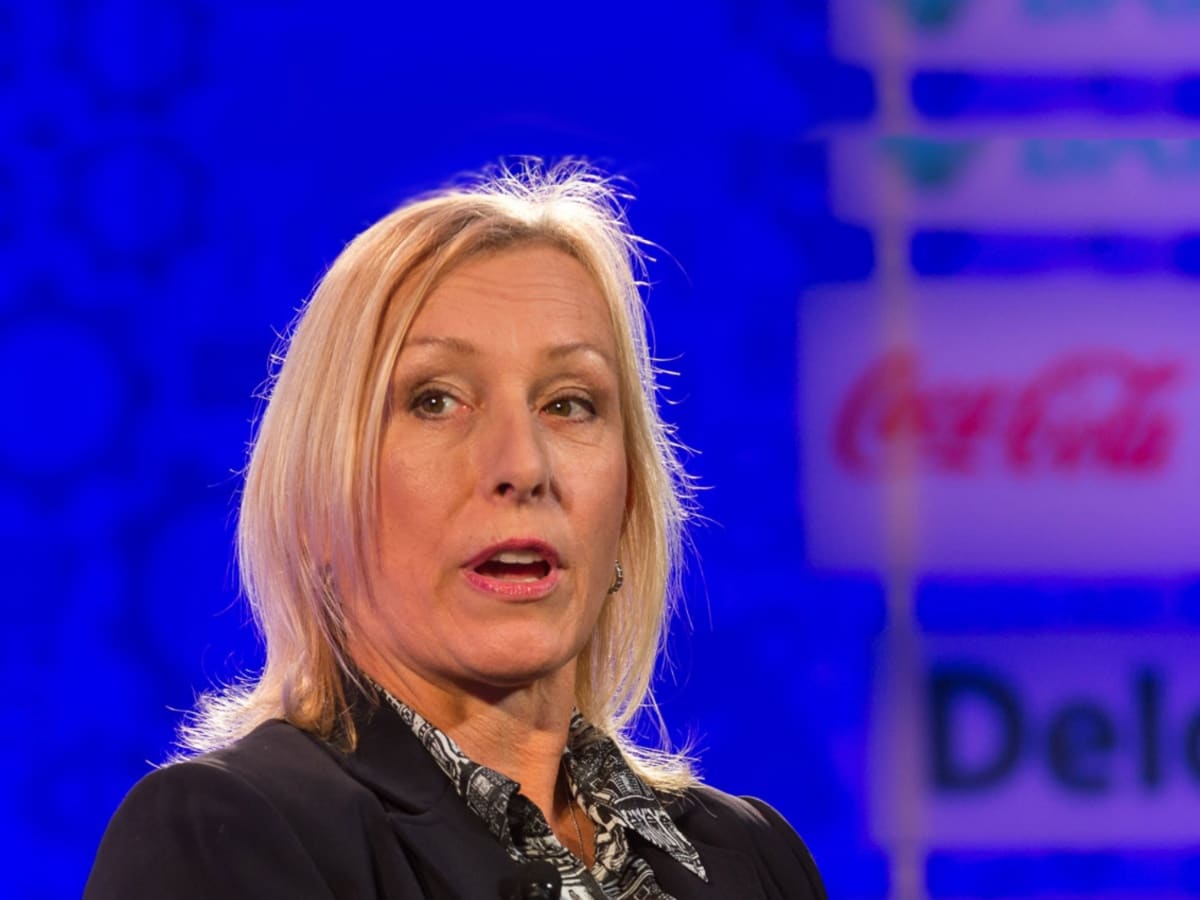 The tennis great has inspired people by opposing injustice against women and the LGBTQ+ community. She never compromises on her principles to voice her opinions for what she believes in and has often tweeted about her opinions with ex-president Donald Trump, including various conserving issues like abortion, same-sex relationships/marriage, arms policies, drug use, and many other problems. That's not all. As per the popular personality herself, life as a lesbian in America is worse than compared to that of a lesbian in Europe.
There is no denying the fact that Navratilova has always been extremely vocal about her feelings on the internet. Being leaned toward left-wing ideology, she was never a fan of Donald Trump and his ideologies on numerous topics.
In case you missed it!
Do follow FirstSportz WhatsApp Channel