A hilarious incident took place when Ben Shelton of Team World raised a toast to celebrate their second consecutive title at the Laver Cup. Taylor Fritz's girlfriend, Morgan Riddle, questioned the American if he was within the legal drinking age, referring to the legal age for drinking in Canada. Ben Shelton said that he was as the legal drinking age in Canada is 19.
Team World displayed an impressive performance, defending the title and winning by a far margin of 13-2. A dominating Team World entered the last day of the tournament with a 10-2 lead and only needed another win to secure and defend their title this year.
On the last day of the tournament, going forward with such a big lead, the American pair of Ben Shelton and Frances Tiafoe defeated the Team Europe pair of Andy Rublev and Hubert Hurkacz with both the sets ending in a tiebreaker in favor of Team World.
Also Read: "The most cringe couple in tennisland broke up" – Stefanos Tsitsipas and Paula Badosa's combined account 'Tsitsidosa' removes all posts giving rise to speculations on a possible breakupRoger Federer admits Team World 'DESTROYED' Team Europe after a successful title defense at the Laver Cup 2023 with the second-largest win margin ever in the competition
Ben Shelton gets praised by Rod Laver for his big forehand and serve
Ben Shelton has come into the limelight after his fantastic US Open run where he lost to Novak Djokovic in the semi-finals. His massive forehand and powerful serve are much talked about and this is probably the reason he dominated the first day of the Laver Cup. He also led Team World to victory in this year's Laver Cup.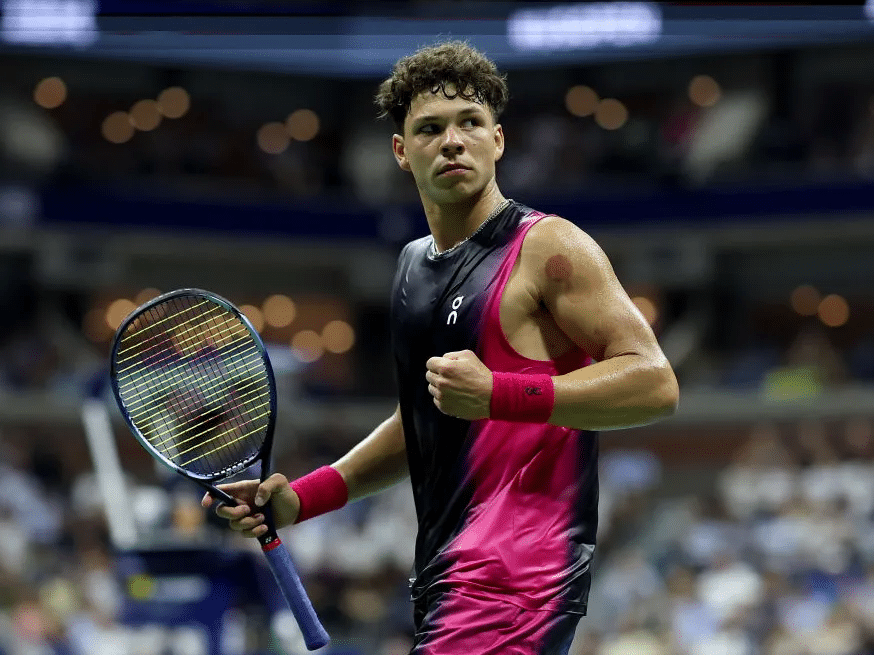 Talking about the young and new generation of players, the legendary Rod Laver chose Ben Shelton as his favorite among the lot and also predicted that the young American will be a Grand Slam title winner soon. He praised Shelton's game and also added that he sees an opportunity and goes for it.
In case you missed it:
Roger Federer discloses details of his conversation with 'hero' Rod Laver after sharing the box with him at the Laver Cup 2023
Roger Federer admits Team World 'DESTROYED' Team Europe after a successful title defense at the Laver Cup 2023 with the second-largest win margin ever in the competition
Do follow Firstsportz on WhatsApp Channel