Former World No. 1 Chris Evert joined the conversation on Twitter about transgender athletes competing in the women's category. As sports try to strike a balance between diversity and ensuring that no one has an unfair edge, transgender rights have become a hot topic.
Recently, FINA, the world governing body of swimming, has voted to exclude transgender athletes from competing in elite women's competitions while promising to form a working group to develop an "open" category for them. Shortly, afterwards, a user commented by saying that Evert and Navratilova's Wimbledon matches against Renee Richards, who competed after undergoing sex reassignment surgery and competed at the 1976 US Open, were legitimate matches.
Also Read: "What a lucky kid! "- Chris Evert shares a heartfelt message to Rafael Nadal on his celebratory pregnancy news
"When I was #1 in the world, I struggled to beat Renee"- Chris Evert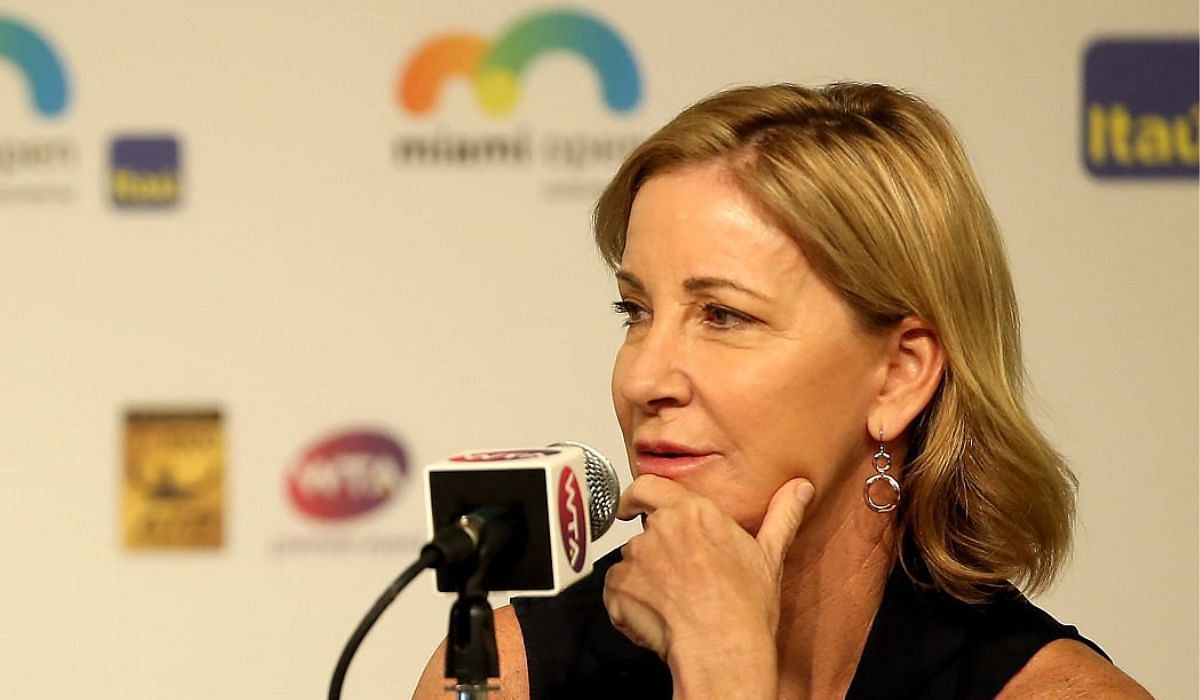 Chris Evert countered by pointing out that Richards had acknowledged having a competitive advantage over others. Despite being the World No. 1 herself, she said she would struggle on the court against Richards, who was 43 at the time. She then mentioned Richards' post-retirement interview, in which she said that "no genetic woman in the world would have been able to come close to me" if she had undergone surgery in her 20s. The American went on to call Richards "awesome" and disregard comments calling Martina Navratilova a "hater."
"Hi Bob, here are some facts…1) when I was #1 in the world, I struggled to beat Renee. She was 43…2)Renee has said if she had been 25, she would've wiped everyone off the court 3) Martina is no hater and Renee is awesome…," she Tweeted.
Also Read: "It's about biology, not identity" Martina Navratilova takes a strong stand against trans-women induction in tennis, saying it will be the end of women's sports
Also Read: "One big mistake"- Chris Evert speaks about the reality of Women's equity during the French Open 2022