Mirra Andreeva, the 16-year-old tennis prodigy, is currently taking part in the 2023 French Open. She has already made it to the third round of the tournament after getting past Diane Parry in the second round on June 1. Andreeva recently talked about Roger Federer being her idol, but she has started looking up to Rafael Nadal after the 2022 Roland-Garros.
In the post-match interview, Mirra Andreeva was asked about her tennis idols while growing up. She replied," Roger, he has always been my idol. He's always been my No. 1, but after Roland Garros in 2022 when Rafa, won it, I don't know why, but in my head, everything is turned. Now, Rafa and Roger, they're in the first place, but I don't want to offend Novak,".
Mirra Andreeva also mentioned Novak Djokovic in the first place, along with Roger and Nadal, out of respect for the Serbian great and to avoid any unnecessary questions. But in her heart, Andreeva roots for Roger and Nadal.
Andreeva also had some nice things to say to other players like Frances Tiafoe, Coco Gauff, and Ons Jabeur. She went on to speak about how Andy Murray is an amazing person, even off the court.
Mirra Andreeva is going to face either Coco Gauff or Julia Grabher in the next round. Her idols, Roger Federer and Rafael Nadal, are not taking part in the 2023 French Open. Novak Djokovic, however, is taking part and has already made it to the third round of the tournament.
Also Read: French Open 2023: Stefanos Tsitsipas vs Diego Schwartzman Preview, Prediction and Live Stream
Andy Murray sends a message to Mirra Andreeva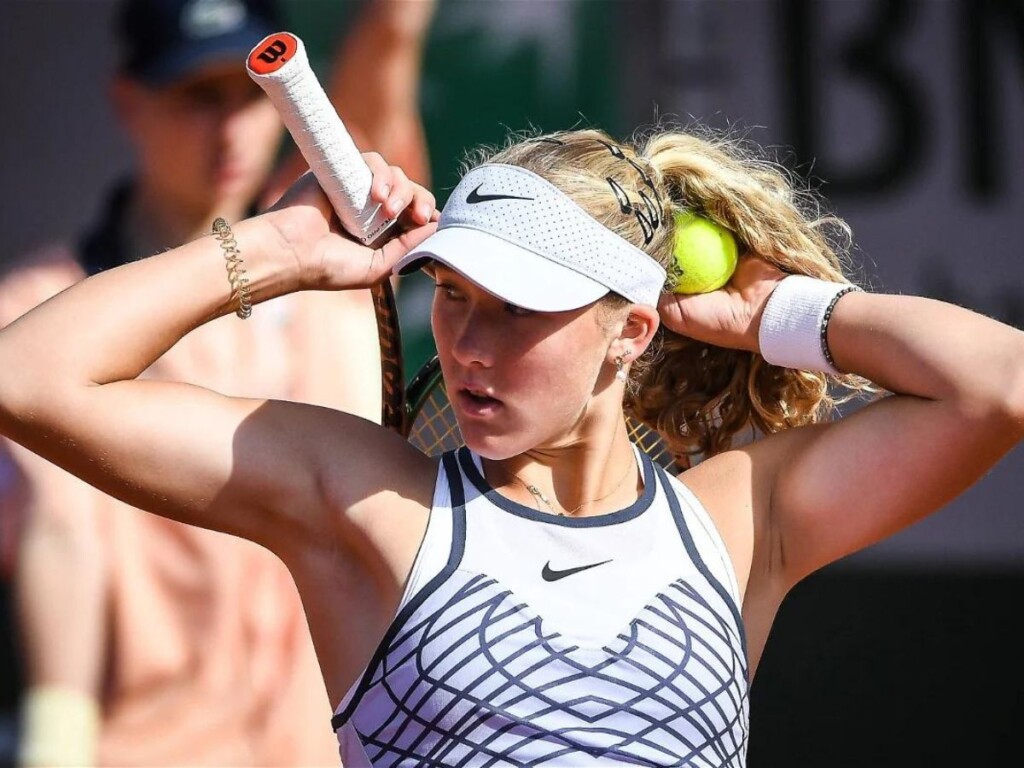 Mirra Andreeva idolized Andy Murray and has been very appreciative of the Brit. Andreeva is really young and is getting praised by a senior player and two-time Olympic gold medalist like Andy Murray.
Andreeva sent a message to Murray in hopes of getting a reply. Murray did not disappoint and replied. "After he won a challenge, I texted him. He actually answered me, so I was really happy about it. Thank you, & good luck in Roland Garros.' Maybe that's why I'm playing that good now!", said Andreeva in joy.
Mirra Andreeva is showing her quality in the 2023 French Open, and at just 16 years old, she has made it to the third round of the tournament. Her tennis future is bright, and she might be the next big thing.
In case you missed it: