Many people didn't even include him on their favourite list of winning the French Open, however, Rafael Nadal has broken all barriers and created records by winning his record 14th French Open title. He has defeated Norway's tennis sensation Casper Ruud in straight sets 6-3, 6-3, 6-0 to achieve this. It is one of those unique records that might not be broken for a long time or forever.
In addition to winning the 14th trophy from the French Open, Rafa Nadal claimed his 22nd Grand Slam title to add to the men's record he already holds after his triumph at the Australian Open in January. He took advantage of an uninspired Ruud in the final, who had one of his worst games in a long time, to win another title in Paris. Nadal played a solid match, but he didn't have to perform at a high level. He accepted what was given to him, and there was a lot to choose from.
Also Read: "He is ahead of Roger and Novak now," Mats Wilander considers Rafael Nadal as the GOAT after his title triumph at Roland Garros
With 22 Grand Slam championships, Nadal has surpassed Roger Federer and Novak Djokovic and has a significant lead in the GOAT debate. The GOAT debate, however, is irrelevant to the French Open champion, who is focused on enjoying the game till the end of his career.
"It does not bother me if Novak wins 23 and I stay with 22"- Rafael Nadal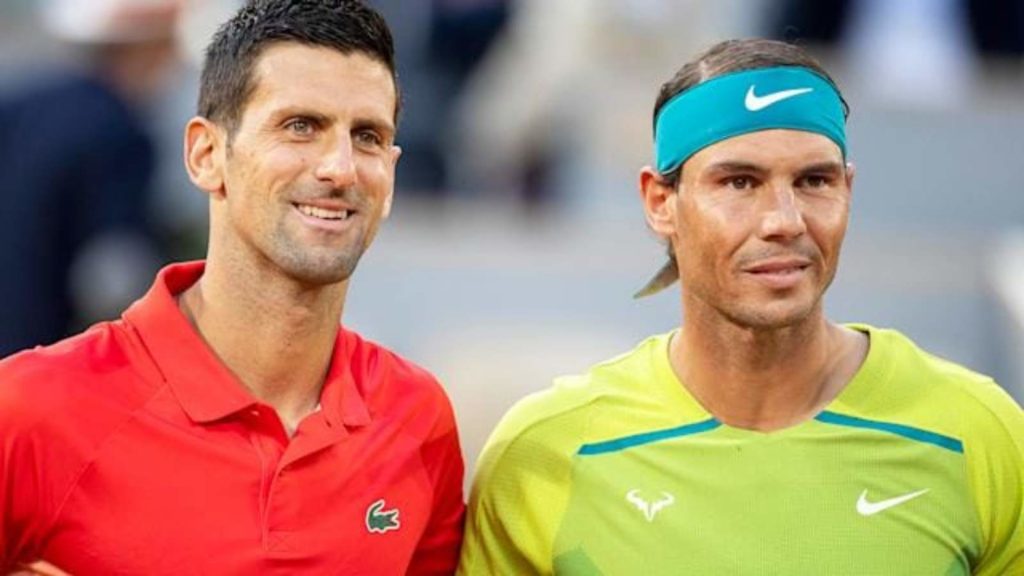 When asked if he was concerned about Djokovic perhaps reaching his 22 Grand Slam titles, Nadal responded it won't upset him. If Djokovic goes to 23 Grand Slams and he stays at 22, the Spaniard claims his satisfaction would not change even a little bit. "Honestly, it is not something that bothers me if Novak wins 23 and I stay with 22. I think my happiness will not change at all. Not even one percent," said Nadal in an interview on CNN after winning his 14th French Open title on Sunday, as quoted by Sportskeeda.
Nadal explained why it may not be impossible for someone to surpass Nadal's score of 22 Grand Slams, but it will be difficult for someone to beat his record of 14 French Open victories. Nadal has dominated Roland Garros throughout the years and has a fantastic red clay record. "Difficult to say that for myself but, I mean, I always have something in mind that I always considered myself a very normal guy. So if I did it, somebody else can do it. But it's obvious that the record of 22 Grand Slams is something much more possible, that somebody increase that record. I'm sure that's going to happen. I mean, 14 Roland Garros is something, I mean, very difficult."
"I, honestly, don't think much about that and from the bottom of my heart, I really don't care that much, you know. I think it doesn't matter, you know, I think we've achieved my dreams, I've achieved my dream and I enjoy what I am doing," when asked how it feels to be ahead in the GOAT argument with his 22nd Grand Slam title, Rafael Nadal remarked.
Also Read: "Unpaid member of the Djokovic fan club"- Rafael Nadal fans mock Patrick Mouratoglou after his comments on the Spaniard's French Open chances goes viral
Also Read: Latest ATP Rankings post the 2022 French Open: Novak Djokovic still at the top, Casper Ruud reaches career-high