Nick Kyrgios went down fighting in the quarterfinal of the 2022 Canadian Open to Hubert Hurkacz in three sets 6-7(4),7-6(5),1-6 which also snapped his 9-match winning streak. After reaching his maiden major final at Wimbledon, Kyrgios showed his mettle once again by winning the Citi Open last week. And this week in Montreal too, he looked in great touch.
After beating in form Sebastian Baez in the opening round, he stunned World No.1, Daniil Medvedev, in the second round. But amidst all his victories, Kyrgios wasn't at his 100% throughout the week and this was evident in his quarterfinal clash against Hurkacz. Despite all odds and pain, he managed to level things up at the end of the second set.
But Hurkacz's cheeky antics left Kyrgios completely numb and as a result of which, he lost the match. After losing the second set, Kyrgios went to take a toilet break and in the process, also changed his clothes. Kyrgios waited on the court in anticipation only to see Hurkacz come out after 5 long minutes. According to rules, a player is allowed 3 plus extra two minutes to changes clothes but the issue that Kyrgios raised with the umpire was that there was no need to change clothes as it was very cold and Hurkacz was only doing this to buy time and disrupt the Aussie's momentum.
"We're not f***ing machines, bro," Kyrgios yelled at the umpire. "We can't just go and stop, go and stop, go and stop. No one needs to change f***ing clothes in f***ing 15-degree heat. 15 f***ing degrees bro!"
"Why did he changed clothes? I don't need. Nobody needs!" Kyrgios questioned.
Also Read: "NO VAX, NO VISA!" Fans react to Novak Djokovic's last-minute withdrawal from the Cincinnati Masters
'It's within the rules and I'm not going to complain but I completely stiffened up': Nick Kyrgios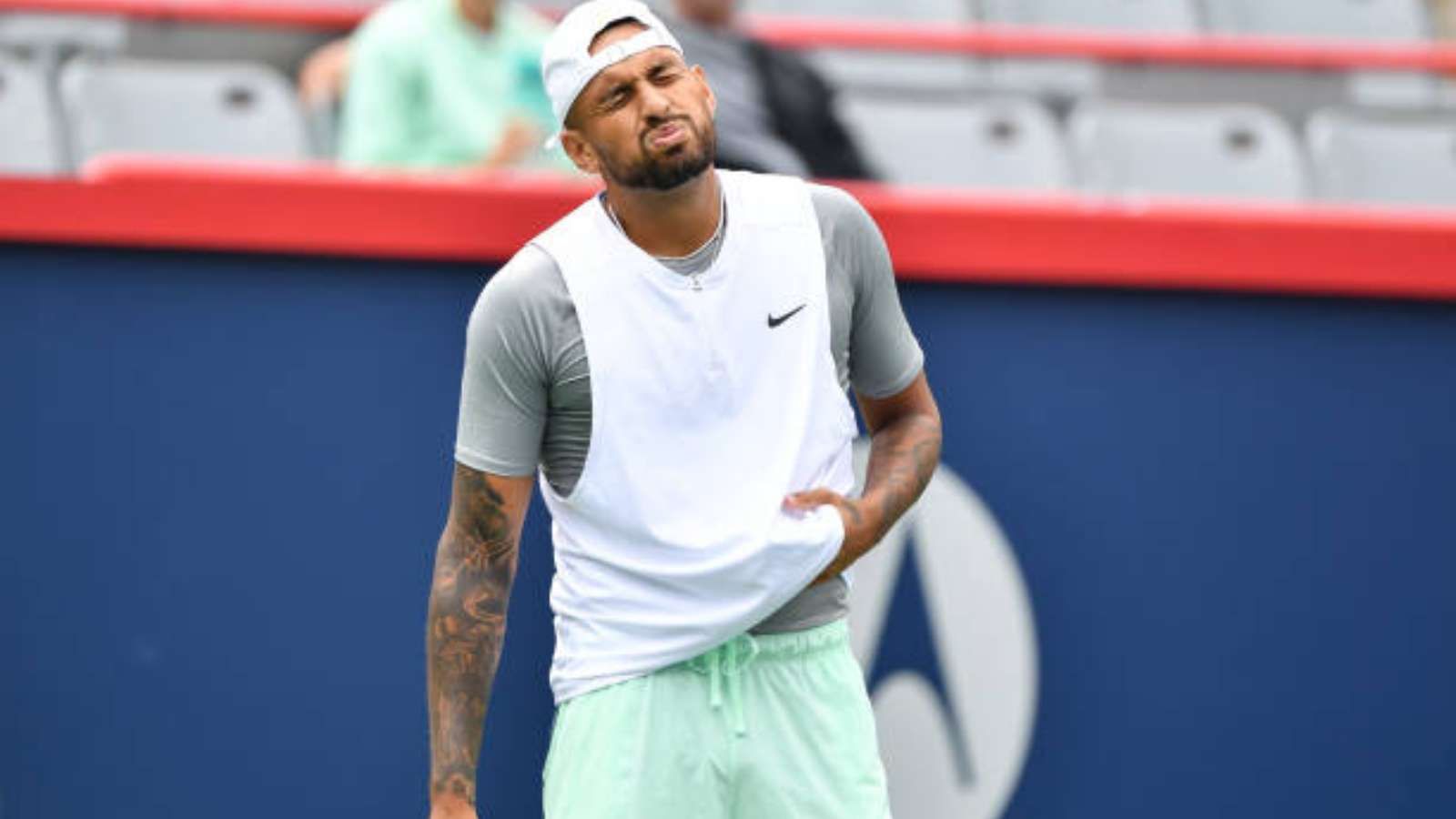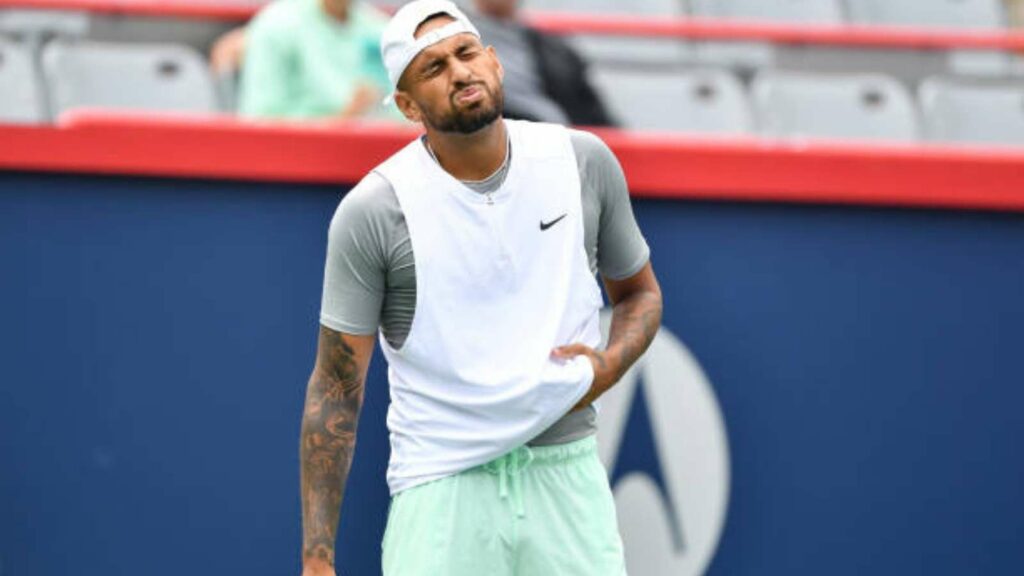 According to the rules, Hurkacz wasn't doing anything wrong but Kyrgios' frustration was also justifiable. He lost all momentum and ended up losing the third set 1-6. In the press conference, Kyrgios spoke about how his body became stiff because of the break and also detailed on his injury status.
"My body was so stiff after that, I couldn't move properly. I mean, it's within the rules. I'm not going to complain. I completely stiffened up. My body hasn't been feeling great the last week. I was feeling the abdominal (muscle) a little bit before the match. My knees hurt," he said.
Despite his injury, Kyrgios is set to play the Cincinnati Masters next week and will be a seeded player for the 2022 US Open in two weeks' time.
Also Read: "Can we go ahead and let him play?" Seth Dillon DEMANDS Novak Djokovic be allowed to play the US Open after the government deemed unvaccinated people as 'not' evil and dangerous
Also Read: "You're just unattractive!" When Serena Williams launched a vigorous verbal assault on a chair umpire at the 2011 US Open
Do follow us on: Google News | Facebook | Instagram | Twitter