It's that time of year when the excitement of one of golf's most significant events, the Ryder Cup, unfolds. Team Europe and Team USA are competing fiercely for the prestigious Ryder Cup trophy. Justin Rose, known for his exceptional putting skills, played a pivotal role in shifting the momentum in favor of Team Europe by securing a crucial point at the end of the day.
The memorable part of Justin Rose's incredible putt was when he pointed towards his teammates to dedicate the vital half-point to them right after making the shot. Rose later revealed that Novak Djokovic had been a great motivator, advising him to find inspiration from the people around him, which clearly boosted his performance.
Rose said, "Djokovic said 'you've got to use people as inspiration out there. In some ways, the 10 caddies and the vice-captains and everybody else out there, that was the inspiration for that particular putt. You can't plan that reaction. It just kind of comes out in the moment. It was a lot of fun. We don't know the significance of the putt yet but the last putt of the day, all of your team are behind you, the stage was set."
Also Read: Maria Sharapova breaks the hearts of fans by admitting to not missing the sport as she attends the opening day of the US Open 2023
How did Novak Djokovic fare at the Ryder's Cup All-Stars match?
On a day when Novak Djokovic was seen with a gold stick in hand rather than the usual racquet that is seen swinging all year, Novak shined as he helped his team win the match eventually by a scoreline of 3-1. He firstly didn't get the start that he would have wanted but after a string of shots, he finally sent the ball down the fairway, thereby glancing a sigh of relief.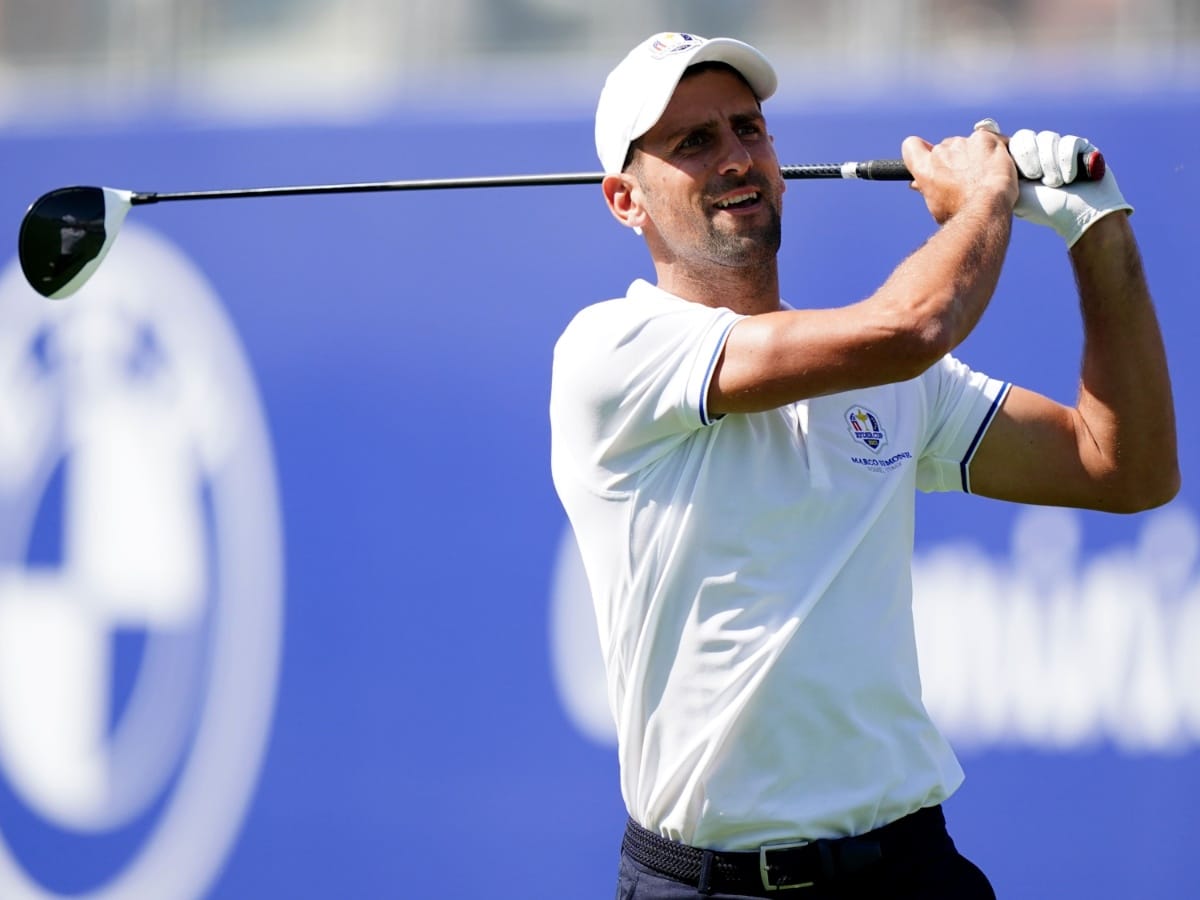 With players like F1 driver Carlos Sainz and Italian G4D golfer Tommaso Perrino against him, Novak clinched the match after literally pulling off the 'shot of the day' earning a loud cheer from all the fans around the galleries.
Novak thanked everyone after the match saying, "It's such an honor, a golden opportunity for a once-in-a-lifetime experience. Thanks to all the fans for coming and putting a bit of extra pressure on us on the first tee. It's a unique experience."
In case you missed it:
Do follow us on: Facebook | Instagram | Twitter
Follow FirstSportz on WhatsApp Channel