Novak Djokovic, one of the greatest men's tennis players in history, recently celebrated the birth of his nephew with his family. Djokovic is known for his incredible achievements on the court, including 22 Grand Slam singles titles and an unprecedented 10 Australian Open championships. However, he is also a family man who values spending time with his loved ones.
Djokovic's family has been a constant source of support throughout his career. They were overjoyed when he won a legal battle to have his Australian visa reinstated in early 2022. His mother, Dijana Djokovic, even held a press conference to express her happiness and celebrate her son's victory.
In March 2023, Djokovic took some time off from tennis to celebrate the birth of his nephew with his family. Videos of him dancing and celebrating have gone viral on social media and spending time with other family members.
Novak Djokovic is not just one of the greatest tennis players of all time, but also a dedicated family man. So, when he celebrated the birth of his nephew, it came as no surprise that he did so in a manner that was both heartfelt and sincere.
In October 2014, he celebrated the birth of his own son Stefan with his wife Jelena. Djokovic's family has been a source of support and inspiration throughout his career, and they have often been seen celebrating together after big victories. In July 2022, Djokovic shared a beautiful moment with his family on Centre Court at Wimbledon after winning his seventh title at the iconic event. The celebration showed how important family is to Djokovic and how much he values their support.
He has been known to bring his family on the court with him during trophy presentations, and he often mentions them in interviews. In addition to spending time with his wife and children, Djokovic also spends time with his parents and siblings. He has credited his family for supporting him throughout his career and helping him stay grounded.
Related: "Grateful for all the support," Novak Djokovic thanks his family and fans following his 2023 Australian Open triumph
Novak Djokovic prioritizes family time and celebrations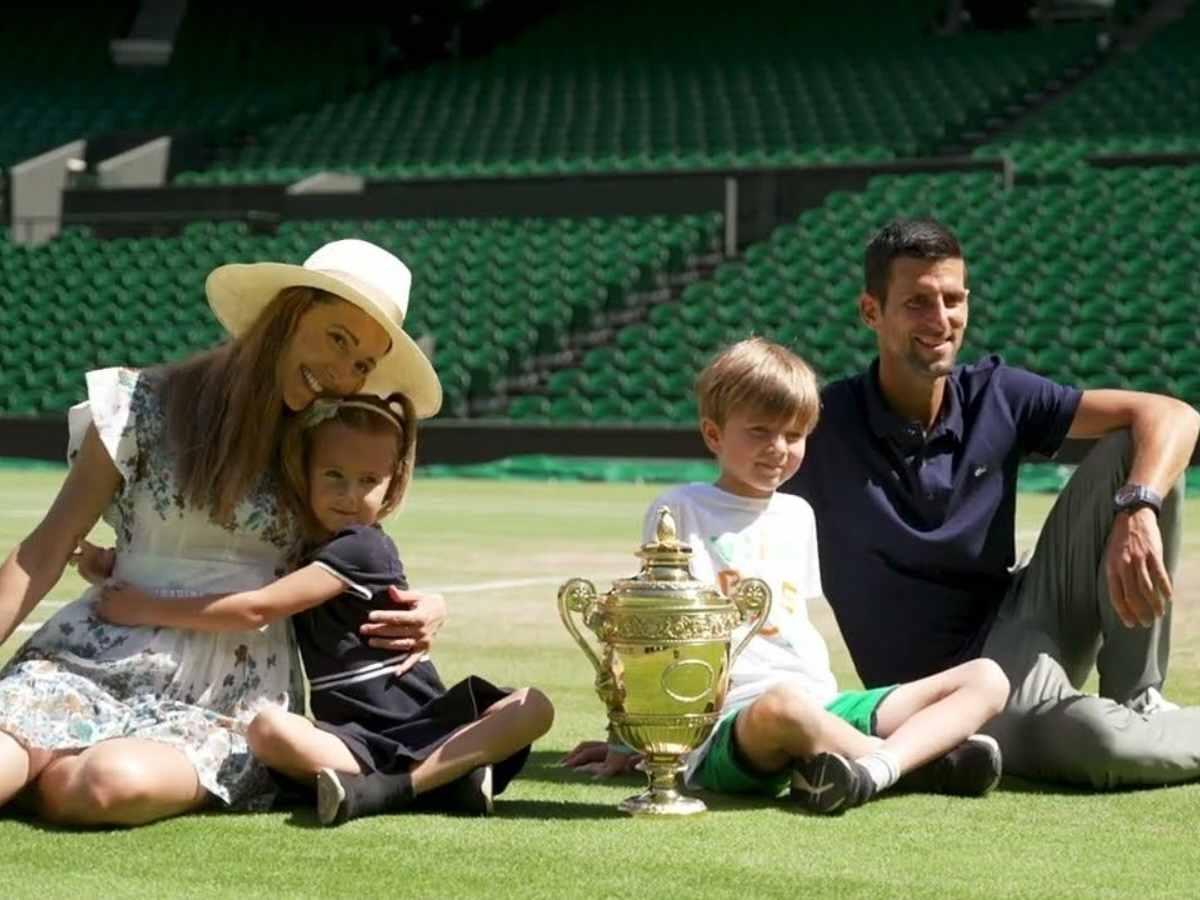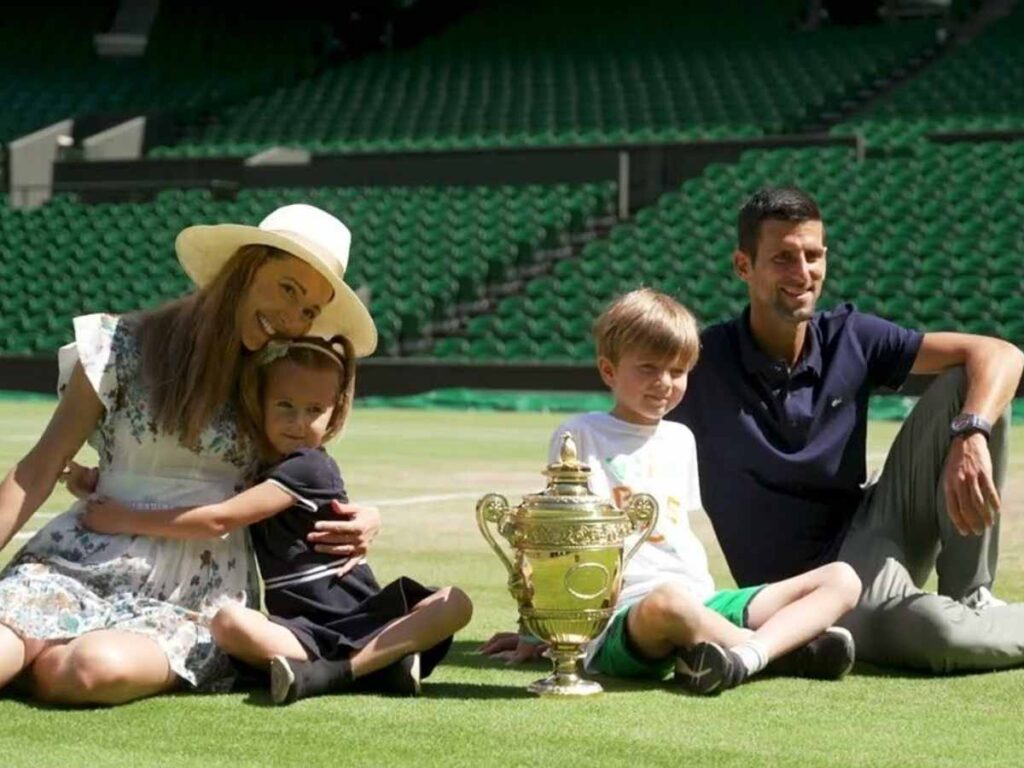 Novak Djokovic, one of the greatest tennis players of all time, is not only known for his on-court achievements but also for his strong values and commitment to his family. Djokovic has been very vocal about how important family time is to him and how he tries to spend major celebrations with them.
Djokovic believes that involving children in family activities, decisions, and plans is essential for their growth and development. Djokovic comes from a close-knit family, where he was raised with his two younger brothers, Marko and Djordje. His parents, Srdjan and Dijana, have been his biggest supporters throughout his career. In many of his interviews, Djokovic has acknowledged the sacrifices that his parents made to help him pursue his tennis dreams.
Despite his busy schedule and demanding training regimen, Djokovic has always made it a priority to spend time with his family. He often speaks about how family time helps him stay grounded and provides him with the support he needs to perform at his best.
When it comes to major celebrations such as birthdays and holidays, Djokovic makes sure to spend them with his family. In 2020, Djokovic celebrated his 33rd birthday with his family in Belgrade, Serbia. He posted a photo on social media with his wife, Jelena, and their children, Stefan and Tara, along with a caption expressing his gratitude for his family's love and support.
In case you missed it :
"Focus on tennis," Emma Raducanu's first-round defeat to Bianca Andreescu in Miami has fans disappointed yet again
"No apologies should ever be necessary for taking care of your mental or physical health" : Fans react as Iga Swiatek withdraws from Miami Open and Billie Jean King Cup