The Serbian icon Novak Djokovic is the biggest talk of the tennis town now. His record-extending 2023 Australian Open win consolidated his status as one of the greatest of the game. As Djokovic is busy celebrating, one fine detail that caught the eye of the fans during the presentation ceremony is still a rage.
Djokovic wore a special jacket while receiving the Norman Brookes Challenge Cup at Rod Laver Arena. The white zip-up Lacoste jacket emblazoned '22' on the front in large font representing the 22 Grand Slam titles of Djokovic. That special jacket caught everyone's eye. 
Later, Jim Courier asked Djokovic about the significance of the jacket and whether he plans to have another one ready after the French Open. "We love the jacket. So, for Roland Garros, you'll have 23 ready to go"? Courier asked.
Djokovic was quick in his response. "Yeah, no worries mate", he cracked.
With the retirement of the Swiss maestro Roger Federer last September, the race to end their career with the most Grand Slam title has become a two-way contest. Novak Djokovic and Rafael Nadal are tied at 22 and both of them will fight tooth and nail in the French Open to leave the other behind.
Related: "They painted that villainous type role," Nick Kyrgios blames the media for presenting him as a 'bad boy'
Novak Djokovic earlier opened up about his special jacket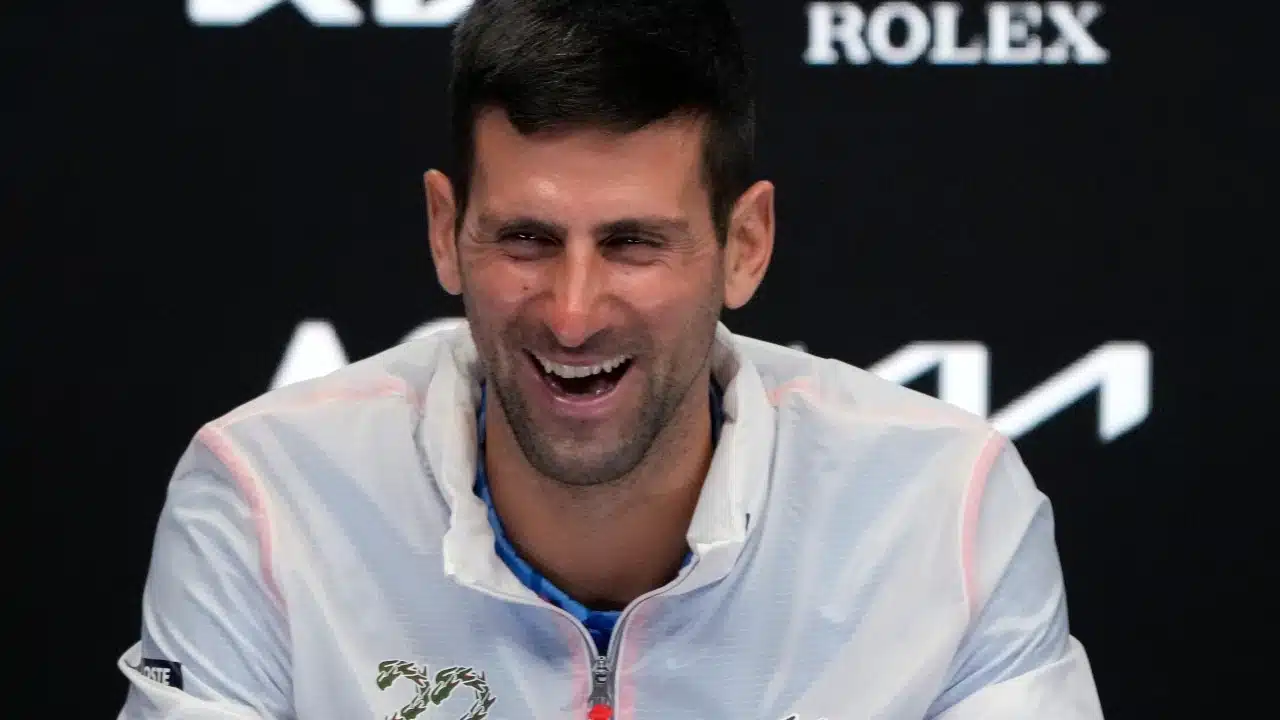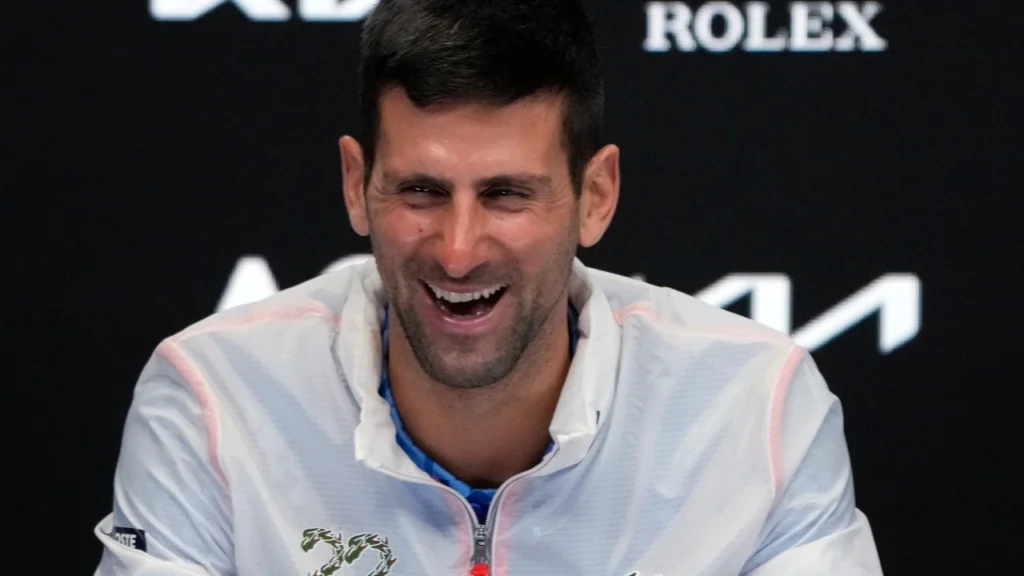 The special jacket worn by the 22-time Grand Slam champion became the biggest attraction in the presentation ceremony. It appeared that Djokovic came prepared with the celebratory jacket with the number '22' on it. The Serb later explained the same.
"To be honest, maybe people won't believe me, but I had no clue about this jacket," Djokovic told Eurosport after the match. "I actually took the other jacket to the ceremony and then my team told me to put this one on – nice of them," he explained.
Djokovic is eying to make a return to the Dubai Tennis Championships at the end of February with Sunshine Double in Indian Wells and Miami next in line. The 35-year-old also gave an update about the lingering hamstring injury that he suffered during the tournament. "I am still signed in for the Dubai tournament, which is in a month's time. I hope I'll be able to come back to the courts in several weeks', Djokovic mentioned.
Continue Reading:
Chris Bradnam tells StefanosTsitsipas to take the advice of Roger Federer after his Australian Open final loss to Novak Djokovic
Channel 9 suffers a major loss as viewership takes a tumble after players pull out of the Australian Open