Serbian tennis icon Novak Djokovic is riding on a great start to the year. He started the 2023 season with the title at Adelaide International. While on his comeback trail in Australian Open, he was crowned champion for a record-extending 10th time.
All this success came exactly a year after he was infamously hounded out from the country. During that episode, Australian media and the public both painted the 35-year-old as the biggest villain. 2023 was totally different. Barring some continuing negativities in some scarce corner, Djokovic was accepted wholeheartedly this time.
Craig Tiley, Tennis Australian Boss, has given a thumbs up to the Australian sporting public for accepting and celebrating Djokovic. According to him, the public deserves some credit. "You need to give credit to the Australian sporting public that enjoys the sport," he said on the AO show. "We are the fairest in the world. When we are observing greatness, we respect it and cheer accordingly. That's exactly what happened and he was really welcomed back."
Tiley does not shy away from mentioning the reason for last year's drama when he says "he went through a tough time last year for a number of different reasons, primarily driven by his own choice. But he came and once he got settled in Adelaide, South Australia did a magnificent job in welcoming him."
Related: "A gap of few months allows him to see my evolution," Felix Auger-Aliassime comments on how Toni Nadal influences his game
Tiley reveals Djokovic was feeling nervous before his comeback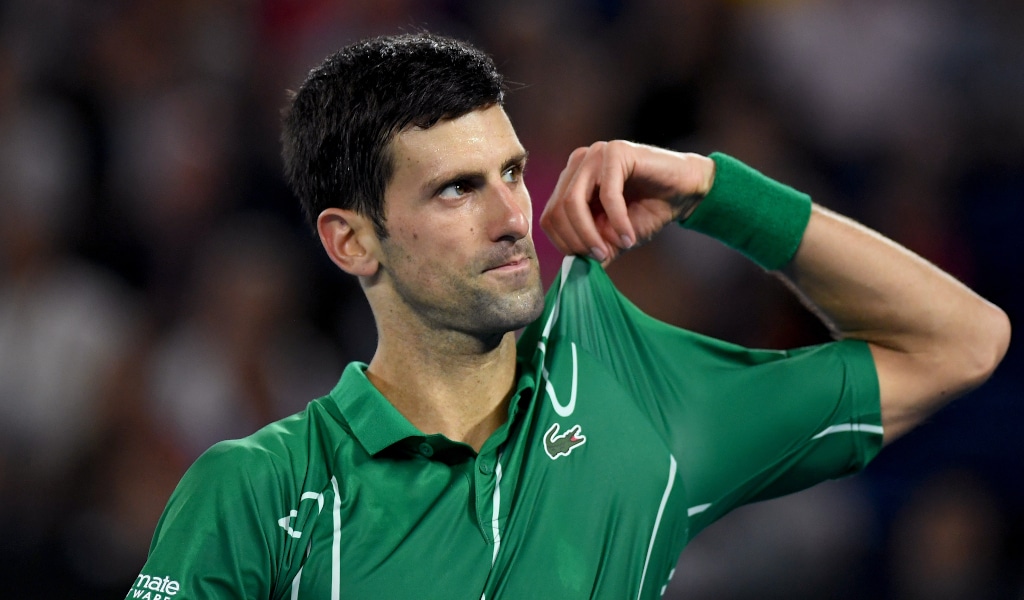 Throughout the tournament, Djokovic showed exceptional class and confidence, winning every match with total calm. In the fortnight leading to the title, the Serb never displayed any lack in any aspect of his game. But before his arrival Down Under, according to Tiley, Djokovic was uneasy. "This was a particularly emotional year for Novak. I could see the tension on his face when I saw him the first time," Tiley expressed.
"We had met a few times last year and I knew that he was feeling nervous about coming back to Australia. He was very nervous when he first arrived and flew directly into Adelaide. There was a lot of press and talk around him coming in and being booed."
Though Djokovic's win in Australian Open silenced his critics and helped him match up with Rafael Nadal the ghosts of his unvaccinated status are far from being buried. He is again facing the risk of being barred from the Sunshine Doubles slated to be held in March. Djokovic has applied for an exemption but his participation is totally uncertain as of now.
Continue Reading:
"He is always questioned and that bothers him," Novak Djokovic's controversies compared to Federer and Nadal by Gilles Simon
"When he climbed up he collapsed," Novak Djokovic's mental coach Pepe Imaz speaks about his 10th Australian Open title