World No.1, Novak Djokovic once again attained his top-most ranking after a tough year. The Serb won his record-breaking 10th Australian Open title this year, following a mentally and physically exhausting year. Djokovic lost his control and burst into tears as he lifted his trophy. Novak's image of lying on the ground will probably be imprinted in everyone's mind for some time.
With his win, the 35-year-old equaled Rafael Nadal's record of 22 Grand Slam titles. In an interview with Marca, Novak's mental coach Pepe Imaz shared the meaning of what the experience in Melbourne meant for Djokovic, from his forced exit to his impressive win last month, after a few obstacle-filled months.
Imaz appreciated the Serb's willingness to express his emotions. He felt that his emotions superseded the championship title itself. Imaz stated, "I sent Novak a message and told him the love I felt for him, that title is wonderful, but what it taught us all is even more wonderful, when he showed his emotions of love".
As opposed to Djokovic's public perception of being a 'machine', Pepe prioritized the weight of Djokovic's emotions after the win. When Novak hugged his mother, Dijana and brother, Marko, Imaz believed, "they have seen a human being, not a cold and winning machine. There was no euphoria, but feelings of awareness, empathy and a lot of love, when he climbed up he collapsed."
Pepe also condemned the turmoil the Serbian went through in 2022. Djokovic refused to take the coronavirus vaccine, which resulted in his deportation and 3-year Visa ban, which was reverted later. Nevertheless, Djoko's emotional health took a toll. Hence, after winning the final match against Stefanos Tsitsipas, he climbed to the player's box, consisting of his team and family, and broke down in tears.
Also read: WATCH: Jessica Pegula pays a touching tribute to ailing mother, thanks tennis community for support
Pepe Imaz shares how they overcame Novak Djokovic's mental struggles in 2022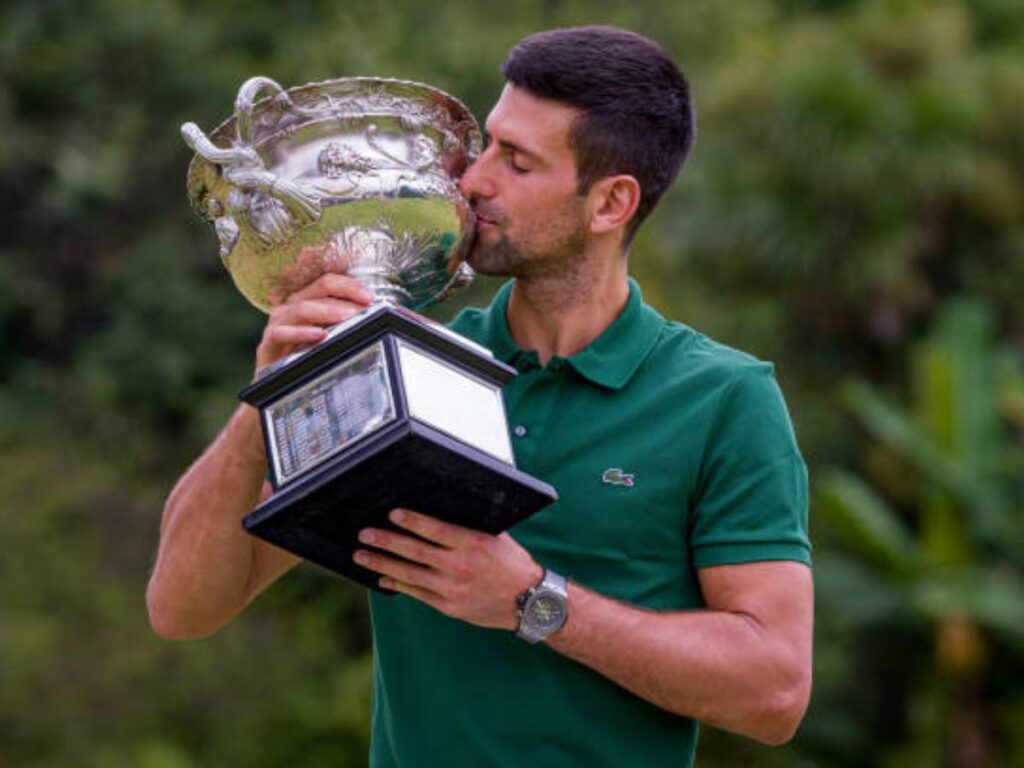 Djokovic's mental coach revealed that he and the Serbian would simply sit in the latter's house and converse. Novak would attempt to express his emotional turmoil and internal feelings, while Pepe provided support. He stated that he did not 'advice' or 'teach' the 10-time Australian Open champion, but rather shares his own experiences.
Pepe also revealed that Djokovic's brother Marko gave him a call, thanking him for 'knowing the path'. The picture of Djokovic laying on the ground and hugging his family, greatly impacted Marko. Djokovic's desire to 'grow as a human being' is another one of the characteristics that Pepe admires and is grateful for. He was impressed that despite being a world-renowned athlete, Novak has the humility to still learn to grow.
In case you missed it:
"A gap of few months allows him to see my evolution," Felix Auger-Aliassime comments on how Toni Nadal influences his game
"Prefer a real human being with his qualities," Patrick Mouratoglou backs Novak Djokovic after former Nike director, Mike Nakajima questioned his marketability